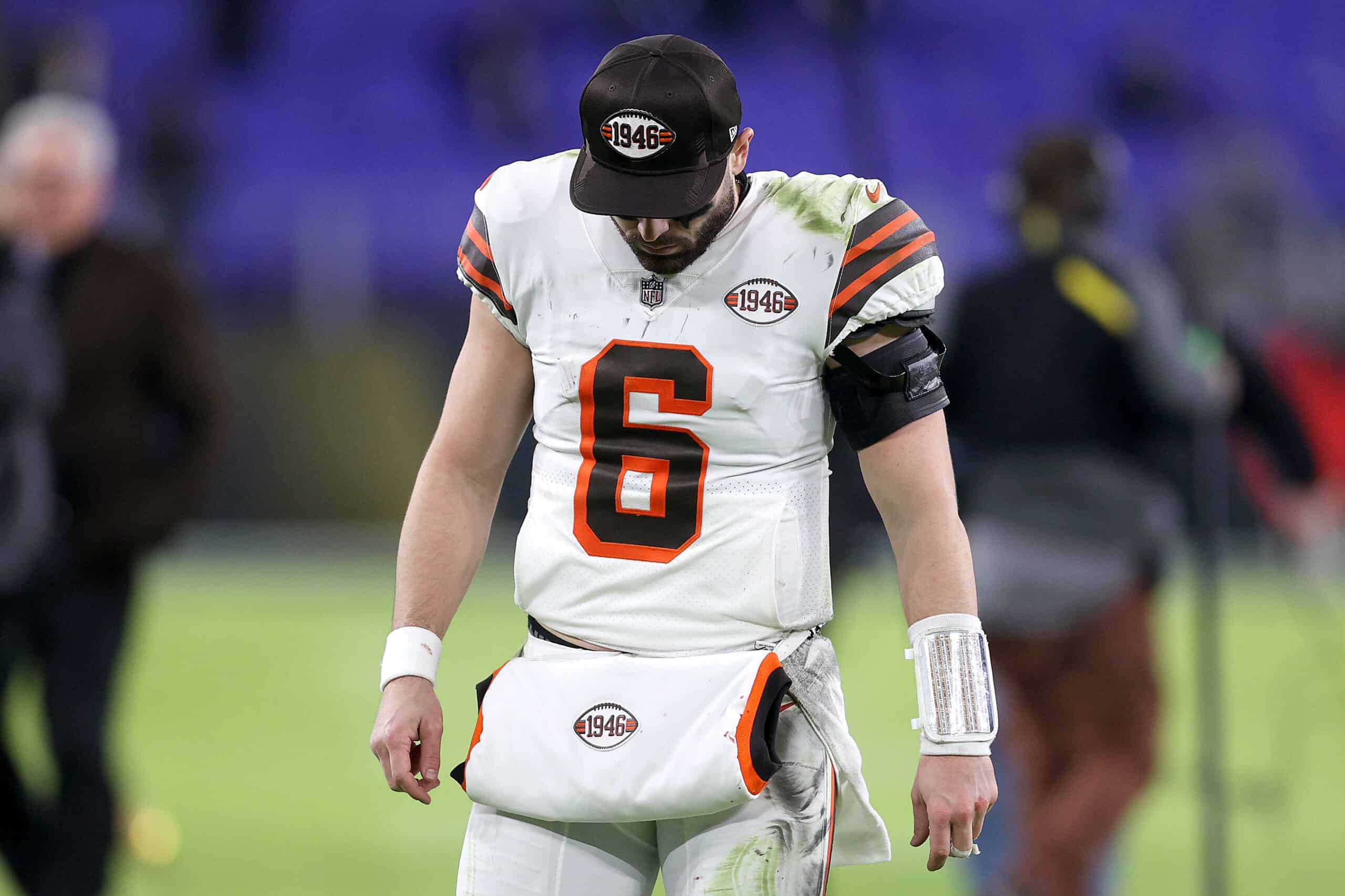 The Cleveland Browns lost to the Baltimore Ravens in Week 12 by the score of 16-10.
This was a strange game with plenty of turnovers and peculiar events.
Here are the three things we learned.
1. Messy Special Teams Play Hurts
Chase McLaughlin's missed field goal was only one piece of the special teams fiasco.
There was the odd 12 men on the field penalty that happened after a time out.
The #Browns suddenly cannot get the right number of players — 11, btw — on the field for any of their special teams units

— Jake Trotter (@Jake_Trotter) November 29, 2021
Special teams not so special. Can't be having that. #Browns

— Tom Moore (@Tom_RedRight88) November 29, 2021
How do you take a timeout because there are 12 men on the field then send 12 men back onto the field to get a penalty the next play?#Stefanski #Browns

— Cwill (@cwillott) November 29, 2021
2. We Needed More Of Kareem Hunt During The Game And Less From His Dad
Kareem Hunt : 7 carries for 20 yards (Missed his last 5 games with a calf injury) pic.twitter.com/XShJHnm0J8

— Lee Harvey (@MusikFan4Life) November 29, 2021
Hunt does bring excitement, but he did not play as much as anyone hoped.
Maybe they needed to bring him back gradually after being out for five games, but it felt like this game needed the spark that he can provide in the running and passing games as well as his blocking ability.
On the other hand, we had too much of Hunt's dad on social media during the game critiquing Baker Mayfield.
As if any of us have the energy or will to go down this path again, let's hope family members soon learn to refrain from commenting on social media about their loved one's teammates.
Kareem Hunt Sr., the father of #Browns RB Kareem Hunt on Facebook: pic.twitter.com/NuKcXRPuVg

— Brad Stainbrook (@BrownsByBrad) November 29, 2021
Reportedly, Kareem Hunt's dad, Kareem Hunt Sr. posted the following comment during the game.
"Now I'm getting people on my Facebook saying I'm being like obj Daddy and I'm not I'm stating facts on football and what we see he's limping he's scared to throw the ball and they know he's hurt they going to keep listening but if people don't like what I'm saying unfriend me I'm not jeopardizing nothing I got a right to speak I ain't posting no videos have a good day go Browns hopefully"
3. Cannot Let Opportunities Go To Waste
Back-to-back interceptions from our defense! #CLEvsBAL

— Cleveland Browns (@Browns) November 29, 2021
The Browns defense played the best game of the season.
It was the first time we saw a solid four-quarter performance.
Everyone seemed to get in the action by making big plays.
Grant Delpit had his first NFL interception.
Denzel Ward, Ronnie Harrison, and John Johnson III also picked off Jackson during the game.
Browns-Ravens with five turnovers in the 2nd Qtr
*Jarvis Landry strip-sack
*Lamar Jackson INT to Denzel Ward
*Jackson INT to Grant Delpit
*Baker Mayfield strip-sacked
*Jackson INT to Ronnie Harrison

— Ron Carthen (@rcarthen) November 29, 2021
The problem was that the Browns offense did not take advantage of the opportunities.
#Browns with 3 points off 4 turnovers. How not to win in the NFL.

— Daryl Ruiter (@RuiterWrongFAN) November 29, 2021
Conclusion
The Browns are not good enough to contend in the AFC North right now.
The saving grace is that all of the teams are inconsistent, but this week's runaway leader looks to be the Cincinnati Bengals.
It feels like we have spent the entire season talking about must win games that the Browns failed to close out with wins, and this is just another one of them.
With a sputtering offense, sloppy special teams, and a defense that can only do so much to compensate for the other two facets of the game, this team is in dire need of this bye week to figure out what to do next.
They have another shot at the Ravens at FirstEnergy Stadium in two weeks.
The Ravens have to play the Steelers so the Browns should be the rested and refreshed team who can win in Week 14.