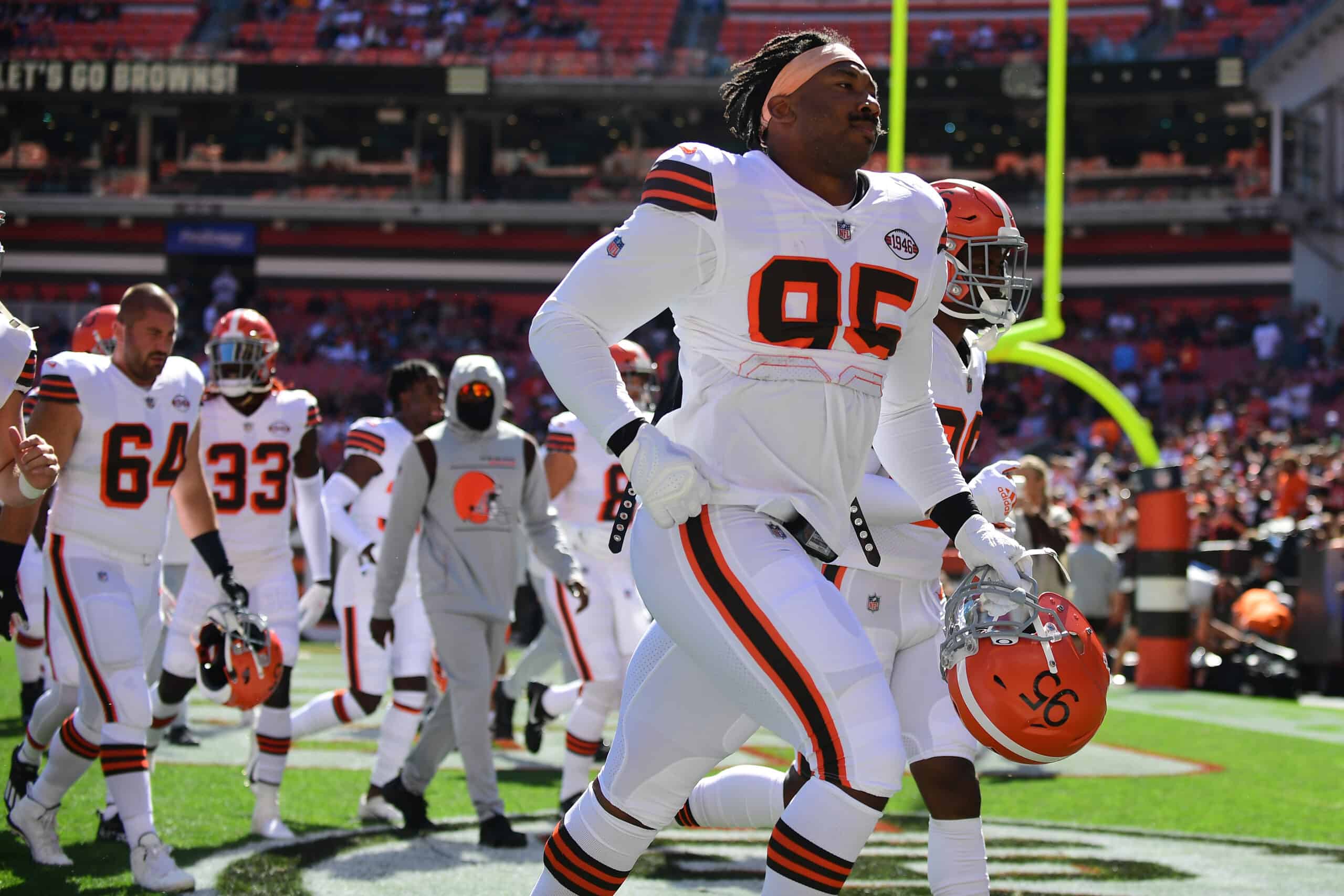 A new NFL season always brings excitement and anticipation.
Along with that, however, are questions that fans (and front offices and coaching staffs) have about their teams.
Will the offense be able to sustain drives?
Can the defense get off the field?
For the Cleveland Browns, there were plenty of questions heading into the 2021 season.
They weren't questions of whether the team would be "good" or not.
That answer is obvious.
More pressing concerns surround the defense, the health of some guys, and a few coaches.
Through three weeks of the season, the Browns have found out a few things about themselves.
1. The Pass Rush is Alive and Well
After the first two games, defensive end Myles Garrett called out his fellow defenders.
He mentioned being double-teamed often and wanting teammates to win their one-on-one battles.
The Week Three performance against Chicago should do more than please Garrett.
Of course, Garrett's record-setting performance was a huge factor in Cleveland's defensive domination of Chicago.
4.5 sacks today for Myles Garrett.

New Browns franchise record.

SCARY. pic.twitter.com/aaWJgDXOBM

— B/R Gridiron (@brgridiron) September 26, 2021
With the addition of Jadeveon Clowney, expectations for the Browns pass rush went through the roof.
Through the first two weeks, Clowney did not log a sack and had just one tackle for loss.
Week Three was a bit of a different story, to say the least.
Jadeveon Clowney : 3 tackles, 2 sacks & 5 QB hits pic.twitter.com/BG3V3dslzl

— Lee Harvey (@AyeThatsLee) September 26, 2021
While the Bears' offensive line is atrocious, it's refreshing to see the pass rush clicking.
It will be needed in tighter games as this season rolls along.
2. Baker is Just Fine to Start
Some feared another slow start for quarterback Baker Mayfield after a delayed breakout in 2020.
However, Baker seems to be sharp right out of the gate this season.
Baker's 73.8% completion percentage is fifth best of all NFL quarterbacks with more than a handful of passing attempts.
The touchdown-to-interception ratio isn't impressing anyone yet, but that will ideally come in time this season.
So far though, Mayfield remains in control both in and out of the pocket while continuing to deliver sharp throws.
Baker Mayfield slinging dimes pic.twitter.com/Nl3Y0iIh4Z

— Ian Hartitz (@Ihartitz) September 27, 2021
Odell Beckham Jr. is back in Baker's receiving core, but Jarvis Landry will remain sidelined for a few more weeks.
Cleveland has a couple of tough defenses coming up on the schedule, including Denver and Arizona.
If Mayfield continues to impress through the next few games, he'll have eyeballs around the world on him the rest of the way.
3. Offensive Line May Have Concerns
As bad as Chicago's offensive line was on Sunday, Cleveland's did not dominate as they would have hoped.
Mayfield was sacked five times against the Bears as different guys were beat throughout the game.
Now with Jedrick Wills Jr. banged up, the offensive front has some worried.
Again, look at some of the defenses and pass rushers coming up on the schedule.
Minnesota features Danielle Hunter, the Chargers have Joey Bosa, and J.J. Watt and Chandler Jones continue to wreak havoc in Arizona.
That's three good defenses with three elite pass rushers that the Browns have to deal with.
Fortunately, a solid rushing attack from Nick Chubb and Kareem Hunt has kept some pressure off Mayfield and the big fellas.
Still, a better effort from the offensive line these next three weeks would be a refreshing sight compared to how they've started 2021.