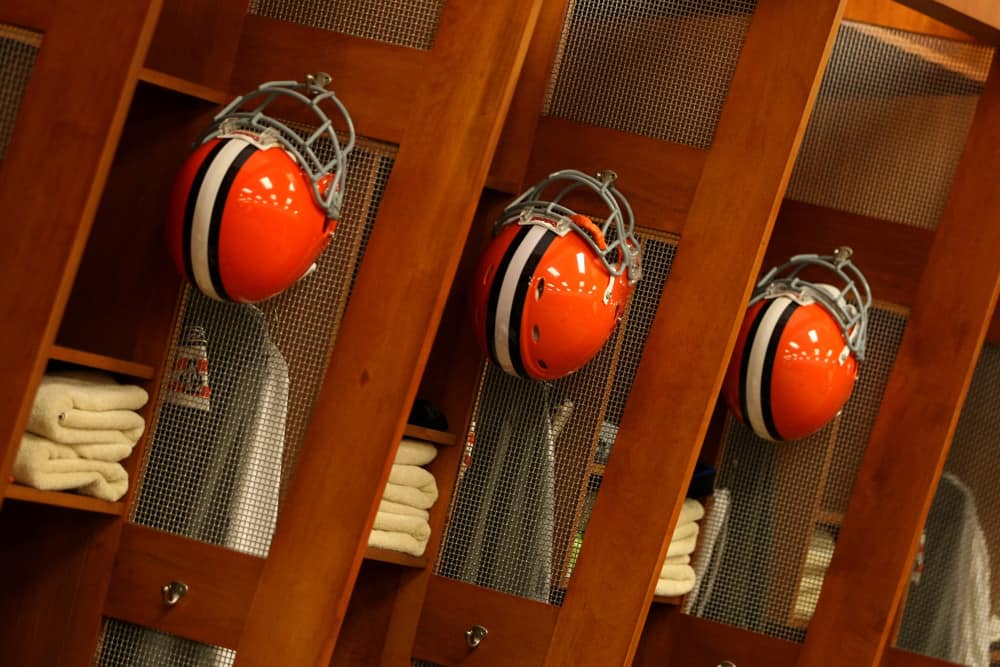 Much has been written and spoken about the stars on the Cleveland Browns 2020 roster.
The expectations are high for Mayfield, Chubb, Hunt, Beckham, Landry, and Garrett.
Who are the players flying underneath the radar and are therefore under-hyped as the 2020 season approaches?
Let's take a look.
1. Andy Janovich, Fullback
Remember when the Dallas Cowboys were the team of the 90's?
Yes, the triplets (Aikman, Smith, and Irvin) stole the spotlight, but there was a workhorse fullback that contributed to the successes of those teams also.
His name was Daryl "Moose" Johnston.
Quite simply, he was a traditional NFL fullback which meant his main purpose on the field was to block.
Fast forward to 2020, and Kevin Stefanski seems inclined to bring back this traditional fullback role.
Enter Andy Janovich, acquired via trade from the Denver Broncos, for a 7th round 2021 draft pick.
Took a look at Andy Janovich and how he fits Cleveland's new offensive scheme for 2020.

What roles he can fill outside the traditional FB role, and how his blocking + athleticism make him a unique football player and one the #Browns will use often.

READ: https://t.co/m8haJPCFZY pic.twitter.com/Hc8F31PmKZ

— Jake Burns (@jake_burns18) March 26, 2020
In a game measured by statistics, Janovich brings intangibles.
He is a good blocker and excellent teammate.
In 2019 Janovich suffered a season-ended elbow injury in Week 11, and he still was named the Broncos' 2019 Ed Block Courage Award recipient.
The players select the winner, and sportsmanship and courage are the main criteria for selection.
He is barely mentioned this off season, but don't be fooled.
His performance will speak for itself.
2. Rashard Higgins, Wide Receiver
People forget how good Rashard Higgins really is. Keep sleepin' on him! The man is the best #3 wide out in the league 💪

— Everything Cleveland (@EverythingCLE_) April 28, 2020
Landry and Beckham are clearly the stars at this position, and opposing defenses will hone in on them.
Even Kareem Hunt has been getting attention for potentially lining up as the 3rd WR on designed plays this season.
With all of that talk, where does that leave Rashard Higgins?
You guessed it; he is under-hyped.
It's not that long ago (2018) when Higgins was a favorite target for Mayfield.
2019 was not a good follow-up for Higgins, but it is hard to know if his MCL injury was largely the cause or if personality conflicts with former Head Coach Freddie Kitchens limited his performance.
Higgins wants to be in Cleveland evidenced by the fact that he turned out more money in free agency from other teams to sign for the veteran minimum of $910,000 in a 1-year deal.
3. Adrian Clayborn, Defensive End
Myles Garrett has captured the attention on defense, but Adrian Clayborn is an under-hyped piece of the Browns DE puzzle.
Clayborn is entering his 10th season in the NFL, and the Browns are his 4th team.
Admittedly, he is not the flashiest player, but his experience will provide leadership and professionalism.
Clayborn only started 1 game last year with the Falcons but still played about 42% of their defensive snaps.
His role will largely be rotational, but it would be dangerous to assume he won't play a role particularly in situations where he can rush the passer.
Adrian Clayborn brings down Brees! @AJaClay pic.twitter.com/5OBNeHCFiu

— Atlanta Falcons (@AtlantaFalcons) November 10, 2019
Consider that he has 97 career QB hits in 10 seasons which is admirable.
However, this statistic is even more remarkable because in 2012 and 2014, he only played 4 total games as he suffered early season-ending injuries.
The only way to truly know if these 3 are truly under-hyped is to get them out on the field and let the games begin.