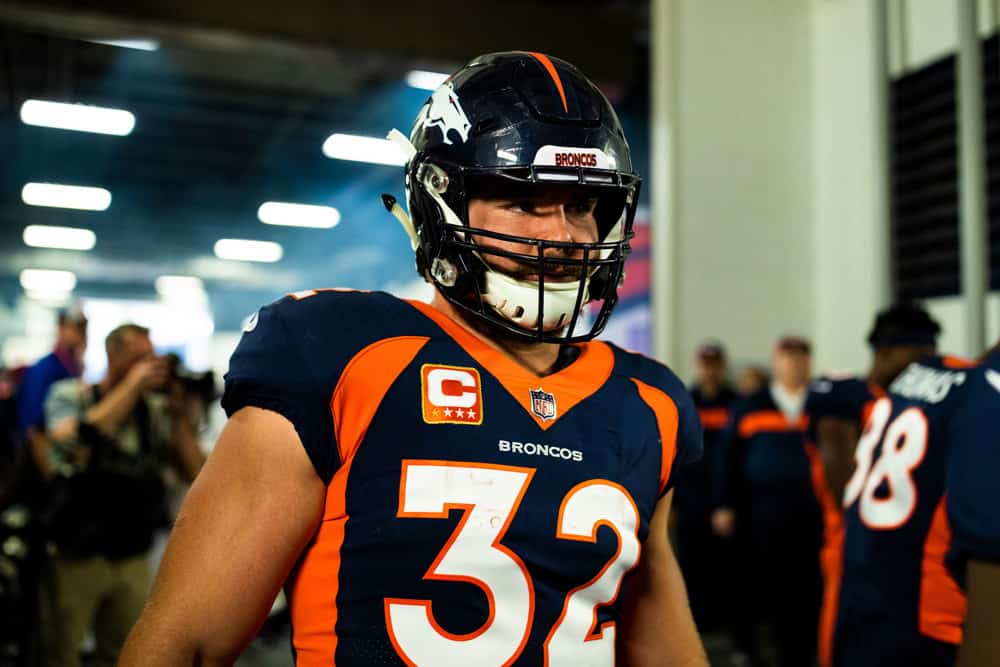 The Cleveland Browns are not wasting time in acquiring talent for Kevin Stefanski's offense.
According to Cleveland.com, the Cleveland Browns have agreed to a trade for Broncos fullback Andy Janovich.
.
It's fullback time in Cleveland. https://t.co/BjB0aNxU8I

— Dan Labbe (@dan_labbe) March 17, 2020
The Browns are giving up a seventh-round pick in 2021 for the fullback.
Janovich has played 4 seasons in the NFL.
#BroncosCountry will never forget you. @AndyJanovich pic.twitter.com/sjvHBGGXhR

— JT 🏹🐝 (@JTizzle5252) March 17, 2020
He was a sixth-round pick out of Nebraska.
He played in 50 games, rushing 13 times for 51 yards and catching 22 passes for 233 yards and one touchdown.
He finished 2019, as ProFootballFocus.com's third-highest graded fullback and ranked second in run blocking.
Andy Janovich isn't concerned with your attempt to blitz.

Video: @PFF_Steve pic.twitter.com/QWc0RkrrR2

— Brandon Cavanaugh (@eightlaces) October 2, 2018
He suffered a pectoral injury in an August preseason game against the Seahawks and missed the first 3 games of 2019.
He then was placed on the injured reserve with a dislocated elbow on Nov.17, after a loss to the Minnesota Vikings.
He played only 130 offensive snaps.
A month before his injury, Janovich signed a three-year contract worth $5.7 million ($2.5 million guaranteed).