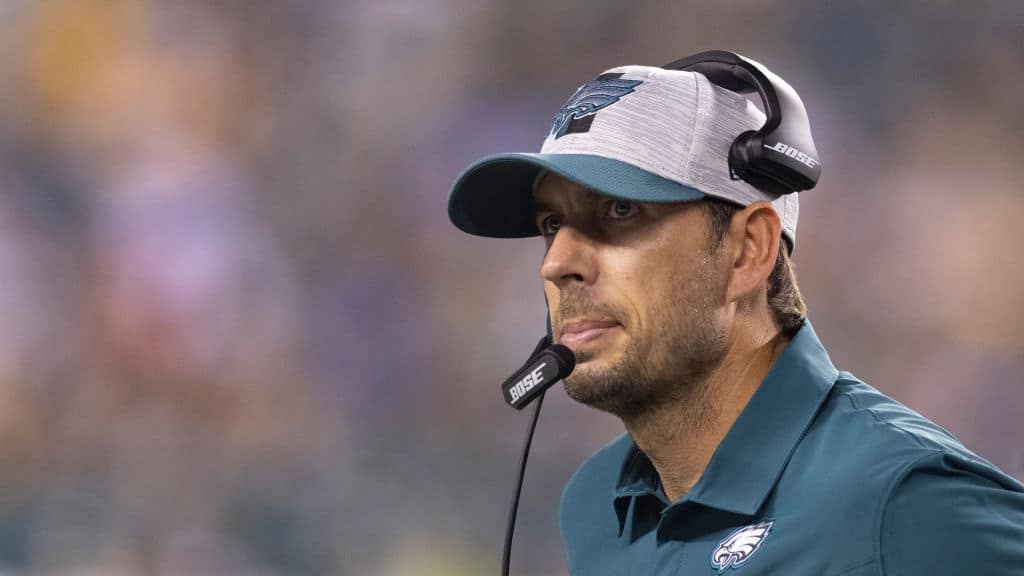 Earlier this morning, the Indianapolis Colts announced the hiring of their new head coach.
Shane Steichen may be a familiar name for some Cleveland Browns fans, as he joins a rival AFC club.
Steichen has come a long way since he was offensive quality control coach for the #Browns in 2013 under Rob Chudzinski. Congrats! https://t.co/jEtkoACYR1

— Mary Kay Cabot (@MaryKayCabot) February 14, 2023
Steichen was the Browns' offensive quality control coach in 2013 before moving on to the Los Angeles Chargers and Philadelphia Eagles.
He was instrumental in the development of Jalen Hurts and helped the Eagles become one of the most dominant teams in the NFL.
Unfortunately for Browns fans, Steichen didn't get an opportunity to showcase his coaching prowess in Cleveland, given the fact that he was only a member of the staff for one season.
During that one season, the Browns offense scored 19.3 points per game, which was the sixth-lowest mark in the NFL.
Thankfully for the Colts, Steichen has improved mightily since his time on the Browns, and he will look to help rebuild their team.
The Colts and the Browns are in a similar position.
They have achieved success in the past, but the past few years haven't exactly turned into deep playoff runs.
Hopefully, both organizations can improve mightily in 2023, as they are both experiencing growth in different ways.
For the Browns, Deshaun Watson is the biggest piece of the puzzle.
If he can connect with his wide receivers, rush effectively, and get back to his MVP-caliber performances, Watson and the offense should have a marked improvement in 2023.
The Browns made a significant investment in him, and it's time for him to live up to their expectations.