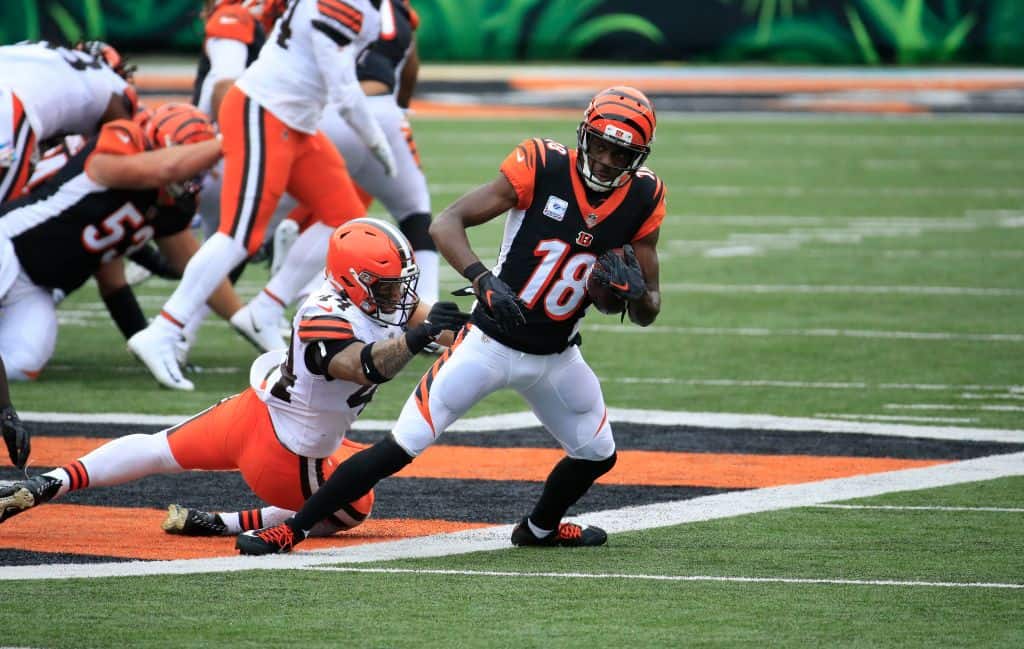 If there was one player who consistently torched the Cleveland Browns throughout his career, it was A.J. Green.
For years, Green was known as one of the best wide receivers in the league, and, for whatever reason, it felt like his best games were always against the Browns.
Yesterday, Green announced his retirement from the NFL.
WR A.J. Green announced his retirement today. In 16 games v #Browns, Green amassed 77 catches for 1,143 yards and 8 touchdowns

— Daryl Ruiter (@RuiterWrongFAN) February 6, 2023
Although Green had a spectacular career against the Browns, he was an incredible player during his time in the league.
In total, Green totaled 10,514 yards on 727 career receptions, including 70 touchdown catches.
This means, that in just 16 games against the Browns, Green had 11 percent of his career touchdown catches, 10 percent of his career receptions, and 10 percent of his career yards.
This is an impressive feat, even though it was often to the Browns' detriment.
The Cincinnati Bengals have hosted many talented receivers in their storied history, including Green and Chad Ochocinco.
Much to the Browns' chagrin, Ja'Marr Chase and Tee Higgins have turned out to be superstar talents in their own way, meaning that Browns fans, yet again, will watch star receivers torch their exterior defenders.
The new age of receivers has arrived, and they will look to usurp the records of old.
Chase won the Offensive Rookie of the Year award in 2021 and looks to continue his dominance across the entire league, but especially against the Browns.
Will the Browns be able to add similar receiving help of their own on their quest to regain the division title for the first time in nearly 35 years?