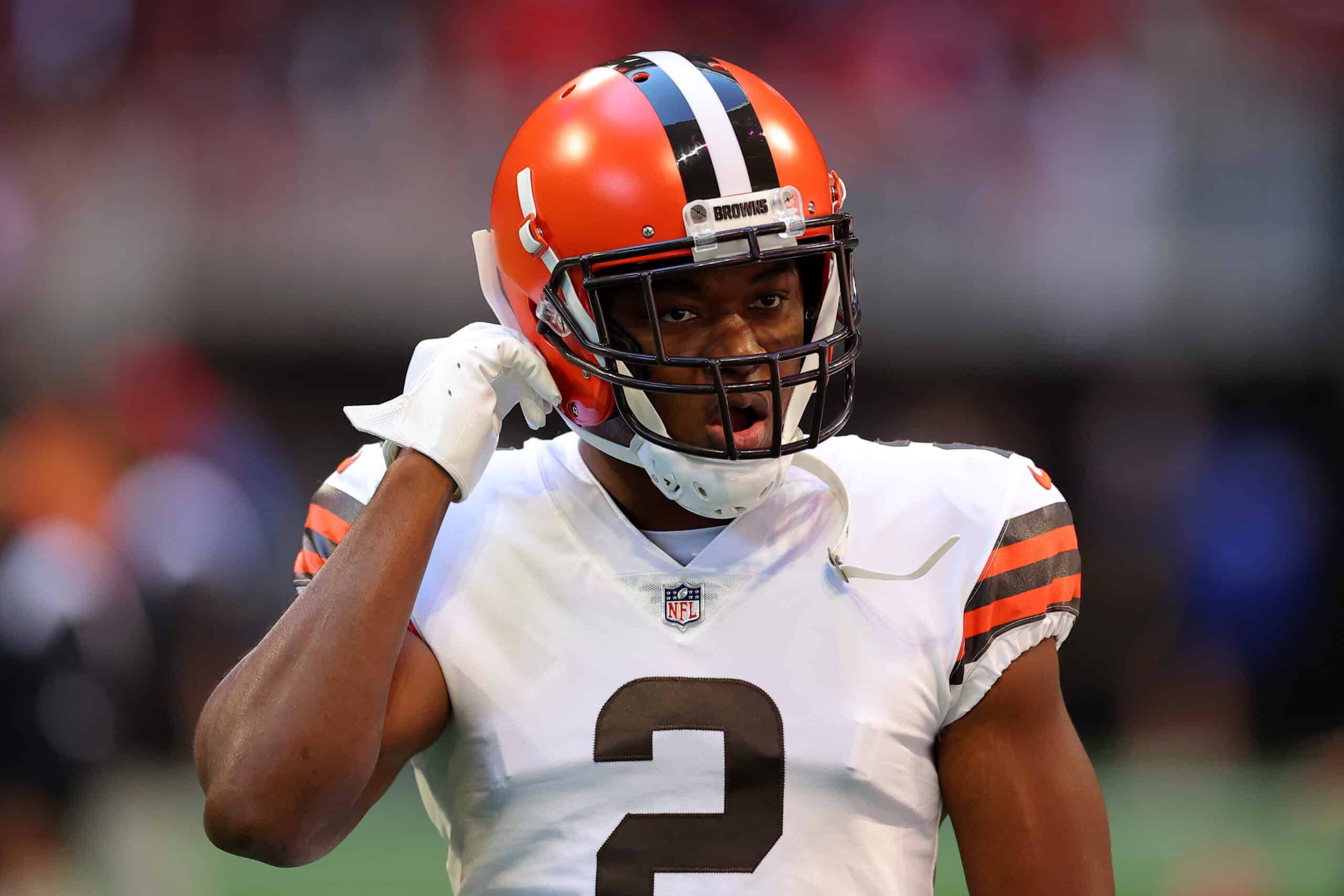 Frustration is mounting with the Cleveland Browns offense.
Cleveland's defense held the Pittsburgh Steelers to negative yards in the fourth quarter of Monday night's game.
Yet, the offense couldn't find a way to get it done.
What do the players make of this lack of production?
Receiver Amari Cooper shared his thoughts on the struggling offense, via the following clip from beat reporter Scott Petrak.
#Browns WR Amari Cooper on offensive issues. pic.twitter.com/qCAgdBexOu

— Scott Petrak ct (@ScottPetrak) September 21, 2023
Cooper's message is clear. Better execution is needed, plain and simple.
"At the end of the day it comes down to execution… no matter what play we call, we just have to go out there and play our brand of football."
Miscues plagued Cleveland's offense last week right from the jump.
An easy missed pitch-and-catch from Deshaun Watson to Harrison Bryant gifted the Steelers six points.
Alex Highsmith Pick 6 (1) pic.twitter.com/cUK5yydsbY

— NFL TD Videos (@NFLTDVideos2023) September 19, 2023
Their final six came from a terrible effort from tackle Jed Wills, who allowed his man to practically straight-line to Watson.
Minor mistakes can turn into big opportunities for the opposition, a concept seemingly lost within this Cleveland offense.
The good news, according to Cooper, is that when they have things figured out, they're hard to stop.
"We believe that, you know, when we are playing up to our standards, there's not a team that we can go up against who can really match us."
Teams like Miami and San Francisco who are scoring with ease so far this season may have something to say about that.
Regardless, Cooper's point is that Cleveland's offense is capable of more.
Much more, in fact.
This week, a pedestrian Tennessee defense that is fifth-worst against the pass comes to town.
Sunday will be a chance for the offense, specifically the passing game, to get going.