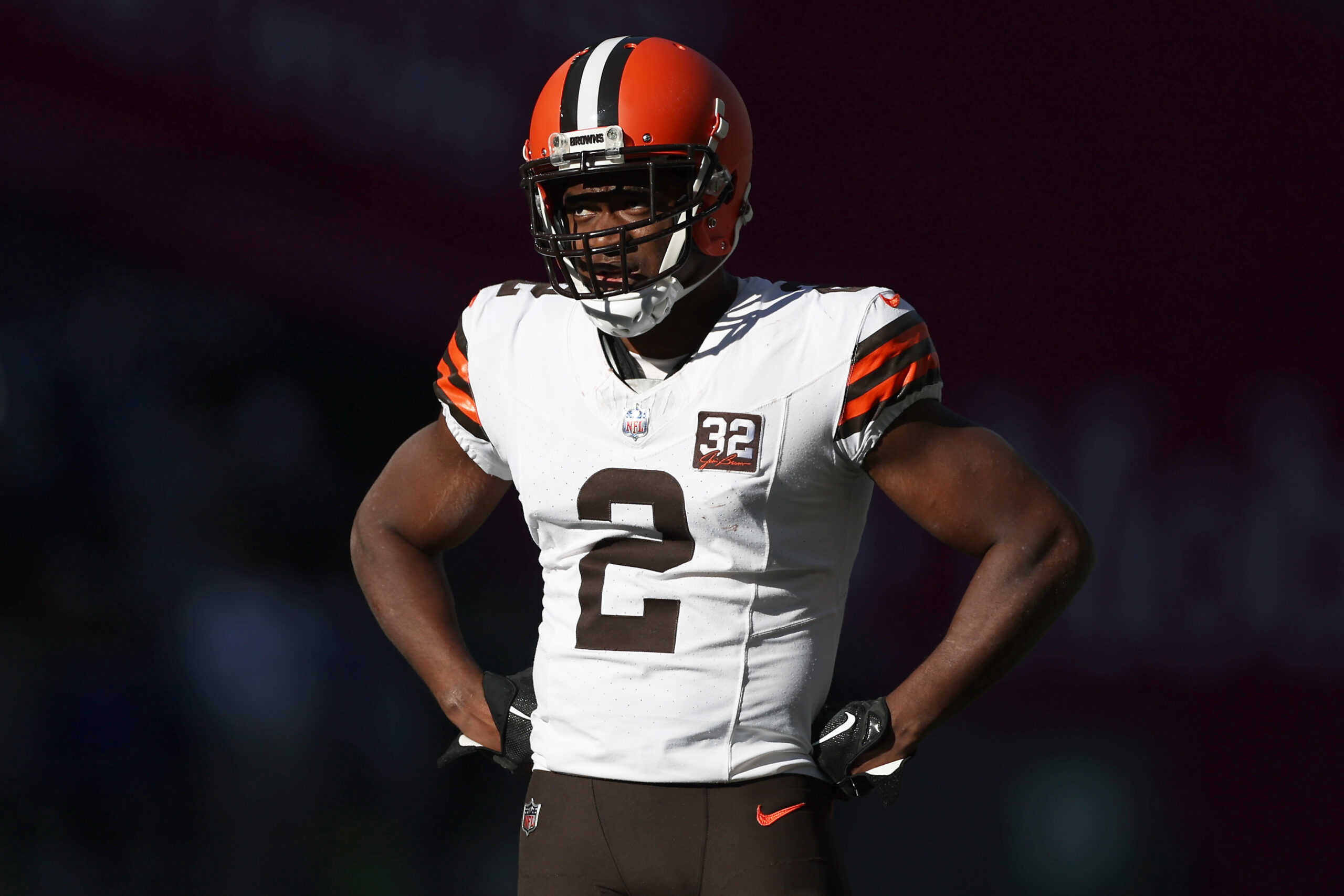 Deshaun Watson checked off some critical boxes in his return from a shoulder injury last week.
Fans saw the Cleveland Browns quarterback scramble without much worry about taking hits.
And while he was still a little off on short passes, he showed no hesitancy or hitches in his windup.
But as wide receiver Amari Cooper told WTAM's Fred Greetham and other reporters, one play really stood out.
#Browns Amari Cooper on Deshaun Watson's deep passes pic.twitter.com/ZlcDuRBn7c

— Fred Greetham (@FredGreetham9) November 9, 2023
"We all know how much Deshaun loves to throw that deep ball," said Cooper.
And that's just what Watson did, connecting with Cooper on a beautiful 49-yard over-the-shoulder throw.
The play was icing on the cake for the Browns in their 27-0 shutout of the Cardinals.
But as Cooper explained, having that connection and the confidence to throw that ball is important.
It allows the Browns to turn a field position battle around in seconds.
And it opens the door to scoring 6 points more often than 3, according to Cooper.
Cooper sounds like he enjoyed being on the receiving end of the big play.
Up until Sunday, Marquise Goodwin seemed like the Browns' designated deep man.
Indeed, Watson put another deep ball into a leaping Goodwin's hands earlier in the game.
But the veteran receiver could not hold onto it.
Hitting some deep passes could loosen defenses up for the Browns' running backs, too.
Cleveland's trio of rushers have been held to just 3.5 yards per carry over the past 3 games.