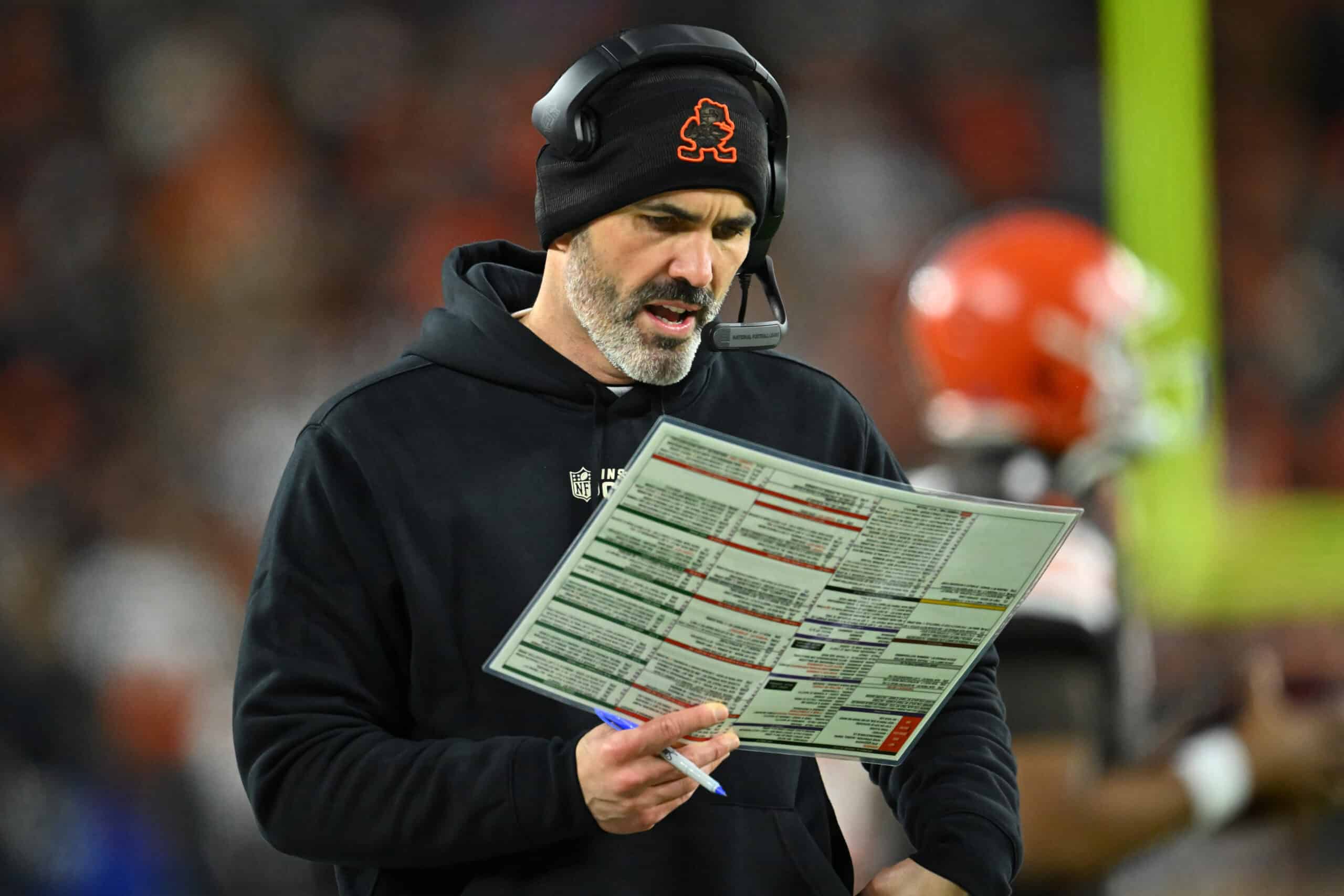 The Cleveland Browns are entering a crucial season, and HC Kevin Stefanski knows it.
This might as well be his final year in charge of the team if they don't deliver and put an end to their two-year postseason drought.
With that in mind, it only makes sense that Stefanski and company look to make the most of the weapons at his disposal.
That's why Browns analyst Tony Rizzo believes they'll throw the football at least 60% of the time in 2023.
"I think they're going to throw it 60% of the time," – @TheRealTRizzo on the Browns new-look offense.

Do you want the Browns to air it out more in 2023? pic.twitter.com/5F1LPWwdrr

— ESPN Cleveland (@ESPNCleveland) June 2, 2023
That makes perfect sense.
Otherwise, why on Earth would you pay $200+ million for a quarterback?
Moreover, Rizzo made sure to clarify that his assessment wasn't an indictment on Nick Chubb, adding that the team will still likely run the football nearly half of the time.
The Browns gave up a lot of draft capital to land Deshaun Watson and then immediately signed him to a massive contract extension, all while still having a starting QB on their roster.
They're obviously 100% committed to him and have gone to great lengths to surround him with the kind of talents he needs to thrive, including a couple of new wideouts in the offseason, so it's clear that they intend to make him the focal point of their offense going forward.
Chubb will obviously be heavily involved as well, and having a guy like Watson behind center will only open more running lanes for him, as defenses will have to stay honest and prepare for anything, unlike what's been the case for most of Chubb's tenure with the organization.