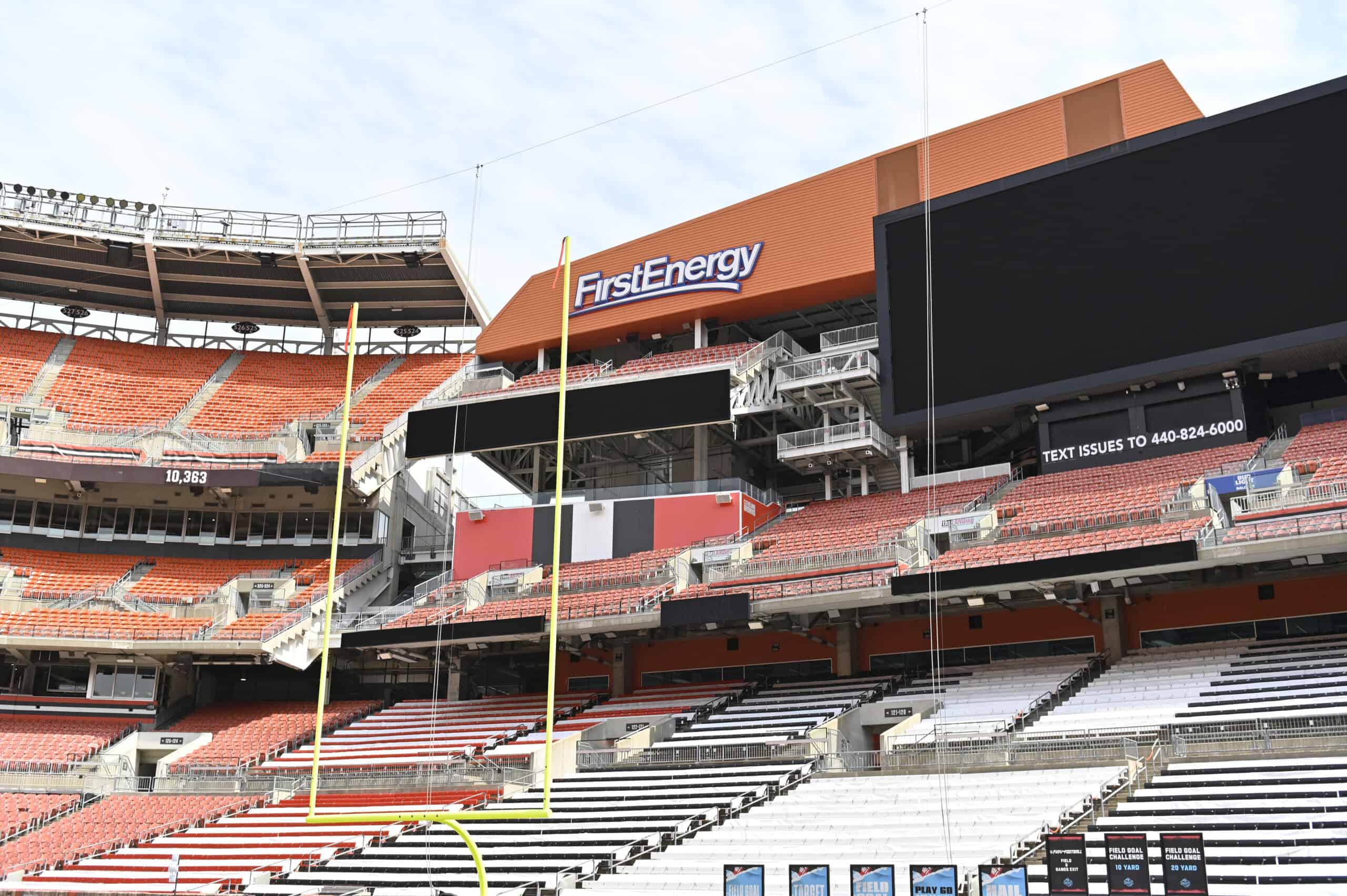 There is little debate about what player holds the key to the Cleveland Browns' success in 2023.
But in case anyone wasn't sure, NFL Network analyst Cameron Wolfe chimed in with his opinion.
And, of course, he put the weight of Browns fans' hopes on the shoulders of Deshaun Watson.
"We know they have a solid defense particularly on the passing side of the ball… They need that quarterback to step up…"@CameronWolfe on how the Browns could be a surprise playoff team in 2023 pic.twitter.com/YUjDVuVUsv

— Good Morning Football (@gmfb) July 13, 2023
Wolfe appeared on the network's Good Morning Football program to offer his assessment.
"It all starts with the quarterback, Deshaun Watson. And he needs to be the superstar quarterback they traded for. We know they have Nick Chubb. We know they have a solid defense… but they need the quarterback to step up," said Wolfe.
Watson's 2022 Browns debut did not measure up to the contract Cleveland signed him to.
Earlier in his career, Watson was a perennial top-5 passer with the Houston Texans.
And Wolfe says the quarterback has to find that swagger again for the Browns to succeed.
But he put a twist on the obvious notion that the team needs strong quarterback play.
AFC North Is "Group Of Death" 
Wolfe used a World Cup Soccer reference to describe the Browns' 2023 odds.
He called the AFC North the "Group of Death," a term used for a stacked foursome in the World Cup.
At least 2 division teams are likely to make it to the postseason.
And by Wolfe's assessment, Watson must be better than at least one, and probably two division quarterbacks.
Deshaun Watson first touchdown in over 700 days.pic.twitter.com/GEsc0L0UCx

— Dov Kleiman (@NFL_DovKleiman) December 11, 2022
Can Watson be better than Joe Burrow or Lamar Jackson?
Or can he at least be close enough to secure a third AFC North playoff spot?
Wolfe believes the Browns are solid with an improved defense and Nick Chubb.
But if Watson doesn't bounce back to top form, that is probably not enough.
What It Means To The Browns 
Wolfe also alludes to the investment Cleveland made in Deshaun Watson.
That's just one reason the 2022 version of Watson is unthinkable for the upcoming campaign.
Watson worked hard this offseason to find the muscle memory and instincts that failed him last season.
Cleveland's offensive line has to adjust to Watson's pocket movement and give him time to make plays.
Deshaun Watson finds Donovan People-Jones for the touchdown.@deshaunwatson with his 2nd passing TD today.#ClemsonNFL

— #ClemsonNFL (@ClemsonPros) January 1, 2023
Although he is used to being under pressure from his days in Houston, Stefanski wants to limit the hits.
Andrew Berry loaded up the wide receiver room with speedy options and good route runners.
Those new pieces and a new offensive scheme make Cleveland's fortunes difficult to predict.
But however the season goes, Deshaun Watson will be a large part of the reason.