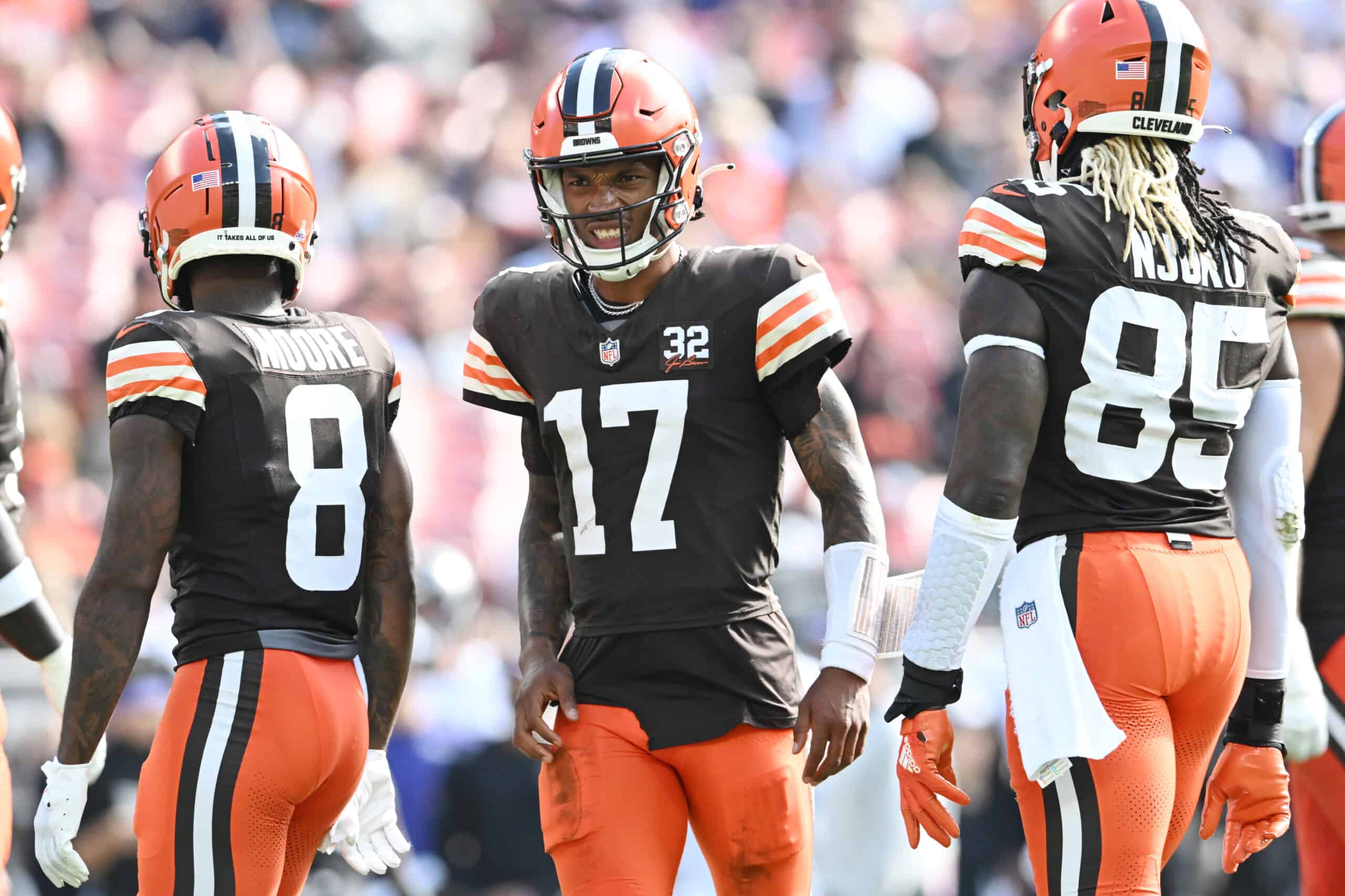 Kevin Stefanski named rookie Dorian Thompson-Robinson as his starting QB against the Steelers.
DTR had an inauspicious NFL debut in the Cleveland Browns' Week 4 loss to the Baltimore Ravens.
And his post-game comments about not preparing as if he was the starter made things worse.
Now that he knows he will play, the panel of NFL Network's "The Insiders" discussed what to expect.
The #Browns have overcome the loss of Nick Chubb and Jack Conklin to stay in the AFC playoff chase. Can they also overcome the loss of Deshaun Watson — with a rookie QB taking over? We discussed on The Insiders.

📺📱💻 Full episode on-demand on #NFLPlus: https://t.co/xlAkjIkX5Y pic.twitter.com/bvARBKzeZc

— Tom Pelissero (@TomPelissero) November 16, 2023
As shared by Tom Pelissero, they don't expect much, but not much is needed.
"They don't need him (DTR) to be Deshaun Watson," explains Judy Battista. "They just need him to hold it together… and cobble enough scoring to give the defense a chance to hold the opponent down."
Limiting mistakes, like his three interceptions against the Ravens, is the most important thing for DTR.
Cleveland's top-notch defense and special teams can make up for some offensive deficiencies.
But that strategy has its limits as the Browns learned the first time these teams met.
Despite the results in his first start, Thompson-Robinson possesses some important strengths.
He is an excellent athlete with the speed and agility to escape a pass rush.
But in his preseason performances, he showed maturity and patience in using that skill.
DTR has the arm strength to jam passes into tight windows and shows some touch to lead receivers, too.
If there is a flaw, it is that his accuracy diminishes the further downfield he throws.
That might prompt the Browns to use the short, ball-control offense they used in the second half last week.