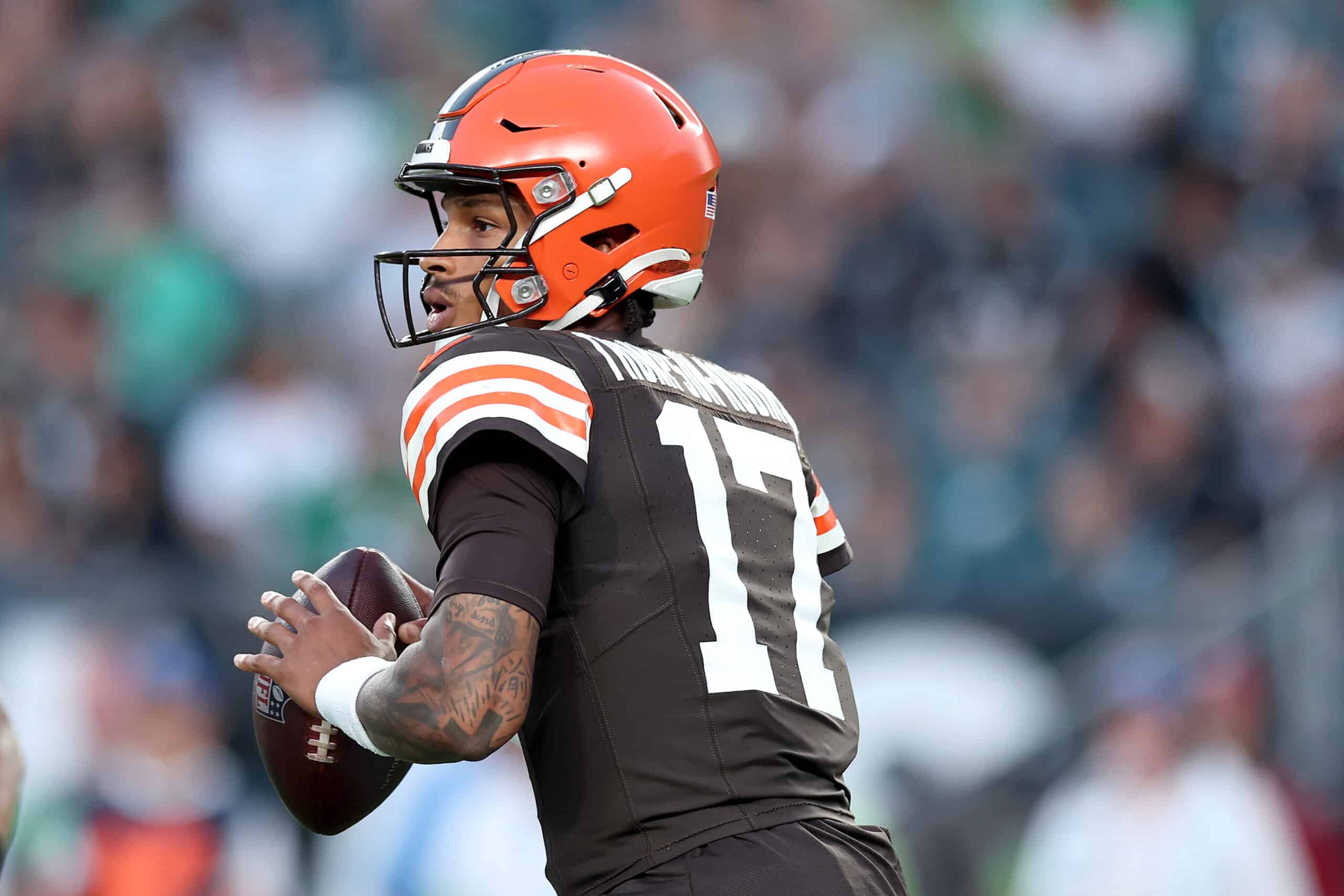 The Cleveland Browns will turn back to Dorian Thompson-Robinson as their QB1.
Deshaun Watson's season-ending injury forced Kevin Stefanski's hand to consider all his options, and it seems like the coaching staff feels quite comfortable unleashing the fifth-round rookie for the second start of his NFL career.
With that in mind, the Browns posted a motivational message to encourage the UCLA product, calling for him to spread his wings.
ready to spread his wings 🦋 pic.twitter.com/xBEMkJ6jMj

— Cleveland Browns (@Browns) November 15, 2023
Dorian Thompson-Robinson made the most of his extra year of college eligibility to polish his game and get ready for the pros.
While not the QB with the highest ceiling, he does offer a dual-threat skill set and was usually a very poised and sound decision-maker.
He wasn't put in a position to succeed in his first career start.
Watson was supposed to start until he wasn't, and he didn't even get time to prepare for the game.
That's no longer the case, and while the Pittsburgh Steelers' defense is no joke, he will at least handle all the first-team reps ahead of the matchup.
Of course, the Browns can always turn back to P.J. Walker if things don't work out, and the decision to start DTR over him has been discussed thoroughly over the past 24 hours.
But if they have a rookie and they like what they're seeing, they might as well give him a chance to at least prove himself.
Like it or not, all we can do is support him.