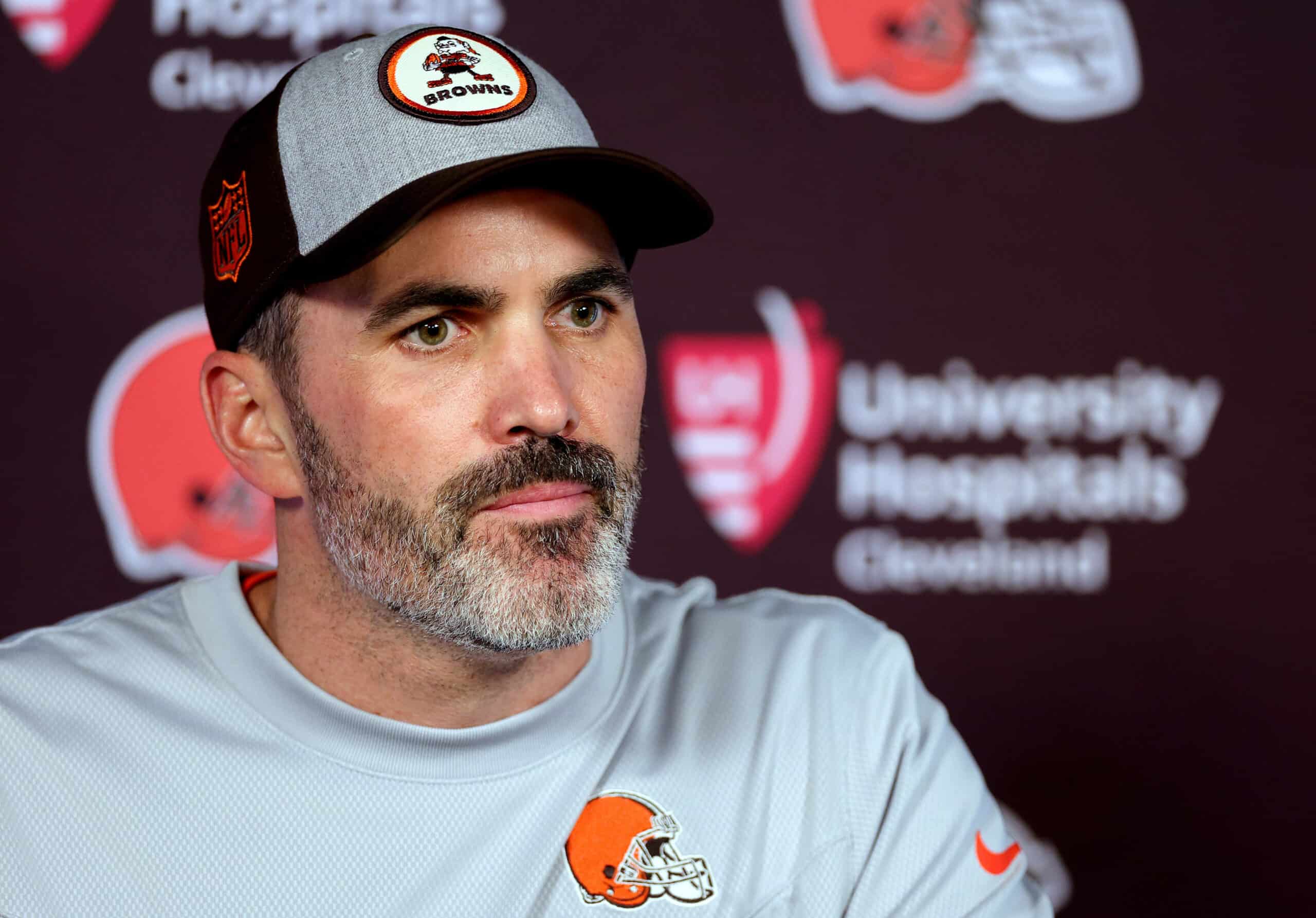 It's way too early to sound off the alarms for the Cleveland Browns.
They're 1-1 and would've been 2-0 if it wasn't for some self-inflicted wounds against the Pittsburgh Steelers.
Even so, there's a reality, and it is that HC Kevin Stefanski entered the season on the hot seat, and for very legitimate reasons.
The Browns didn't make the playoffs in back-to-back seasons, and after all the moves they made in the offseason and having Deshaun Watson for a full training camp, that's not something that's going to be acceptable going forward.
That's why Browns analyst Ben Axelrod believes he could be on borrowed time this season, stating that it's highly unlikely that he will survive another disappointing season, regardless of the context.
Stefanski is still pretty far down my list of concerns about the Browns. Last night felt squarely on 4.

Still, the reality is that head coaches can only survive so many disappointing seasons, regardless of the circumstances. And he's coming off of two already.

— Ben Axelrod (@BenAxelrod) September 19, 2023
The Browns just lost star RB Nick Chubb for the remainder of the season, and that's a huge blow for their offense.
They replaced him with a familiar face in Kareem Hunt, but unless he's able to turn back the clock four years in the past, that's not going to make much of a difference.
Moreover, Stefanski has been out-coached every single time he's faced a better or more experienced coach, including Mike Tomlin, and that's going to be an issue going forward.
The Browns, even without Chubb, and even in the toughest division in all of football, still have every single thing they need to come out on top of the AFC North and secure a deep postseason berth, and there will be no more room for excuses now.