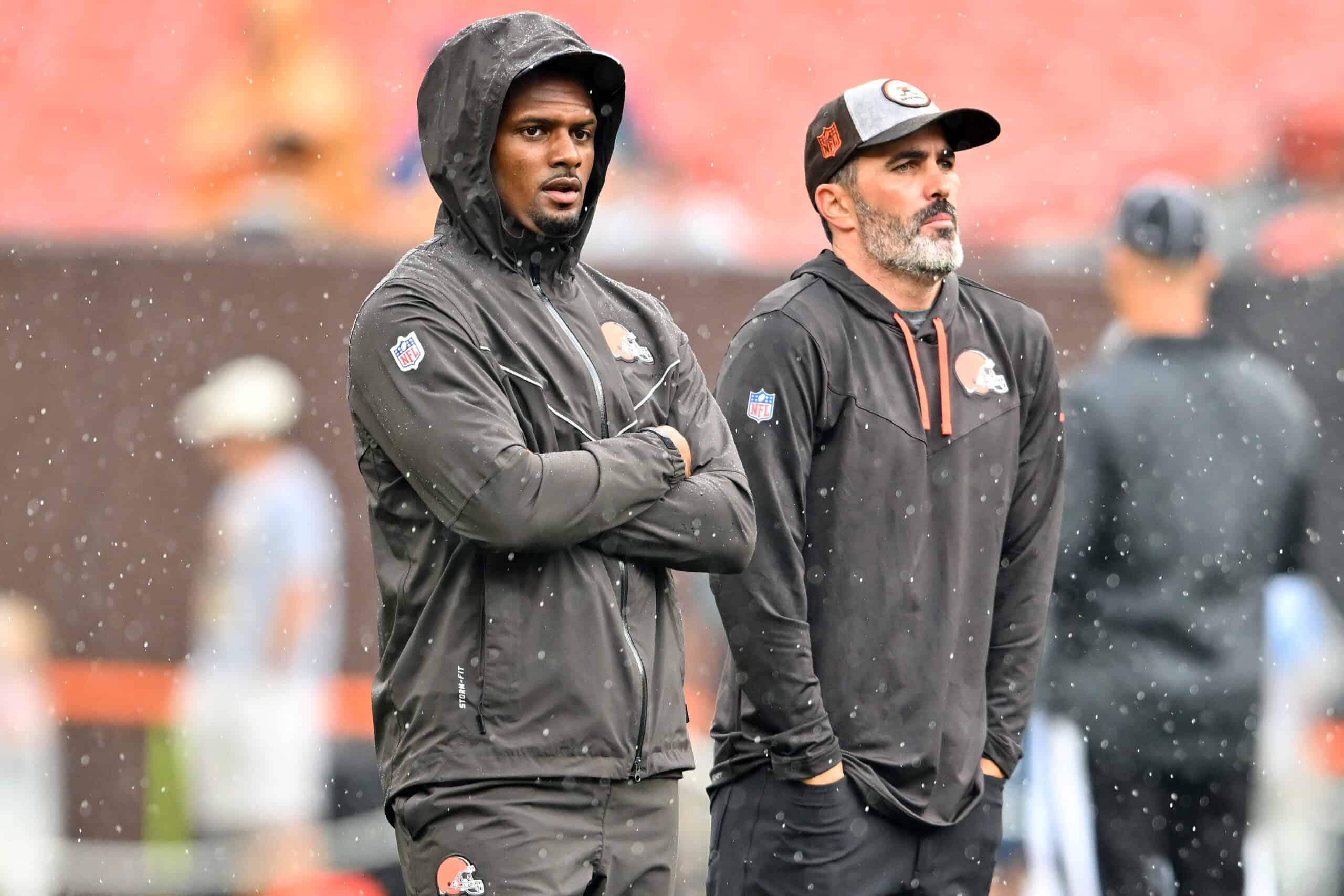 The Cleveland Browns never hesitated to give up a lot of assets to get Deshaun Watson.
Then, despite all the time he had been away from the game, and even knowing he was likely to face a long suspension, they still signed him to a huge contract extension.
That extension was fully guaranteed, and while his talent and past made it seem like he was worthy of that kind of money, the early returns haven't shown that at all.
That's why NFL analyst John Middlekauff believes Russell Wilson's contract is actually much better than Watson's (via The Volume).
In his latest podcast, Middlekauff pointed out the fact that Wilson has $69 million less in guaranteed money, adding that he's better than this version of Watson, even at 34 years old, and even after all the struggles from last season.
"That is not even remotely close to a max quarterback contract player"

—@JohnMiddlekauff says Deshaun Watson's contract is worse than Russell Wilson's pic.twitter.com/toCVYBkI3Y

— The Volume (@TheVolumeSports) September 19, 2023
Middlekauff added that the Browns have plenty of guys who could keep any rival up at night, such as Amari Cooper, Myles Garrett, and their cornerbacks, but Watson is no longer one of those guys.
Of course, this might be a bit of an overreaction, and it's been just two games this season.
Watson has the skills and the talent to turn things around, but he needs to get out of his own head.
With Nick Chubb out, they need him now more than ever, and he's vowed to be up for that challenge.
But if the Browns fail to make the playoffs this season with him under center, it'll be time to have an uncomfortable conversation.