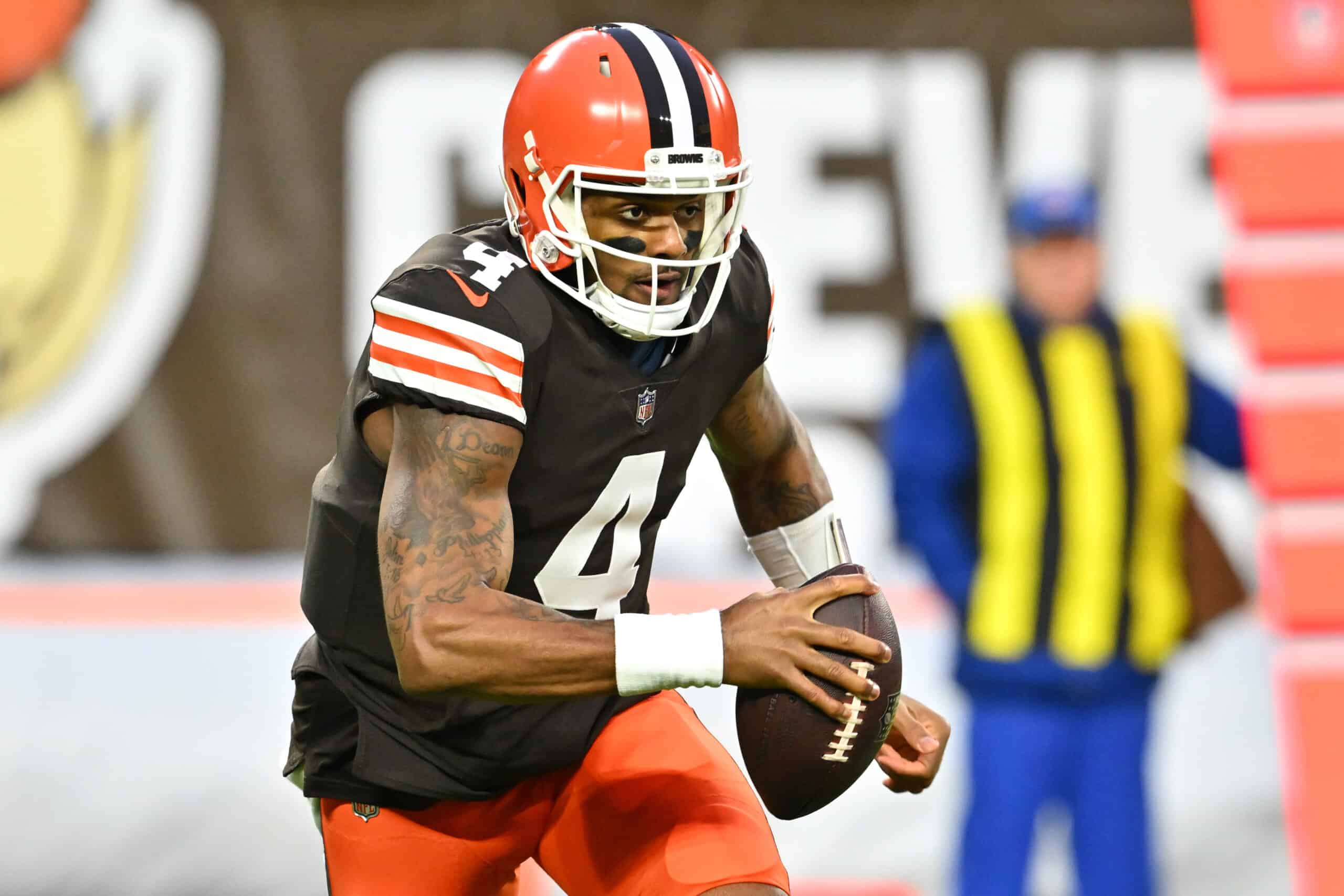 The Cleveland Browns risked it all to get their franchise quarterback for the future.
They faced plenty of criticism for trading that much for Deshaun Watson, mostly because it happened when he was also going through one of the biggest scandals in recent NFL history.
The team doubled down on that bet by signing him to a prominent contract extension before he even suited up, and despite still having Baker Mayfield on the roster.
And even though the early returns weren't exactly encouraging, the hopes are quite high in Berea as he enters his first full season under Kevin Stefanski's tutelage.
"He's the most dynamic QB they've had in 20 or so years," – @MattFontana83 on Deshaun Watson.

What are your expectations for Watson this season? pic.twitter.com/jIH4nbsmVe

— ESPN Cleveland (@ESPNCleveland) June 7, 2023
Moreover, Browns insider Matt Fontana believes the Browns will be fine offensively even if they don't shake up their offense and run the same schemes they ran for Mayfield, as Watson is the most dynamic quarterback the organization has had in the past two decades.
While that might seem like a very strong statement, it's worth noting that the bar wasn't all that high anyways.
The Browns have struggled to find a franchise QB since resuming operations in the late-90s, and Watson might as well be the most talented player they've ever had at the position, and it's not even close.
The team has failed to make the playoffs in back-to-back seasons, and plenty of responsibility hangs on Watson's shoulders right now.
There will be no more margin for error; it's now or never for this team, especially after paying so much money to put an end to their never-ending woes at QB.