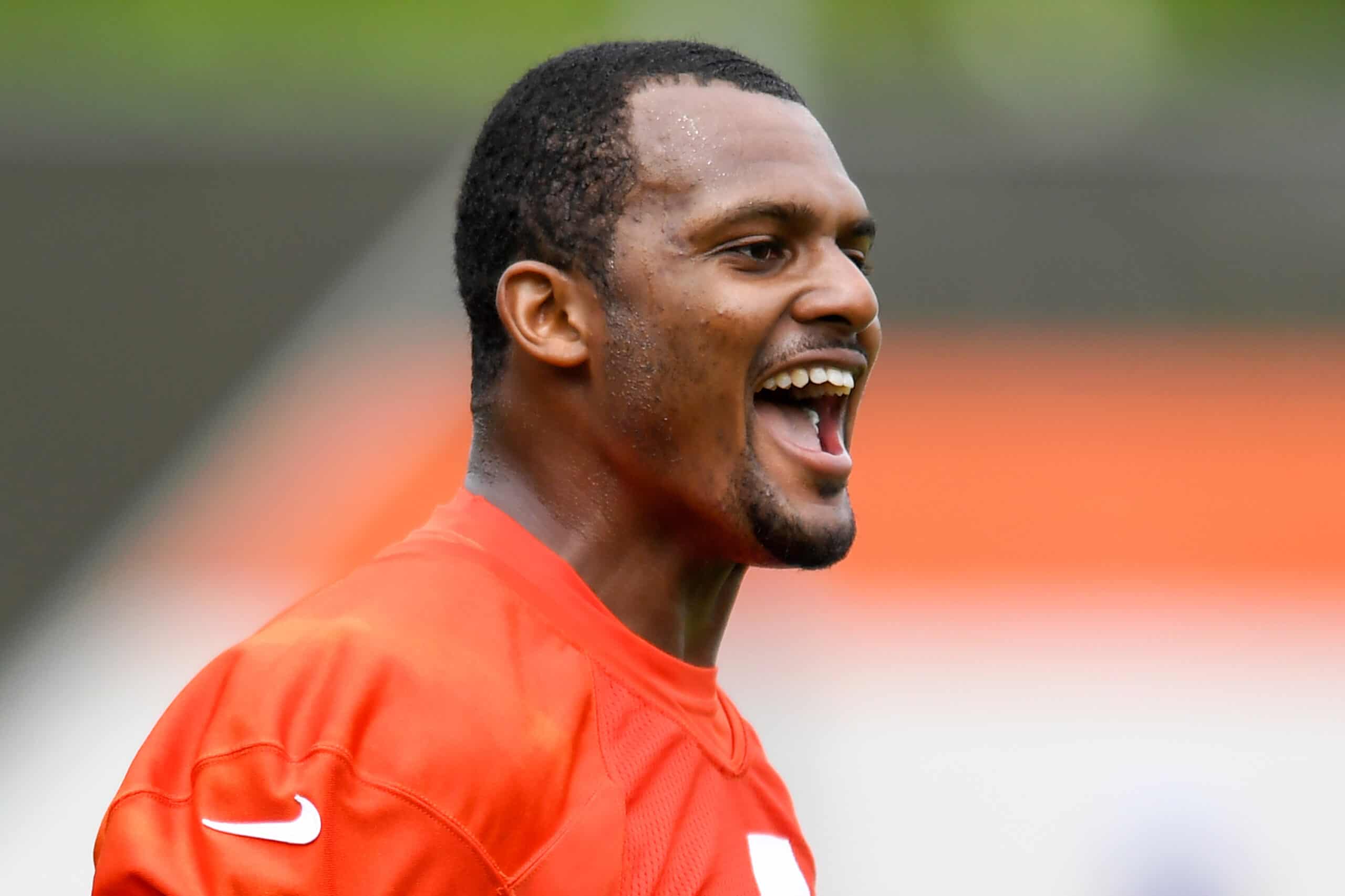 The Cleveland Browns spent a lot of money and gave up a lot of assets to get Deshaun Watson.
They knew they had to put an end to their lifelong woes at the QB position and didn't hesitate to pay up to get it done.
But Watson didn't look great in his first handful of games after serving that suspension, so it obviously led to plenty of concern ahead of this season.
Fortunately, Browns insider Daryl Ruiter reports that Watson looks like the best Browns QB he's ever seen.
I couldn't think of any #Browns QBs I've watched that looked as good as Deshaun Watson did today in practice. Yes, it's June. Yes, it's practice. Yes, no pads either. And no I'm not reserving hotels in Las Vegas for February. But honestly, that was a lot of fun to watch.

— Daryl Ruiter (@RuiterWrongFAN) June 6, 2023
And even though we're just talking about practice, it's still a great feeling to see a guy finally make strides at the position.
The Browns' never-ending QB carousel has been a running joke around the league for years now.
The front office did right by trying to lock up someone for years to come, and Watson had the highest upside among all the potential and realistic options they had at the time.
But some still fear they might have rushed to sign him to such a lucrative contract extension before even watching him take the field for the team once.
Watson was one of the most impactful QBs in the game in his heyday and he's still quite young, so there's no reason to think the can't live up to that big contract.
And with that relentless work ethic and determination to go back to his former level, it sure feels like they're going to get their money's worth.