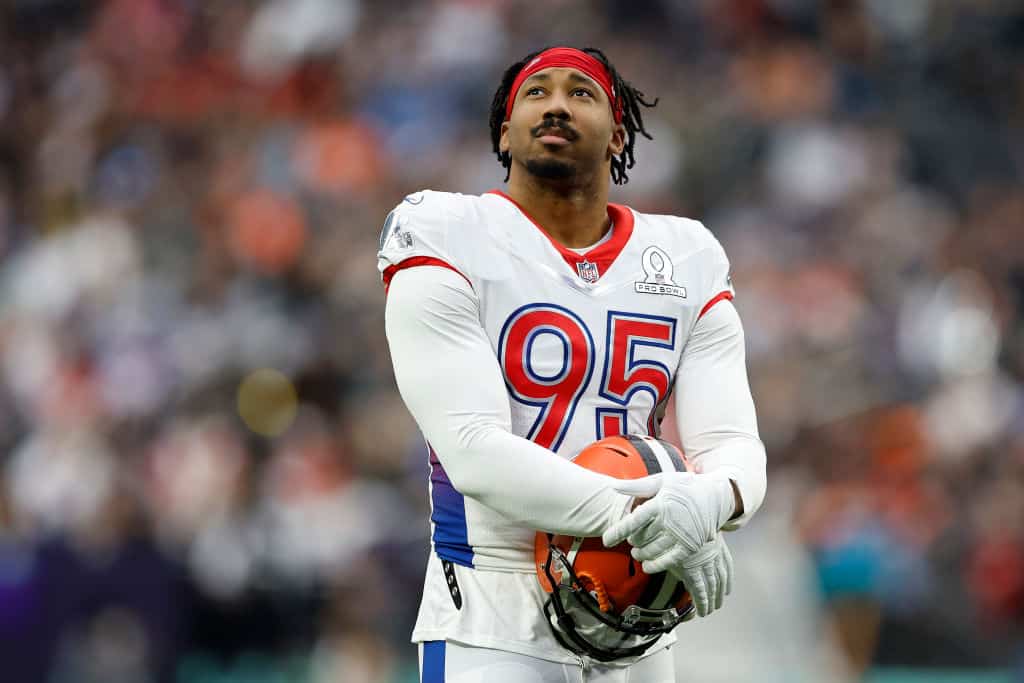 You can't talk about Cleveland Browns — or NFL — history without mentioning Jim Brown's name multiple times.
Browns superstar Myles Garrett knows it, which is why he took some time to discuss Brown's greatness and legacy during his media availability at the mandatory minicamp.
The media asked Garrett about Brown's importance within the organization, and the star pass rusher didn't hesitate to shower the late great RB with praise:
"Jim Brown was everything here," Garrett said. "It's in the name. At the end of the day he was, I believe, the very first person to call me to tell me that I was coming here and that they were glad to have me be a Cleveland Brown and be a part of this organization. That still means a lot to me."
"Jim Brown was everything here." 🧡 @Flash_Garrett pic.twitter.com/Rf0425egV9

— Cleveland Browns (@Browns) June 6, 2023
It's evident that the Browns now have a bit of extra motivation to get the job done in 2023.
They enter the season as one of the biggest dark horses and question marks in the league.
Some people expect them to fare better offensively now that they've revamped their wideout corps and Deshaun Watson will get a chance to do his thing from the jump, while others believe he's already yesterday's news and won't go back to his usual level.
Their defense should also be quite improved upon Za'Darius Smith's arrival, especially with Jim Schwartz calling the shots.
The offseason program will be the team's final chance to get a glimpse of what they have in their hands before training camp starts next month.
The early returns have been more than encouraging, with both the offense and defense clicking on all cylinders and looking more than ready to make a run at the AFC North division title.