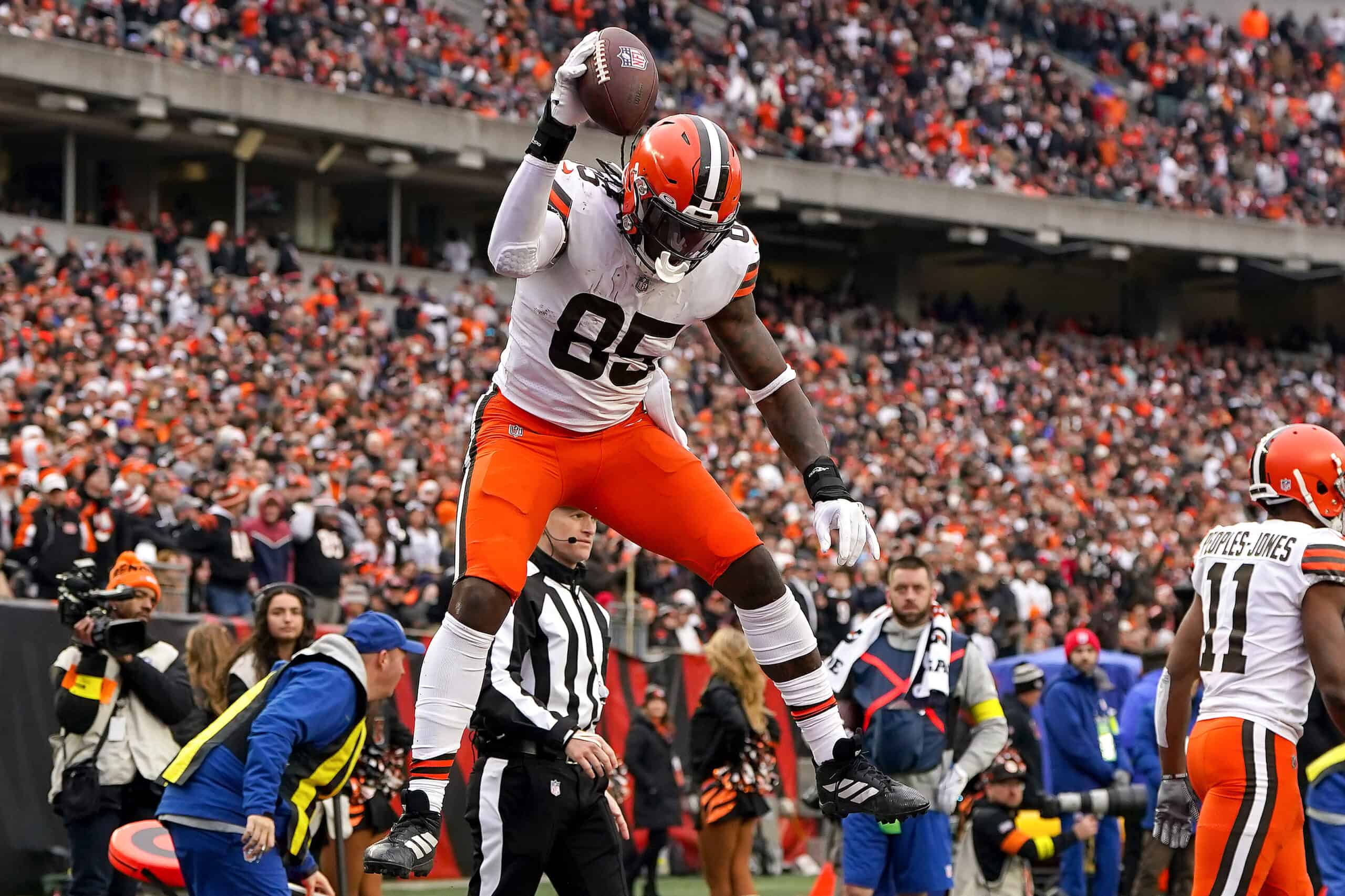 Las Vegas oddsmakers declared the Cleveland Browns 2.5-point home underdogs in Week 1.
But the Cincinnati Bengals can't be too confident as they head north for the September 10 game.
Joe Burrow is painfully aware of his 1-4 career record against Cleveland.
And, as reported by Tony Grossi, the Browns feel they have the upper hand on Sunday.
"I don't think they're intimidated, I think the Browns feel, 'We've got his number,'" – @TonyGrossi on the Browns defense not fearing Joe Burrow. pic.twitter.com/hhxRzrVojM

— ESPN Cleveland (@ESPNCleveland) September 5, 2023
As per the ESPN Cleveland pundit, Cleveland is not intimidated by predictions of a superior Bengals team.
Burrow finally broke into the win column against the Browns late last season.
But that was when Deshaun Watson was still looking for his game speed and Myles Garrett was the whole pass rush.
This season, a rebuilt defensive line and a more aggressive system await Burrow.
His losing streak was not the only nagging tradition broken last year.
Cleveland needed a last-minute field goal, but they finally won an opening weekend game.
Which event is more likely to reverse overall fortunes?
Cincinnati's quarterback still has never won a game in Cleveland.
In 9 games vs the Bengals in his career, Myles Garrett has 11 sacks.

How many will he have week 1 in a Jim Schwartz defense and with a new look D-line alongside him? 👀@Flash_Garrett | #DawgPound pic.twitter.com/YIW9N0hJui

— Faithful Dawgs Podcast (@FDPodcastCLE) September 5, 2023
And the Browns hope the official start of the Watson era brings with it new expectations.
Those expectations include winning Week 1 games and beating good opponents.
Myles Garrett and his new teammates up front plan to keep Burrow under pressure all day, too.
And questions about Burrow's achy calf aren't lowering their expectations.