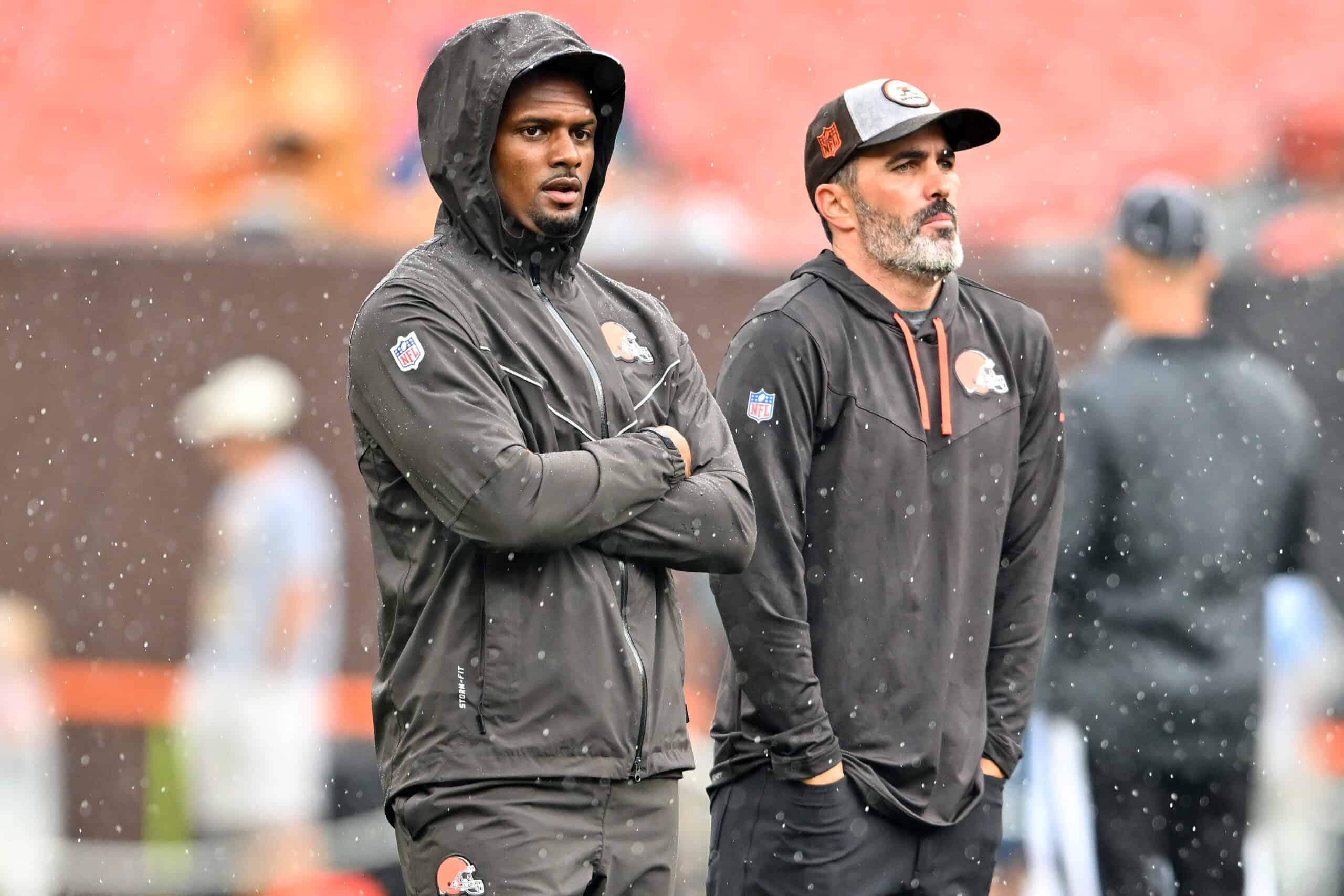 It's been a very long time since the Cleveland Browns felt like they had a legit chance to make some noise in the AFC.
However, as stacked as their roster is, and as much as they seem to like their chances right now, it still feels like people are sleeping on this team.
According to former NFL star Jason McCourty, a lot of that has had to do with the fact that people can't seem to figure out what to make of Deshaun Watson, via Good Morning Football.
"The biggest question mark on their roster is their QB… it makes it very difficult to talk about them, but as far as strictly football goes, yes the Cleveland Browns are a really good football team."@JasonMcCourty on if the Browns are being overlooked in the AFC pic.twitter.com/bEJKJNGiOi

— Good Morning Football (@gmfb) August 17, 2023
Obviously, Watson was an MVP candidate and one of the best and most productive quarterbacks in the league during his days with the Houston Texans, but he was away from the game for a long time, and he looked terrible in limited action last season.
Moreover, with his character and who he is as a person being questioned after his legal turmoil, it seems like people can't seem to feel comfortable giving him and his team the nod as a potential dark horse out of the AFC.
Nonetheless, McCourty believes that they have more than enough talent to be considered a top-tier team in the conference, and especially in the division.
Truth be told, the Browns have put together a very solid roster on both sides of the field, and there should be no excuse for them not to live up to a certain standard.
Still, it seems like this team will have to earn their respect on the field.
If that's the case, then so be it.