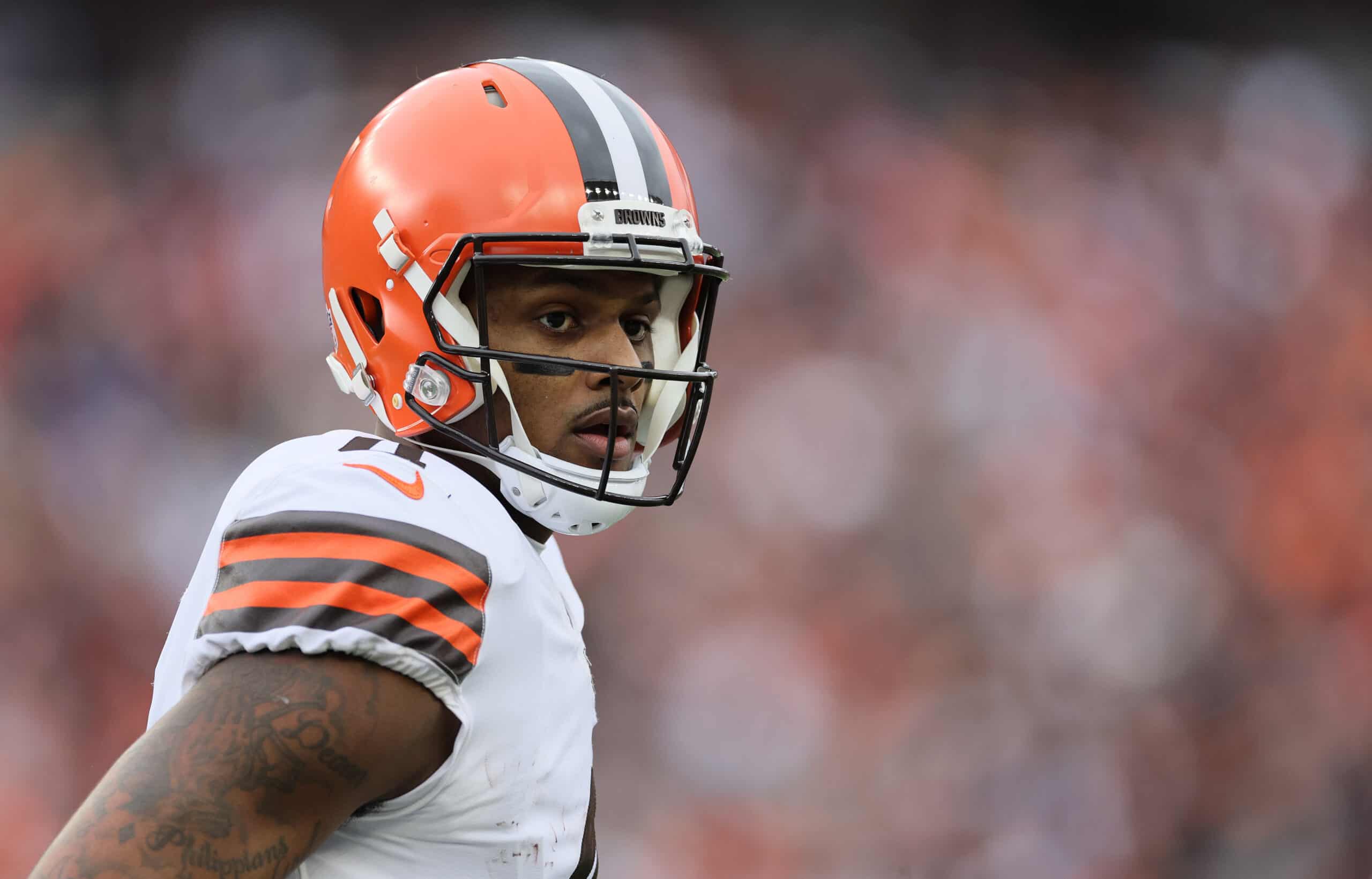 The Cleveland Browns can't afford to leave anything to chance this time.
They've made so many moves throughout the offseason, not to mention their big financial investment in Deshaun Watson.
That's why NFL analyst Joy Taylor believes the Browns should be worried about his alleged struggles in joint practices versus the Philadelphia Eagles, via "Speak" on FS1.
.@JoyTaylorTalks: The Browns should be worried about Deshaun Watson.

"I don't want to hear anything bad about Deshaun Watson's play. At all! This is a man that's being paid $230M guaranteed." pic.twitter.com/6QHA2QUisJ

— Speak (@SpeakOnFS1) August 16, 2023
Taylor claims that they're paying him a lot of money, so there should be hefty expectations and no excuses.
Moreover, she pointed out the fact that Baker Mayfield was able to lead that group to the playoffs, so there's no reason to think Watson shouldn't be able to do it.
Deshaun reportedly struggled against the pass rush, throwing three interceptions to the same Eagles player over two days.
Prior to joint practices, all reports about his offseason work and improvement have been quite positive, with insiders raving about the Browns' receiving corps and how accurate Watson had been.
Of course, getting different looks in practice is a whole different thing, and there's a chance Watson just needs some reps to make adjustments and get ready for the season.
The talent is definitely there, and we know what he's capable of and how good he is when he's at his best.
On the flip side, the Browns shouldn't sugarcoat any of this or try and be patient with him anymore, as he's getting paid top dollar and it's time he lives up to that investment, especially after having a full offseason to work within this offense and with his receiving corps.