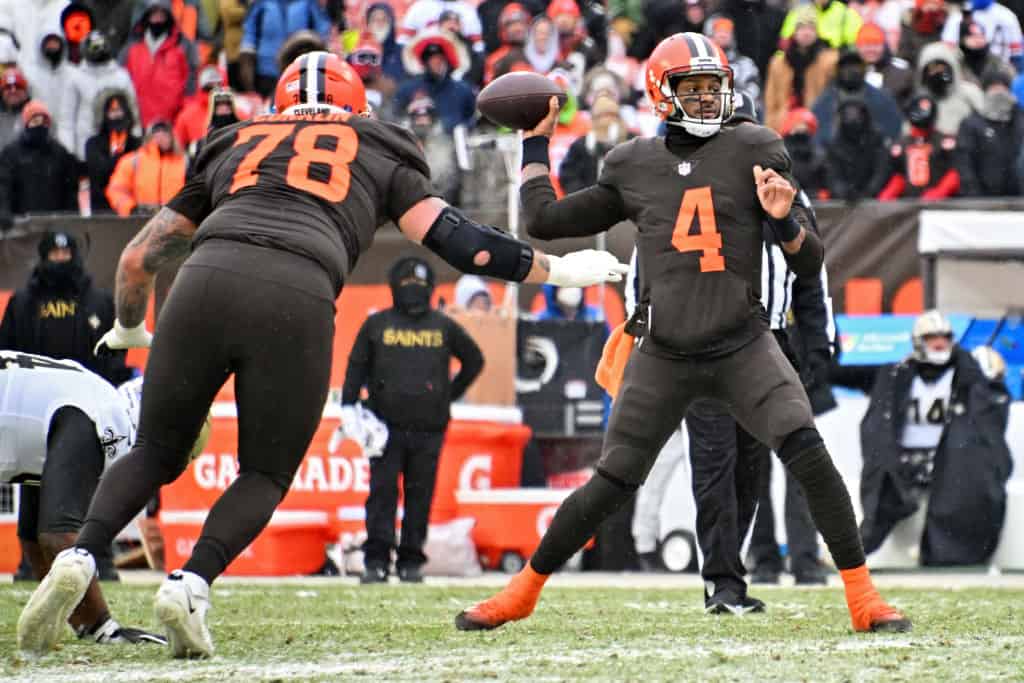 It's been quite a long time since the Cleveland Browns last won their division.
The Browns haven't clinched a divisional title since 1989, which is why analyst Tony Grossi was so thrilled to hear that Za'Darius Smith made it clear that winning the AFC North was their No. 1 priority without even being asked to.
Grossi cited the importance of winning the division and hosting a playoff game for the first time in ages, adding that almost two generations of Browns fans have never witnessed a home playoff game.
.@TonyGrossi says that the Browns goal should be to win the AFC North and hosting a home playoff game.

Do you think the Browns will win the division? pic.twitter.com/hLakpEqHEX

— ESPN Cleveland (@ESPNCleveland) May 26, 2023
Smith has been a part of several division-winning teams, so he knows the importance of taking care of business and hosting games when it matters the most.
He's trying to bring that winning and competitive spirit to a team that's looking to make a big splash in 2023, especially after missing the playoffs in back-to-back seasons.
There's too much at stake this time for the Browns.
HC Kevin Stefanski may not have the benefit of the doubt anymore if they don't make the playoffs, and QB Deshaun Watson will be under plenty of scrutiny in his first full season with the team after signing that massive contract.
Winning the AFC North will be an uphill battle for any of the four teams playing there, and one could make a case for it being the most competitive division in all of football.
But the players are locked in and the fans will stay with them through thick and thin, so there's no reason not to be excited about the upcoming season.