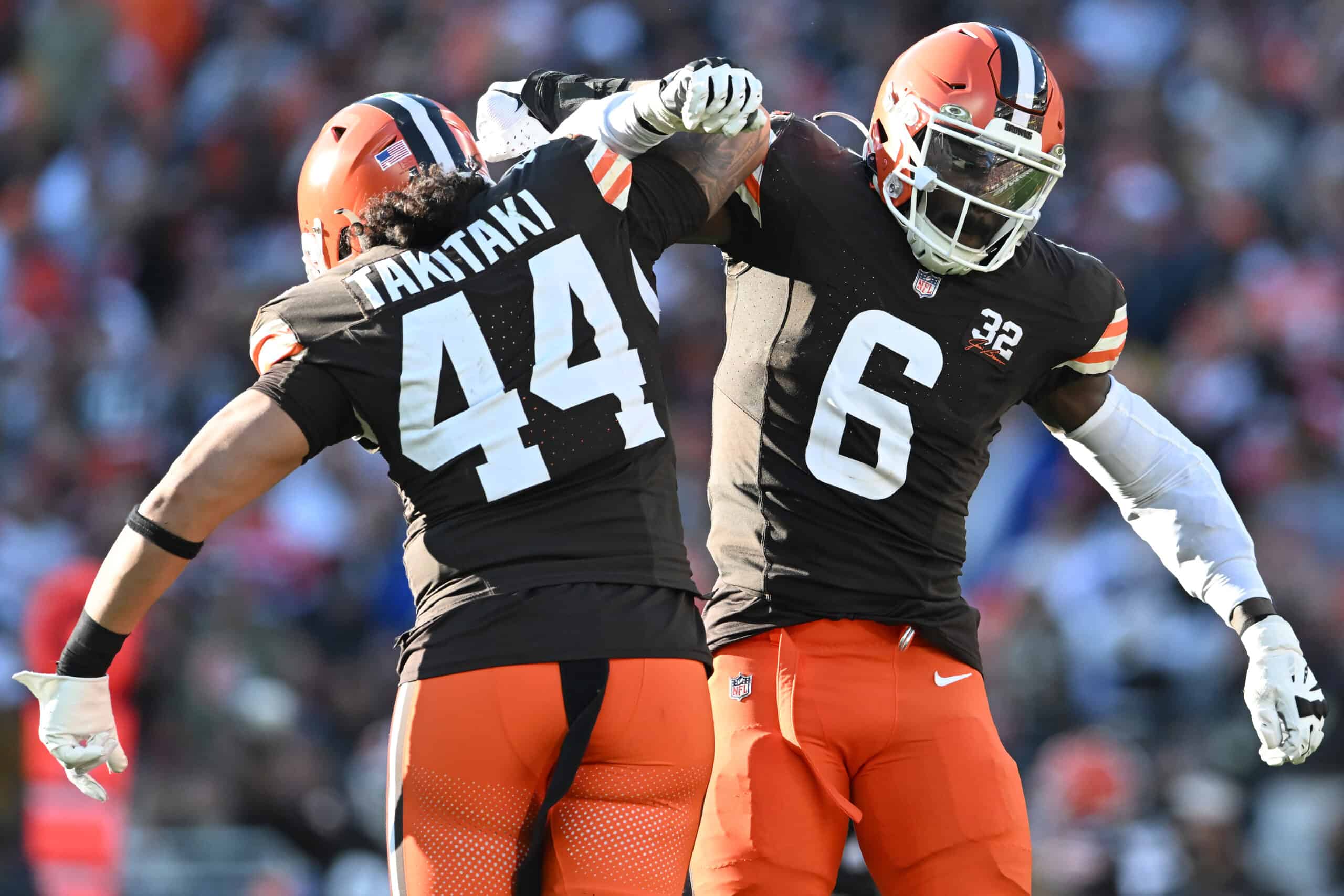 The Cleveland Browns made plenty of big moves in the offseason, so it's not that watching them sit on a 7-3 record is surprising at all.
If anything, it was expected.
However, the fact that the Browns have been able to pull this off in the way they've done it and under these circumstances makes it quite remarkable.
As pointed out by Nick Karns, host of The Barking Browns, this team has managed to get a 7-3 record despite not having the likes of Tyreek Hill, Patrick Mahomes, or Trevor Lawrence.
Instead, they're 7-3 with three different starting quarterbacks, the best running back in the game on Injured Reserve (IR), and not one, not two, but five different offensive tackles as well.
The Browns are 7-3 without:

Patrick Mahomes.
Tyreek Hill.
Trevor Lawerence.

The Browns are 7-3 with:

3 different starting quarterbacks.
The best RB in football on IR.
5 different offensive tackles.

BUILT. DIFFERENT. 🔥 pic.twitter.com/83RhpSHyPB

— Nick Karns (@karnsies817) November 21, 2023
Kevin Stefanski entered the season under heavy fire, and he was one of the main candidates to get fired if the team didn't perform up to expectations.
Now, regardless of what happens, it seems like he's earned the benefit of the doubt and the right to be in charge for at least another season.
Jim Schwartz's job as a defensive coordinator has also been remarkable, putting together one of the most notorious turnarounds in recent NFL history.
The Browns are well-coached and excel on special teams as well.
And while there aren't that many certainties regarding the quarterback position and having a fifth-round pick starting games at this point isn't exactly ideal, it seems like this team cannot be counted out of any game, and they'll always find a way to get the job done.