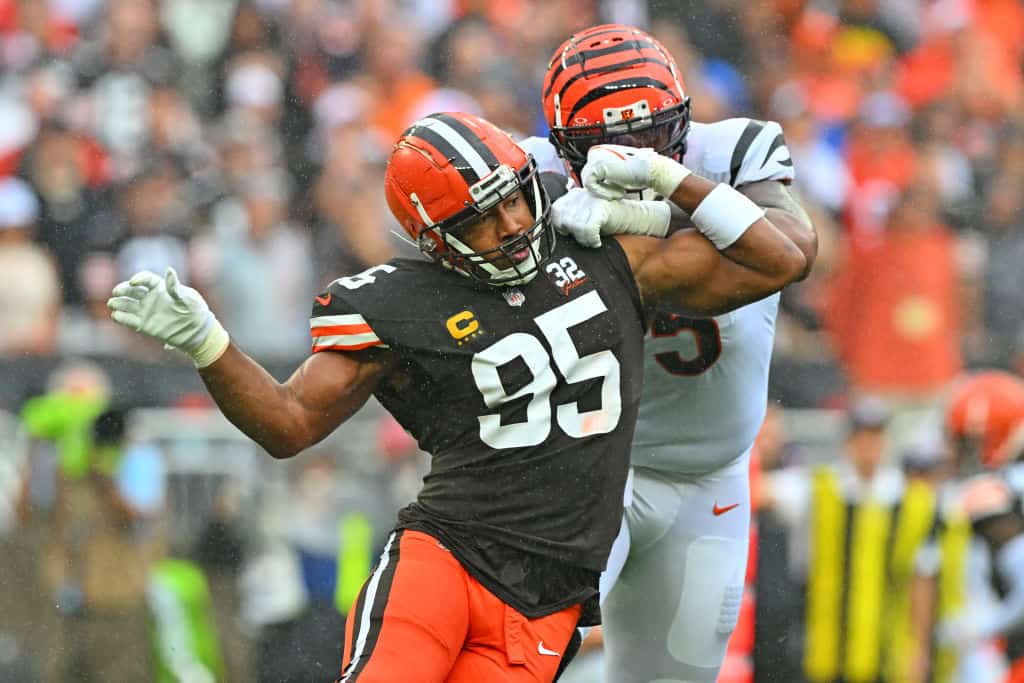 The Cleveland Browns entered this season with a huge chip on their shoulders.
No one thinks of them as legit candidates in their division, and they know it.
The team placed a big emphasis on revamping the defensive side of the field, and they hired one of the best guys in business for that in Jim Schwartz.
It didn't take long before Schwartz's impact became evident on the field, as pointed out by analyst Jake Burns.
In many recent years, the Browns defense communication has been broken. Guys scrambling to get aligned, etc.

Just watch all of these guys communicating so well and finding the same page. Vibe is so different. #DawgPound pic.twitter.com/bTbiZhqva9

— Jake Burns (@jake_burns18) September 12, 2023
In a clip shared by Burns, you can see how efficiently the defense communicates and how everybody is able to get to their spots with ease, as opposed to the constant scrambling and improvising from years prior.
Of course, everybody talks about Deshaun Watson and how he can elevate the Browns, and that's fair.
We all know that Watson is a special kind of talent and know what he's capable of when he's at his best.
But as good as he is, this team is built to dominate on defense even more than on offense, and this unit could be the actual key to their success.
The Browns got off to an outstanding start to the year by completely shutting down the Bengals' offensive weapons, and that's not an easy thing to do.
Granted that Joe Burrow didn't look anywhere near healthy and wasn't mobile at all, but still.
Up next is a tough challenge vs. a Pittsburgh Steelers team that couldn't get anything going against the San Francisco 49ers, and things won't get any easier facing another divisional rival.