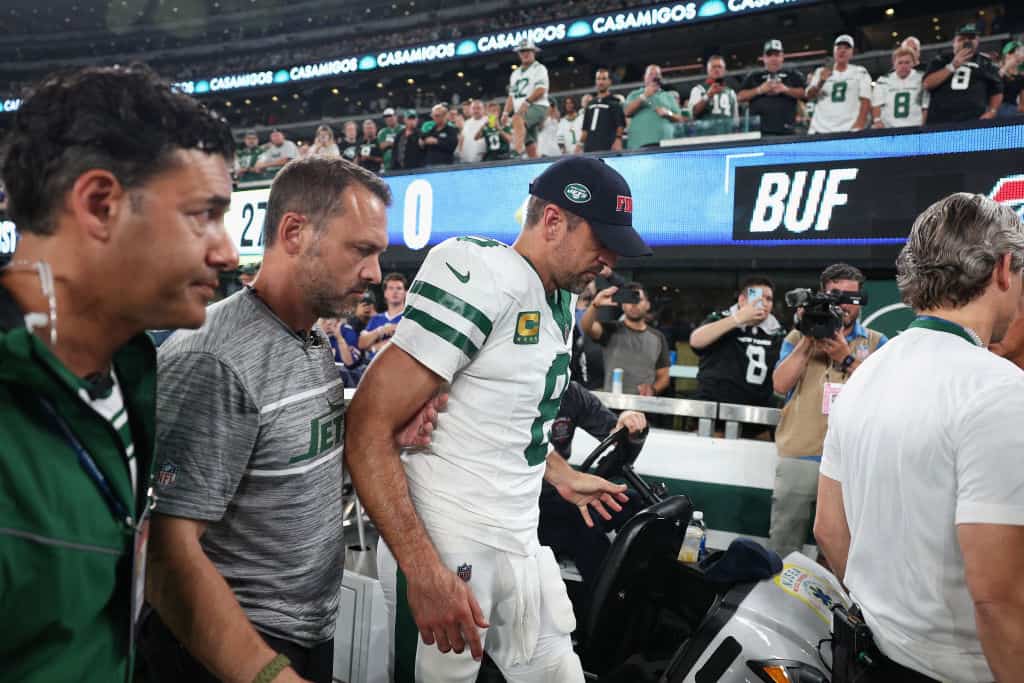 The Cleveland Browns caught a bit of a break, thinking of their second-to-last game of the regular season — and potentially in the playoffs.
Unfortunately, Aaron Rodgers couldn't even finish a single drive with the New York Jets, being carted off the field with a season-ending Achilles injury.
Notably, Green Bay Packers star David Bakhtiari went off on Twitter and called out the NFL for not caring enough about the players' safety, urging them to get rid of artificial turf once and for all.
Browns legend Joe Thomas doubled down on Bakhtiari's take, stating that Rodgers' injury wouldn't have happened on grass.
Agreed…I don't think this injury happens on a grass field https://t.co/vEBkXKhray

— Joe Thomas (@joethomas73) September 12, 2023
Players and the NFLPA have been trying to get the league to get rid of artificial turf for years now, but to no avail.
An undisclosed investigation by the league revealed — or stated — that there was no correlation between artificial turf and an uptick in major injuries, which is obviously hard to believe.
The AFC is more stacked with talent now than ever, so obviously, having Rodgers out of the picture is a positive thing for Kevin Stefanski's team, especially considering the Browns will face the Jets at the most crucial point in the season.
Then again, it's always unfortunate when the best players aren't on the field because of injuries, especially if the league could've done something to prevent them.