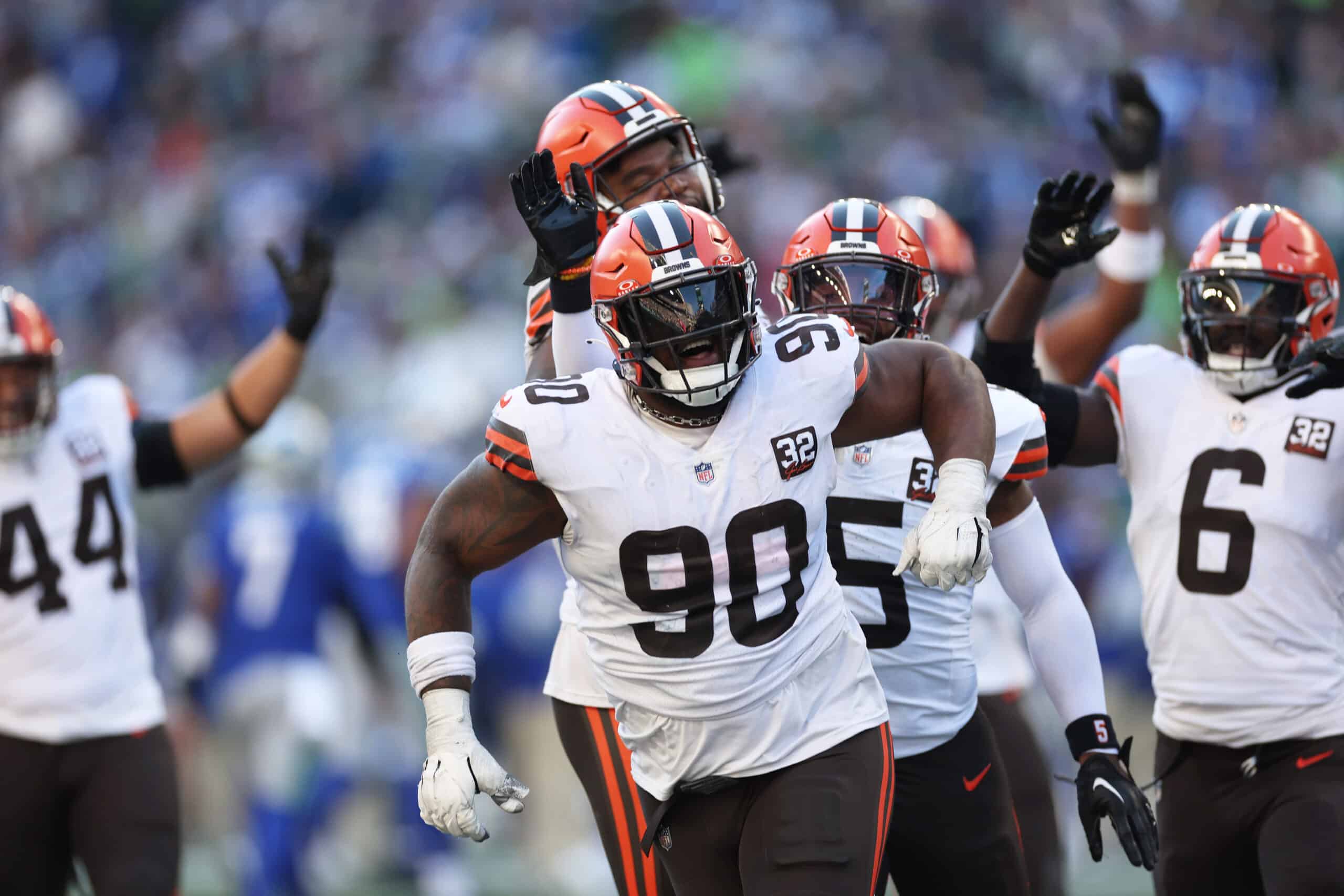 Kevin Stefanski managed to lead his Cleveland Browns to a 5-3 record despite some unexpected obstacles.
Injuries had analysts and fans wondering about the team's depth and resilience.
But for the past three weeks, Cleveland remained among the top 7 AFC teams, and that means playoffs.
ESPN Cleveland shared what beat writer Jake Trotter says about the position the Browns are in.
"If you beat Baltimore and Pittsburgh you all of the sudden got a great chance to host a playoff game," – @Jake_Trotter on how critical these next two games are for the Browns. pic.twitter.com/IIZ6aA6RzK

— ESPN Cleveland (@ESPNCleveland) November 7, 2023
If the Browns can beat division rivals Baltimore and Pittsburgh in the next two weeks, they could be division leaders.
And that means they have a great chance to host a playoff game come January.
At the very least, a pair of wins leaves Cleveland no more than a game off the Ravens' pace.
But Baltimore follows up a winnable Week 10 game with a Thursday Night Football game against Cincinnati.
With a Bengals win, the Steelers and Browns play for the division lead on November 19.
Cleveland has to do their part first by taking care of the Ravens this Sunday.
Failing to win their next game puts Baltimore in a commanding position atop the AFC North.
And following a Ravens loss with another to Pittsburgh all but eliminates Cleveland from the division race.
Not only that but losing both games leaves the Browns with a losing (3-4) conference record.
That is something that will come into play in the Wild Card race.
Stefanski's troops have mostly winnable games after Pittsburgh, with Jacksonville their biggest challenge.
So they won't be eliminated by two losses, but they can almost lock in a playoff berth with victories.