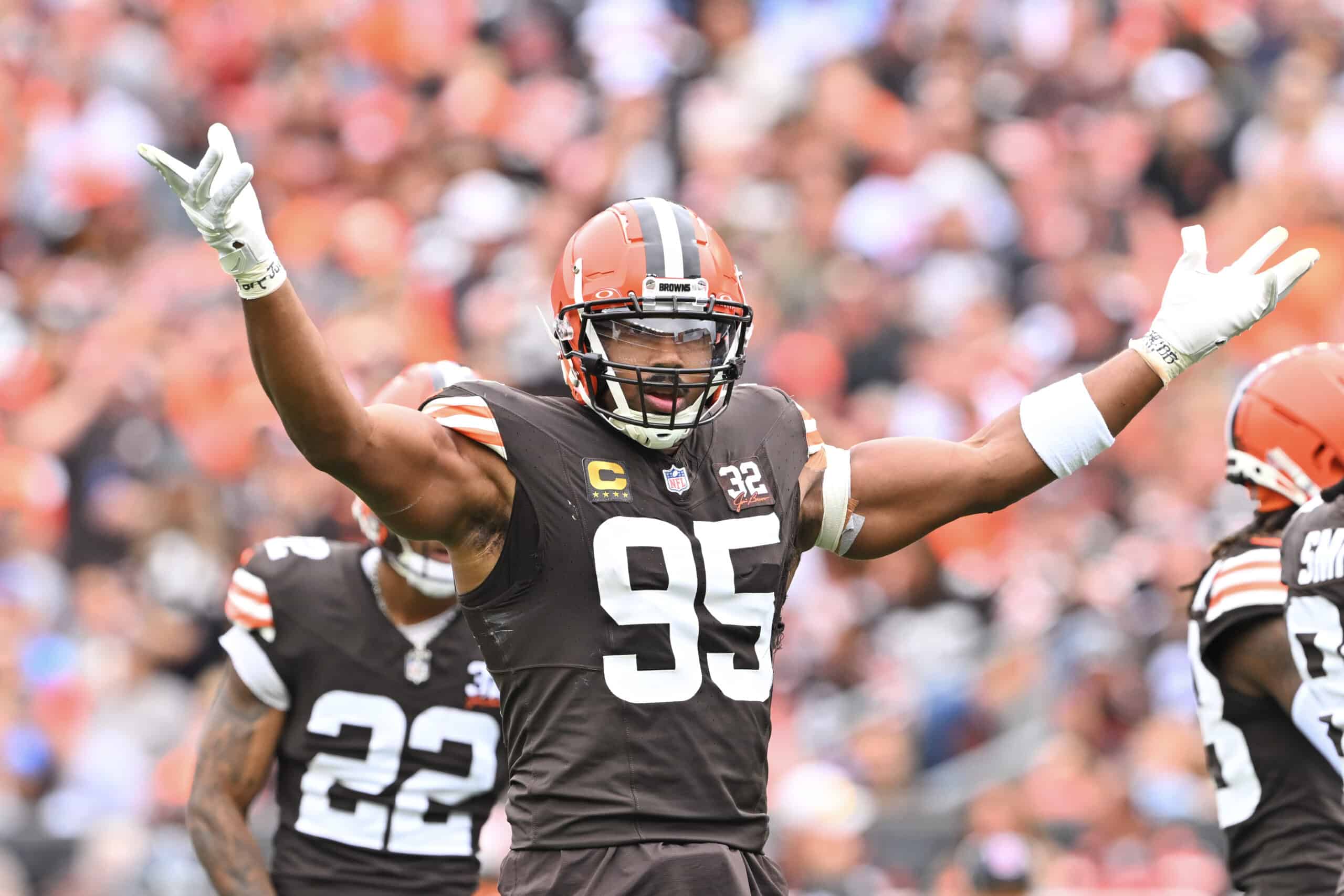 The Cleveland Browns have always counted on Myles Garrett.
Playing for a small-market team has never done him any favors in terms of being named the league's Defensive Player of the Year, and it's not like the team's record did much to help his case, either.
But with Jim Schwartz's defense stealing all the headlines this season, the rest of the league has finally taken notice of one of the best pass rushers of his generation.
Garrett is in the midst of arguably the best season of his career, and he knows it.
In his recent appearance on "The Pat McAfee Show," he talked about how he feels like he's currently at the peak of his powers, raving about his wisdom and athletic ability.
"I think I'm at the peak of my powers right now..

My wisdom and my athletic ability being combined has taken my game to another level" ~ @Flash_Garrett #PMSLive pic.twitter.com/zvSRK9PYSo

— Pat McAfee (@PatMcAfeeShow) November 7, 2023
That has definitely shown on the field.
Through the first eight weeks of the season, he's recorded 25 tackles, 18 QB hits, 9.5 sacks, eight tackles for loss, a career-high four forced fumbles, one fumble recovery, and two passes defensed, putting him right on the top when we talk about the best defensive players in the league.
The Browns needed someone to step up with Deshaun Watson on the shelf with a shoulder injury.
The whole defensive unit rose to the occasion and helped the team get a surprising 5-3 record, all things considered.
Now, let's just hope that they can stay healthy so Garrett can continue to prove that he's, indeed, at the peak of his powers, as this is a championship-level defense and it's been just so much fun to watch.