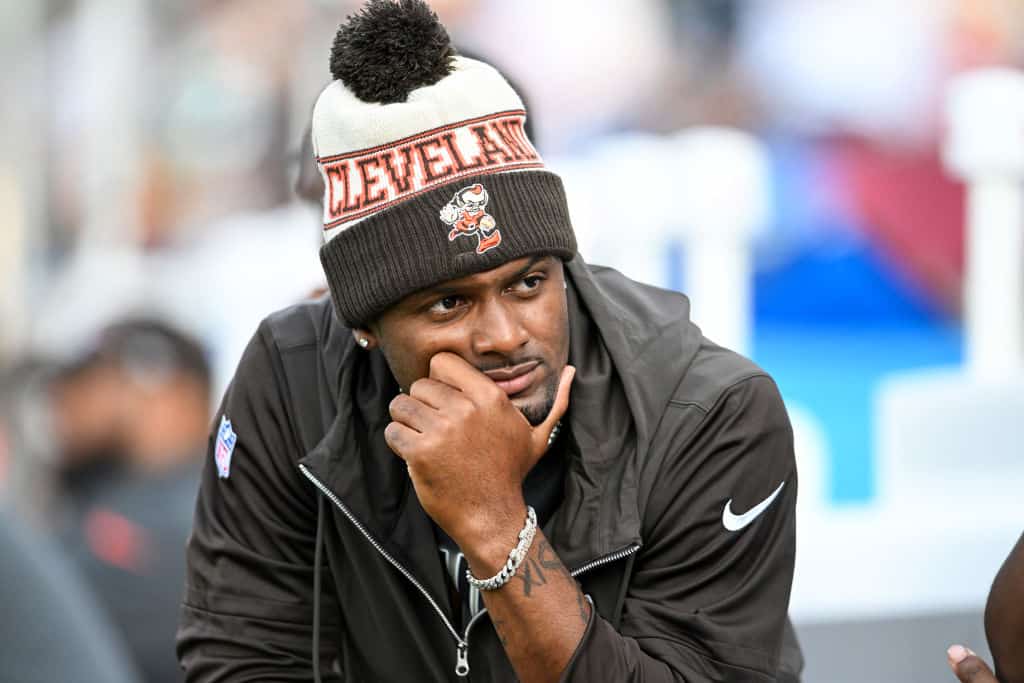 Deshaun Watson shocked the Cleveland Browns staff when he said he wasn't going to play vs. the Baltimore Ravens.
The Clemson product was dealing with a nagging shoulder issue, but he was medically cleared to play, and even HC Kevin Stefanski though he'd suit up.
Stefanski made it loud and clear that it was Watson's decision not to play, and while he did have his back and stated that he knows his body better than anybody else, it could be a lingering issue within the locker room.
At least, that's how NFL analyst Craig Carton feels about it.
In the latest edition of his show, he said Watson was at risk of losing his locker room.
"Deshaun Watson, that's how you lose a locker room."

— @craigcartonlive on Watson not playing vs. Ravens after being medically cleared pic.twitter.com/DzvW2tgE36

— The Carton Show (@TheCartonShow) October 3, 2023
Granted that he was taking a big-picture approach and wanted to take care of himself for the future, but it wasn't the right message to send his teammates.
Likewise, former NFL player Willie Colon told Carton that Watson could get way with this once, but he cannot do this again in the future.
Otherwise, the locker room will start having doubts about his actual leadership.
Watson spent most of the offseason developing rapport and hosting workouts with his teammates, trying to lead by example, so he must have the benefit of the doubt.
Also, we should never question or doubt a player for trying to take care of his body, especially if he doesn't feel like he can help his team.
But just like Colon said, this cannot be a recurring issue; it's a one-time thing.