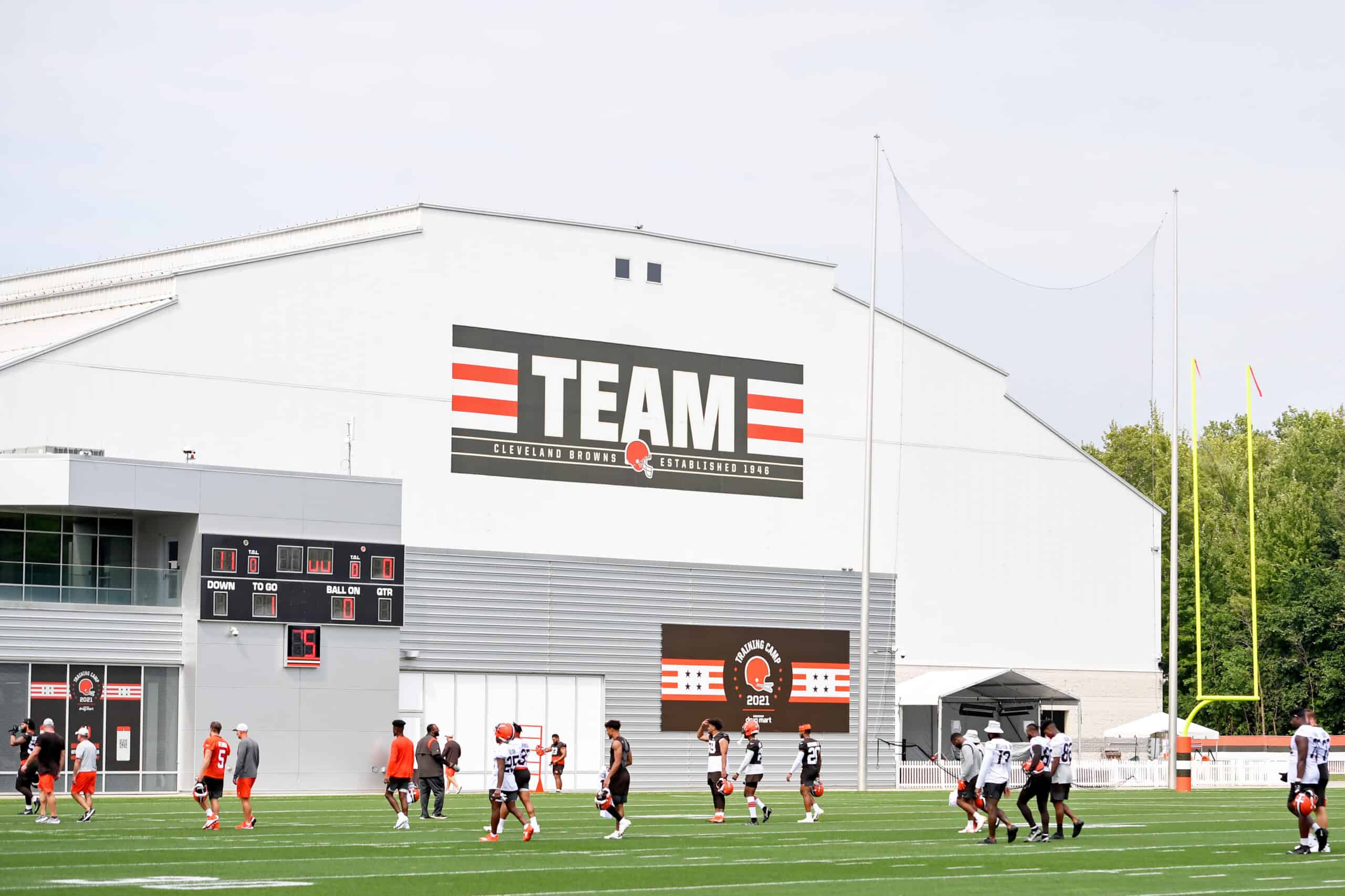 As usual, many national pundits aren't thinking highly of the Cleveland Browns' chances this coming season.
However, the reality is that the team has a pretty stacked roster, and although Super Bowl contention may be out of the question, a playoff spot certainly isn't.
There have been plenty of positive reports out of Browns mini-camp, and analyst Jordan Klimack seems to be drinking the Kool-aid.
.@j_klimack20 is fully buying into the Browns hype coming off of mini-camp! pic.twitter.com/cwrS4PmhJC

— ESPN Cleveland (@ESPNCleveland) June 9, 2023
"I'm buying into all the videos of the guys throwing footballs and catching footballs and running footballs in shorts. I can't get enough of it, and look, we've heard all the stats of Deshaun Watson, what he's doing at mini-camp and all that. Apparently, the ball has barely even hit the ground when he's been throwing it."
For starters, Watson will have a full season with his new teammates, and after getting his feet wet late last season following his 11-game suspension, he should look a lot better.
In 2022, Watson was rusty following the suspension, as well as not playing in 2021 after demanding that the Houston Texans, his old team, trade him.
In addition to four-time Pro Bowl wide receiver Amari Cooper, he will have a new weapon this season in Elijah Moore, who has the ability to stretch the field vertically.
Last season, defense was the big bone of contention for Cleveland, but with new pieces on that side of the football, as well as a new defensive coordinator in Jim Schwartz, big improvements could be ahead.
They have brought in defensive tackle Dalvin Tomlinson and pass rusher Za'Darius Smith, giving them a very strong and capable defensive line.
Finishing first in the AFC North is likely unrealistic, given how good and loaded the Cincinnati Bengals are, but perhaps the Browns could finish ahead of the Baltimore Ravens and claim a wild-card playoff spot this winter.
Browns fans have every right to be optimistic about their team right now.