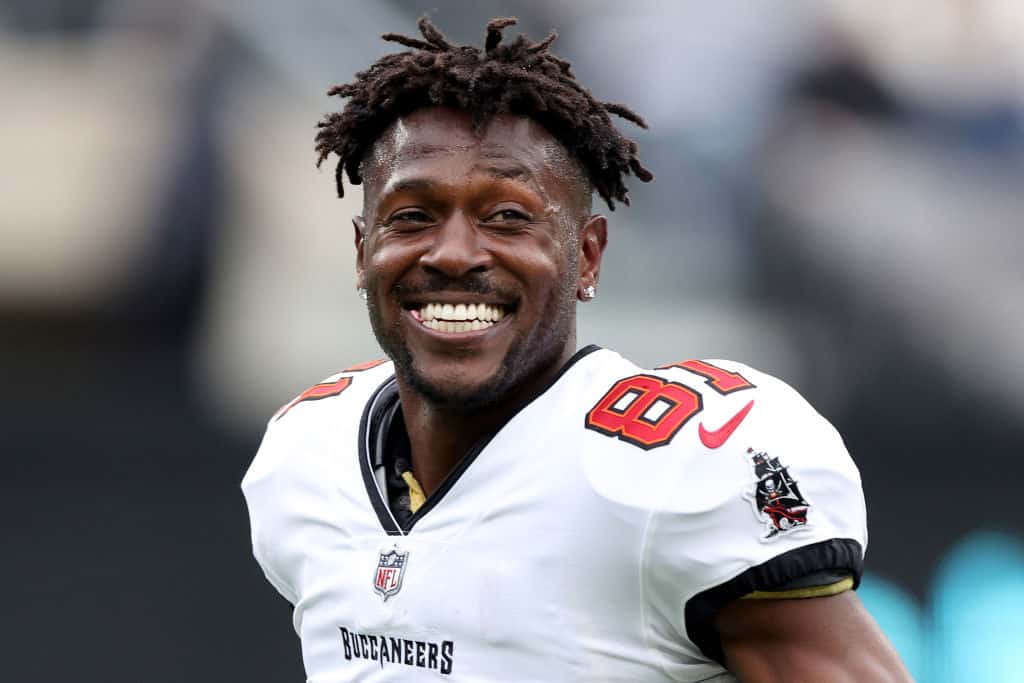 As if yesterday's bombshell news of the Cleveland Browns convincing Deshaun Watson to waive his no-trade clause and join the team in 2022 was not jarring enough, here comes another news nugget that may cause fans to sit down and take a deep breath.
Embattled wide receiver Antonio Brown has expressed interest in joining the Browns.
He has started a social media campaign trying to get the word out to the Browns front office.
Cleveland Antonio Browns

C-A-B

— AB (@AB84) March 18, 2022
He has inserted his first name into the team name and used C-A-B to attract attention.
Live look at @AB84 pic.twitter.com/qEmJERYJsf

— JPA Football  (@jpafootball) March 18, 2022
In another attention-grabbing effort to get on the Browns roster, he says:
"Take the Browns to SuperBowl Not Toilet Bowl."
Brown Does Attract Attention
He is a very talented player, but he does draw attention to himself for the wrong reasons.
His last team was the Tampa Bay Buccaneers, and his public display during a January game with the GOAT Tom Brady as his quarterback was baffling.
Needless to say, that was his last day in a Bucs uniform.
Antonio Brown ran off the field shirtless after showing some frustration on the sidelines.@JenHale504 pic.twitter.com/Jet6ofnNm2

— FOX Sports: NFL (@NFLonFOX) January 2, 2022
Browns Need A WR
The Cleveland Browns need a wide receiver; that is a fact.
Amari Cooper was an excellent addition in a trade with the Dallas Cowboys earlier in the week.
However, Deshaun Watson already brings controversy to this revamped Browns roster.
It is not clear if the Browns are ready to bring on more controversy because Antonio Brown would certainly add to it.
Conclusion
Remember on Friday morning when Browns fans were wondering if Baker Mayfield was going to be the disgruntled 2022 quarterback?
No one saw the Watson trade coming out of nowhere.
This means fans need to be prepared for the unexpected because, in the first week of the official 2022 NFL season, the Browns have delivered plenty of it.
If fans had a choice, most likely they would opt for Jarvis Landry to come back before having Antonio Brown on the roster.