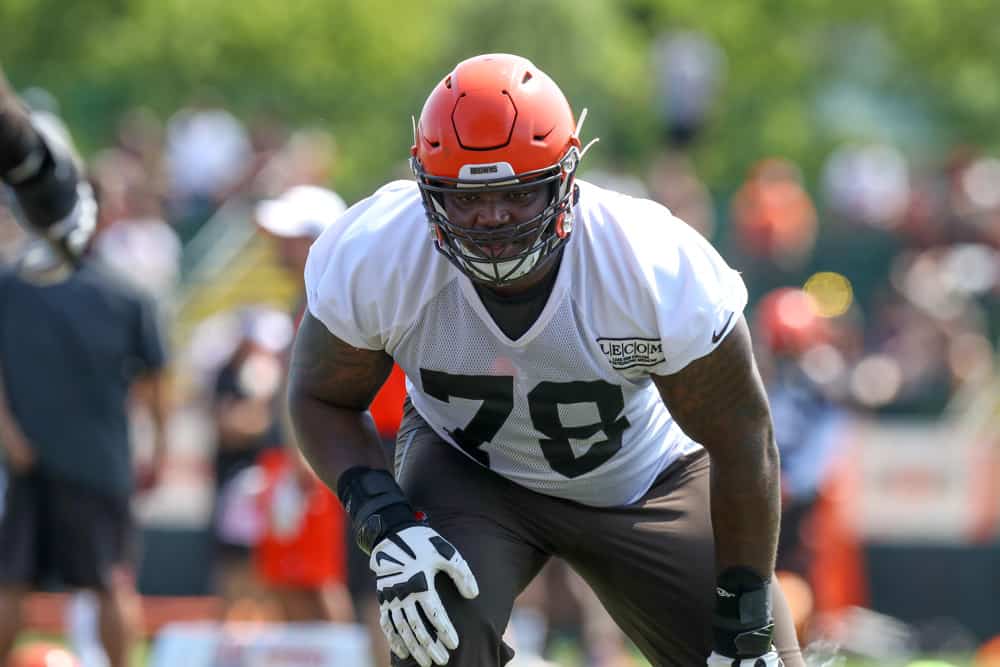 On Wednesday, Cleveland Browns offensive lineman Greg Robinson and former college teammate Quan Bray were caught with 157 pounds of marijuana at a border patrol checkpoint.
Photos have emerged that apparently show the duffle bags along with the vehicle Robinson and Bray were using to transport the marijuana.
Here are the photo's of the duffle bags that was shared by ESPN's Jake Trotter.
Photo via U.S. Customs and Border Protection from the Greg Robinson bust, showing the duffle bags holding 157 pounds of marijuana found in the back of the rented Chevy Tahoe pic.twitter.com/xMTI00ojkt

— Jake Trotter (@Jake_Trotter) February 21, 2020
Browns offensive tackle Greg Robinson alleged to have 157 pounds of marijuana in his rental car. This is what 157 pounds of pot looks like. It has a street value of in between $300,000 and $750,000, depending on quality and location of sale. pic.twitter.com/1CZ4hZHEIr

— Darren Rovell (@darrenrovell) February 20, 2020
Besides the 157 pounds of marijuana, authorities discovered other items as well in the vehicle.
They found 23 mason jars, an electric scale, and a can-sealing machine.
Both Bray and Robinson were both charged with intent to distribute marijuana and are facing up to 20 years in prison if they are convicted.
Former No. 2 pick Greg Robinson and former NFL receiver Quan Bray could face up to 20 years after allegedly being found with approximately 157 pounds of marijuana at a border patrol checkpoint. pic.twitter.com/3DEu5DdI1V

— Bleacher Report (@BleacherReport) February 20, 2020
Robinson was the Rams No. 2 overall pick in the 2014 NFL draft out of Auburn.
He was traded to the Detroit Lions after only 3 seasons.
He then looked to revive his career when the Browns signed him in 2018.
However, the Browns offensive line struggled in 2019 and the Browns reportedly had no interest in resigning him in the offseason.
Greg Robinson will be a free agent next month and the #Browns had no intention of re-signing him anyway, I'm told. One fewer headache in Cleveland. https://t.co/gU6ag4ipax

— Tom Pelissero (@TomPelissero) February 19, 2020
Quan Bray played mostly on special teams with the Indianapolis Colts for 3 seasons.
He was released at the end of the 2017 season and had brief stints with the Houston Texans and Buffalo Bills.
He most recently played for the Montreal Alouettes in the Canadian Football league.
He caught 58 passes for 818 yards and 6 touchdowns in the 2019 season.