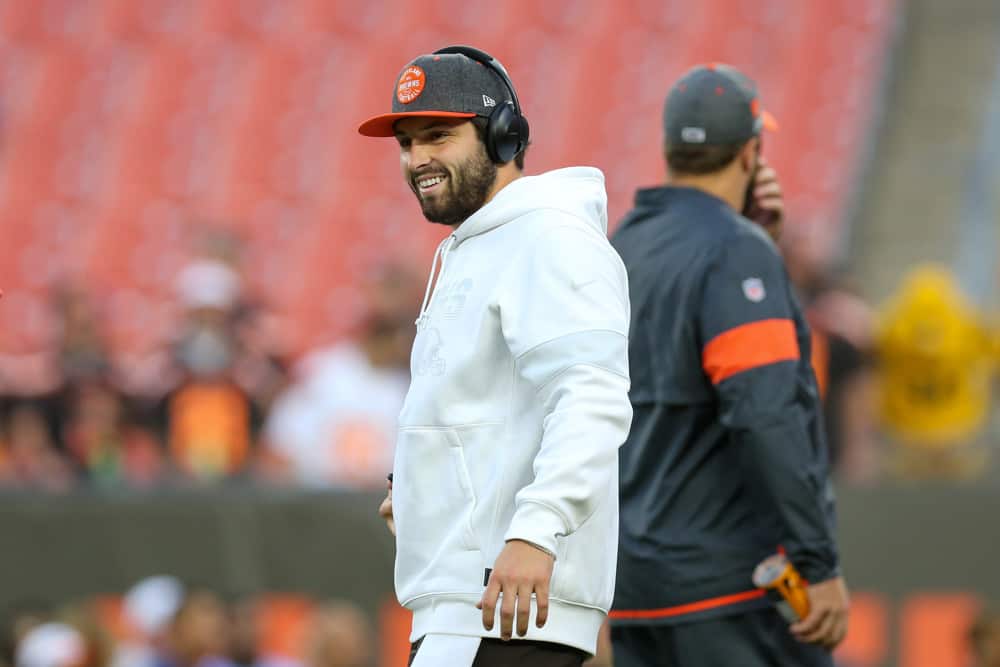 Cleveland Browns quarterback Baker Mayfield and his wife Emily, have pledged to donate up to $50,000 to the Greater Cleveland Food Bank amid concerns about the pandemic.
The Mayfields made the announcement in a video posted to IGTV.
"It's a point for us that we wanna give back, we wanna help out in any way we can," Baker Mayfield said. "And even if you guys can't help out, you know, $1, $5, $10 goes a long way. Whatever you do, we will match that. So, please help out. Wherever you're at, whatever community you're in, anything matters, anything helps. We're all affected by this."
The Browns have also shown their support for the Greater Cleveland Food Bank on Twitter.
"There's so many great people in Cleveland, so many great organizations," Baker Mayfield said. "One that we're familiar with is the Greater Cleveland Food Bank, and they continue to work around the clock and change in this climate of crisis right now and help everybody out that they can."
Because of a donation from an unnamed donor, the food bank initially announced all donations received would be matched up to $100,000. Now, all gifts up to $150,000 will now be matched thanks to the Mayfields' donation,
"What makes our country so great is how we come together and rally during a time of crisis," Emily Mayfield said. "Cleveland has always been the underdog, but we're also known for our hustle and our true grit. So, it's time for us to all rally together, and show everyone how we can come together for our fellow Clevelanders."
Several NFL players have donated towards coronavirus relief efforts, including Kansas City Chiefs quarterback Patrick Mahomes, Chiefs wide receiver Tyreek Hill and Seattle Seahawks quarterback Russell Wilson.
Please consider volunteering or donating to @CleFoodBank to help families in need during this challenging time.

Thank you! | #give10 https://t.co/r3GlWALMCB

— BrownsGiveBack (@BrownsGiveBack) March 13, 2020
Yessir! You can count me in for 15,000 meals for @HarvestersORG.

Let's keep the support going. @15andMahomies and I are committing $100,000 to organizations in KC affected by this crisis. More info on @15andMahomies. https://t.co/UKEhc38oA5

— Patrick Mahomes II (@PatrickMahomes) March 17, 2020
The world needs us ALL. Unprecedented times. @Ciara & I are supporting our community in Seattle by donating 1 million meals with Seattle @FoodLifeLine https://t.co/TMUkkwjDV6 Rally & support your local food bank @FeedingAmerica
Let's all keep the Faith during this difficult time pic.twitter.com/i2oJnQoOgb

— Russell Wilson (@DangeRussWilson) March 18, 2020