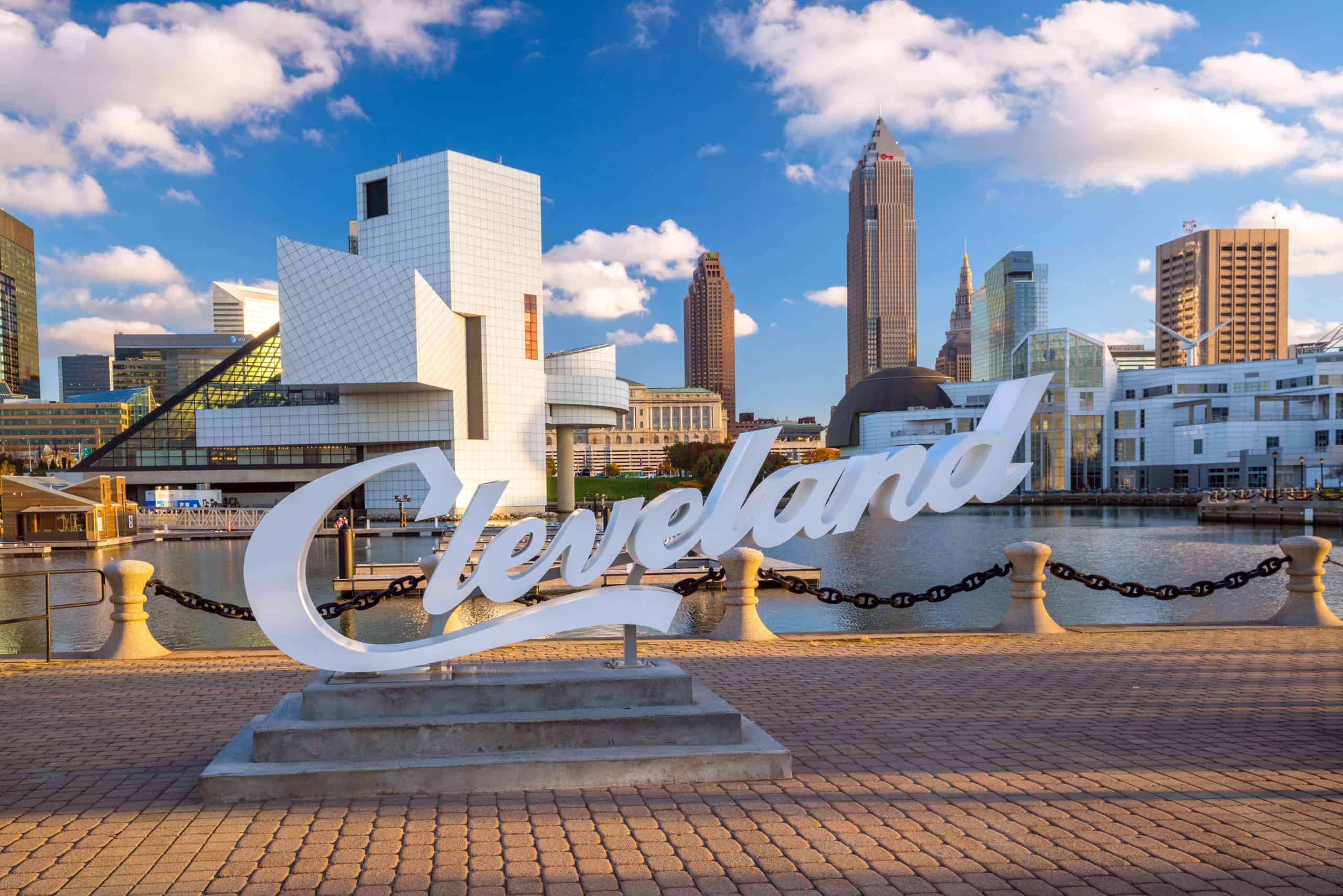 The Cleveland Browns and the city of Cleveland are hosting the 2021 NFL Draft from April 29 through May 1, 2021.
Preparations have been underway for weeks after the NFL announced it would have in person and virtual events highlighted in this year's draft.
The 2020 NFL Draft was 100% virtual due to the COVID-19 pandemic.
Recent news about draft preparations involves the music acts scheduled to perform.
Rock and soul duo Black Pumas, fresh off their 2021 Grammy nomination for Album of the Year for their 2019 self-titled album, will be performing on Saturday, May 1, 2021.
The Black Pumas also performed at various pre and post inauguration events for the Biden-Harris inauguration this year.
Machine Gun Kelly who spent part of his childhood living in Cleveland is slated to perform on May 2 after the final draft pick is announced.
It was previously announced that the Kings of Leon would perform during the opening night of the draft on April 29.
Ohio's own The Sunrise Jones, known for their energetic Beatles cover tunes, will be the house band performing between draft selections the first two days.
Because the backdrop of the draft is the Rock & Roll Hall of Fame, it comes as no surprise that the city is selecting bands with different musical niches to perform during the three-day event.
Other Draft News
Draft war rooms in 2020 were decidedly different than in prior drafts.
Basements, home offices, spouses, kids, and pets were featured.
This year, the teams will decide what is safest and preferred given the ongoing pandemic.
Certainly, the best draft war room award can already be given to the Los Angeles Rams who are renting Malibu beachfront digs for the event.
The @RamsNFL's draft war room this year is an actual Malibu mansion. 😎

GM Les Snead and head coach Sean McVay are drafting from the 9,000 sq. ft. home, and the Rams are also launching a sweepstakes for fans to stay in the house a few weeks after the draft. pic.twitter.com/reGczunKPg

— The Athletic (@TheAthletic) April 19, 2021
The Browns
It is not clear where the Berry/Stefanski team will be setting up its draft war room next week.
Coach Stefanski held a press conference yesterday and said that draft preparations are underway but did not elaborate further.
The Browns have the 26th pick in the first round so presumably several contingencies are being prepared for.
Depending on the day or the mock draft, the Browns' first pick varies.
The only common thread is that defense remains a priority, as it did with free agency.
Tune in to the 2021 NFL Draft from April 29 – May 1, 2021.