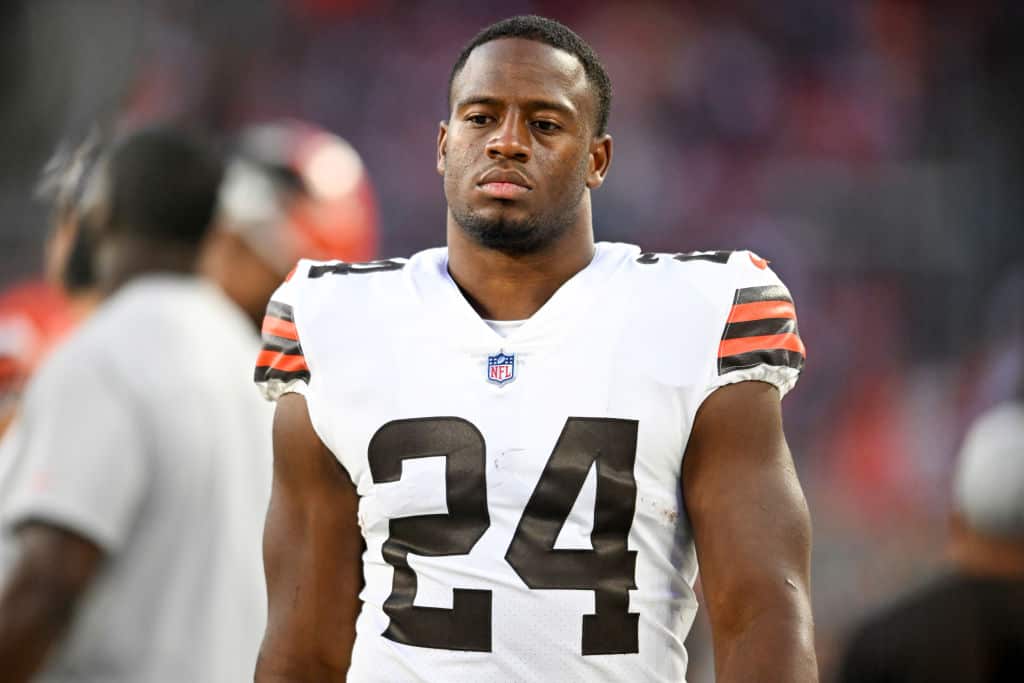 The Cleveland Browns will be without arguably their best offensive player, as Nick Chubb won't be able to take the field again this season.
The Georgia product was carted off the field after suffering a vicious hit from Pittsburgh Steelers safety Minkah Fitzpatrick in Week 2's divisional clash.
That's why former WR Brandon Marshall states that the hit was dirty, as he thought Chubb wasn't going anywhere already before getting hit because he had been contained by two other players, as shared below via YouTube.
More than that, he believes the NFL is a fraternity, and even though the players are competing against each other, there's no need to take the food off of another player's plate.
He thinks that Chubb will now miss out on at least $10 million in his next contract, predicting he's not going to get another big deal because of the tough running back market we've seen lately.
Truth be told, it's hard to envision any team even taking a risk on Chubb on anything more than a one-year deal, especially considering he already suffered a major knee injury during his days in college.
Chubb is obviously one of the best and most talented running backs in the game, which is why he was one of the few players in his position who was getting paid big bucks.
But this could be a career-altering injury.