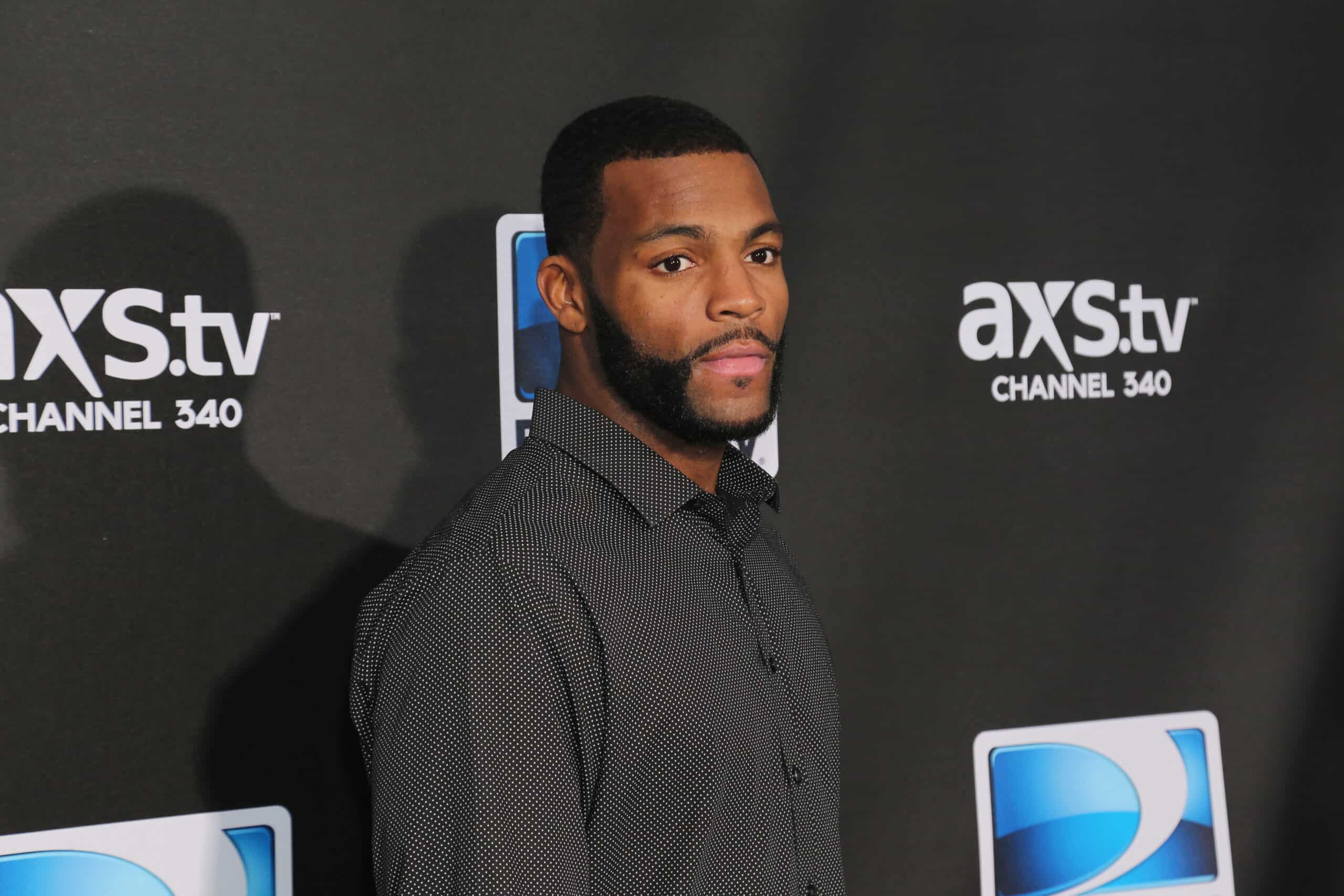 Early Sunday morning, former Cleveland Browns wide receiver Braylon Edwards decided to take a shot at his former team.
The former third overall pick from 2005 took to social media after a borderline unwatchable NBA dunk contest.
Cleveland is the host of the All-Star weekend and the fans came out to support their city.
Sadly, Edwards isn't a fan of Cleveland or apparently the NBA All-Star dunk contest.
What the F$&@" did I just watch with this #NBAAllStar Dunk contest?? I could have won this shit. @NBA and @NFL your all-star weekends are trash. @NHL and @MLB thank you for what you do…..

— Braylon Edwards (@OfficialBraylon) February 20, 2022
The former Pro Bowl receiver could've stopped there, but he didn't.
The 38-year-old decided to drag the city of Cleveland into it, which had nothing to do with the lack of entertainment from the dunk contest.
Taking Shots At Cleveland
Edwards spent parts of five seasons with the Browns after being drafted in 2005.
The organization felt Edwards was a highly-regarded player and took him third overall in the draft.
He struggled throughout most of his career in Cleveland besides the 2007 season.
That year, Edwards finished with 80 receptions, 1,289 receiving yards, and 16 touchdowns with Cleveland.
Unfortunately, his stellar play didn't continue in 2008, but the drops continued to pile up..
Edwards clearly blames Cleveland for his lack of success.
He tried to blame the city of Cleveland for Saturday's dunk contest.
I have to apologize for my earlier tweet about how bad the dunk contest was. It's Cleveland l… what should I have expected???? 🧻🗑🗑

— Braylon Edwards (@OfficialBraylon) February 20, 2022
Obviously, the former wideout is still upset with Cleveland and made it known on social media.
His career never recovered after Cleveland as he bounced around to three different organizations.
He decided to retire after the 2012 season that he split between the New York Jets and Seattle Seahawks.
After taking a shot at Cleveland, Edwards decided to apologize and say that he was joking.
Think I might have struck a nerve..🤣🤣🤣. It's Cleveland it's all jokes and love. Before you get to mad check that record book 🤫. No 🧢

— Braylon Edwards (@OfficialBraylon) February 20, 2022
The city of Cleveland certainly deserved a better dunk contest than what everyone witnessed on Saturday.
Despite that, Edwards saw an opportunity to take a shot at Cleveland and took full advantage.
On Saturday, New York Knicks forward Obi Toppin won the slam dunk contest.
However, he might have a tough time reclaiming his crown next year with Myles Garrett wanting to join.
Y'all can sign me up for next years dunk contest

— Myles Garrett (@Flash_Garrett) February 20, 2022
Garrett showed off his dunking skills earlier in the weekend during the celebrity game.
Honestly, Garrett could've had a legitimate shot at winning Saturday's dunk contest.
Browns fans would certainly love to see Garrett dunk over Edwards at some point.