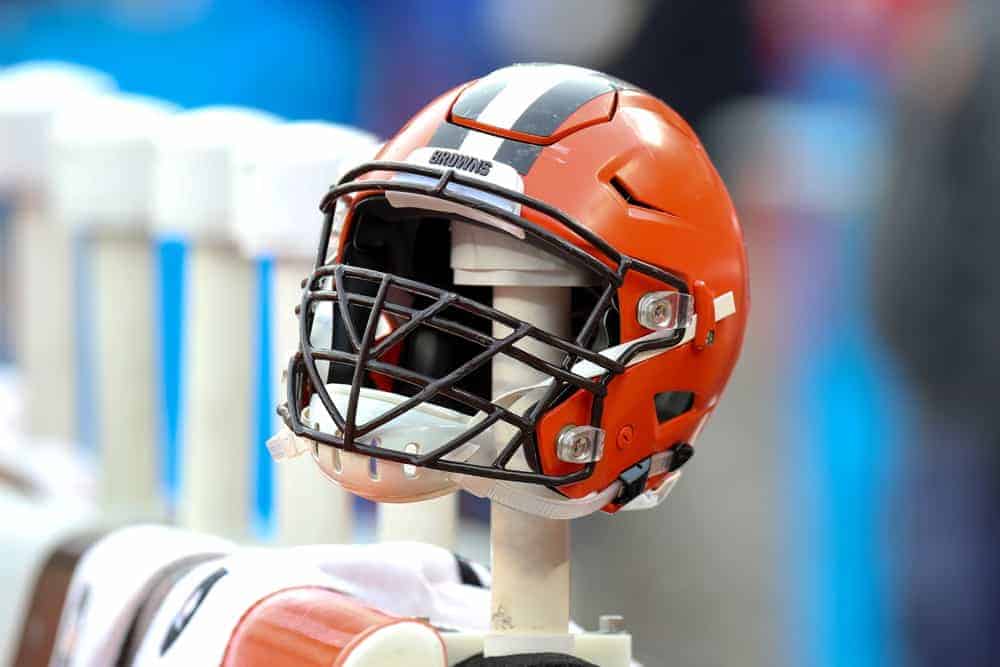 The Cleveland Browns have a huge game coming up against the Baltimore Ravens on Monday night.
Both teams are fighting for playoff position during this Week 14 matchup.
A win over the Ravens would severely hurt Baltimore's chances of making the postseason.
Sadly, the Browns will have to pull off the win without defensive back Denzel Ward or tight end Austin Hooper.
Both players have been ruled out for the Monday night matchup.
However, the Browns will get right guard Wyatt Teller back for this game.
The #Browns have activated Wyatt Teller from the reserve/COVID-19 list.

— Camryn Justice (@camijustice) December 13, 2020
He was placed on the COVID-19 list earlier this week, but was fully expected to play against the Ravens.
Welcome Back Teller
The Browns are certainly excited to have Teller back on the roster for this contest.
Teller is having a breakout season and has been a significant reason for their success on offense.
Sadly, running back Dontrell Hilliard was waived in order to make room for Teller on the active roster.
We've made the following roster moves:

Activated from Reserve/COVID-19:
G Wyatt Teller

Waived:
RB Dontrell Hilliard pic.twitter.com/uJzAExb0zU

— Cleveland Browns (@Browns) December 13, 2020
Teller was on the reserve list, so he technically wasn't counted against the 53-man active roster.
On Saturday, the organization activated wide receiver Marvin Hall, which put them over the roster limit.
In five games, Hilliard had nine rushing attempts for 48 yards and one reception for two yards through the air.
It's a shame that someone had to go, but Hall should be a bigger asset to this offense.
Right now, it's unclear if he'll suit up versus the Ravens, but Hall should get in there soon.
Life Without Hooper
Obviously having Teller back is great for this offense, but losing Hooper does hurt.
On paper, Hooper has been a dud this season, but he's still an impactful player.
Through 10 games, Hooper has 30 receptions, 286 yards, and two touchdowns this season.
Clearly, this was not the result the team wanted when they signed him to a massive deal over the offseason.
The Browns have signed TE Austin Hooper to a 4 year $44 Million contract. pic.twitter.com/nJ3xVhPTxf

— Everything Cleveland (@EverythingCLE_) March 16, 2020
However, Hooper does things on the field that aren't always noticed by everyone.
He's a reliable blocker for Cleveland, especially in the running game.
Hooper is a big red zone target, so his presence alone changes the thinking of the opposing defense.
Luckily, the Browns do have depth with David Njoku and Harrison Bryant at tight end.
While losing Hooper does hurt, the addition of Teller is going to be huge for Monday's contest.
The Browns are looking to improve to 10-3 and crush the Ravens playoff hopes.