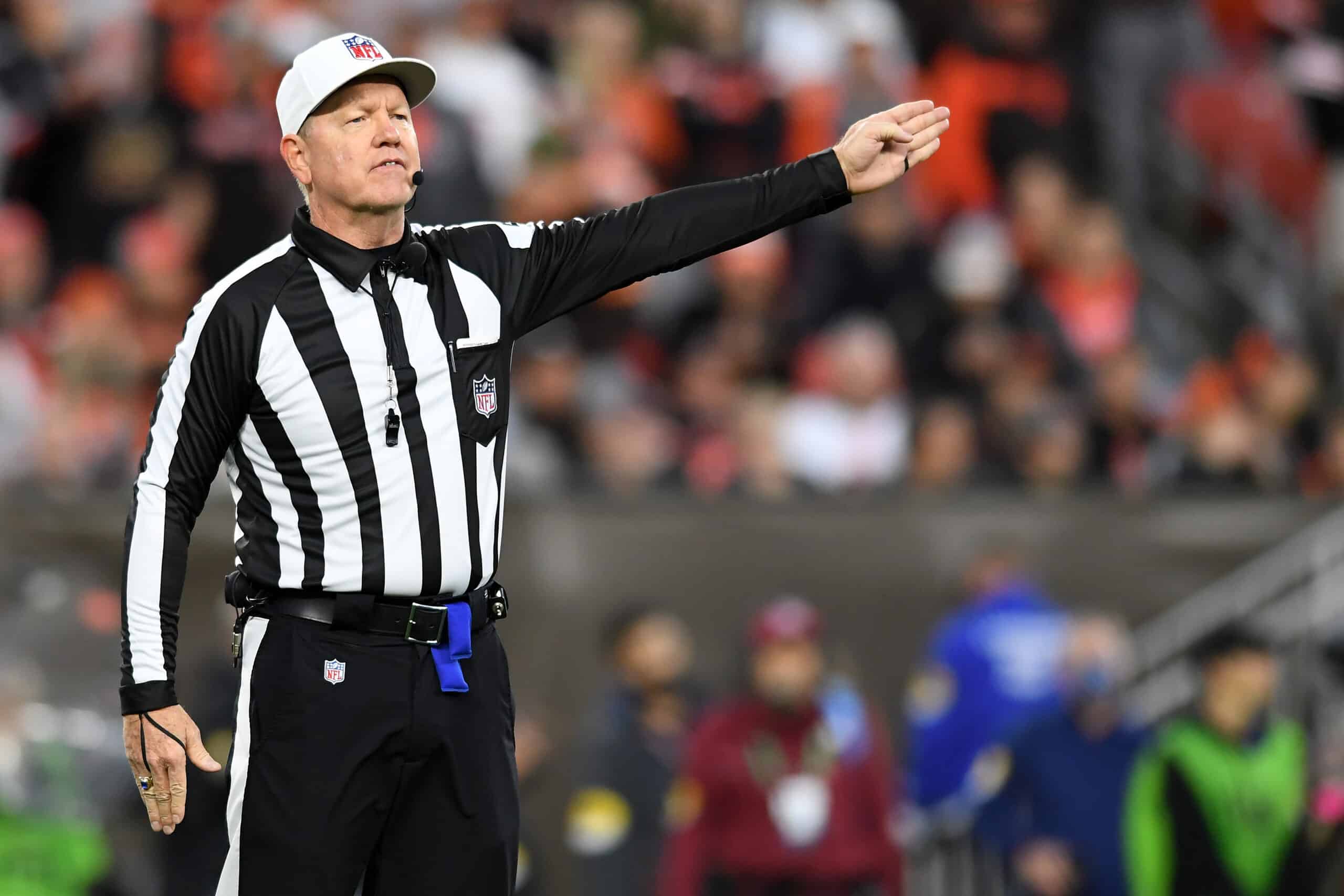 Cleveland Browns fans will not be surprised by this statistic.
After all, officiating (or lack thereof) has been a big problem since January's divisional wildcard loss to the Kansas City Chiefs.
Proof that the NFL is keeping statistics of all measurables in real-time, here are the teams with the most accepted penalties assessed against them through 7 games.
Entering Week 8, here are the top 5 teams with most accepted penalties against this season:

1) #Eagles – 58
2) #Raiders – 53
3) #Texans – 51
4) #Browns – 49
5) #Bucs – 48

Top 5 with fewest:

1) #Rams – 28
2) #Packers – 29
3) #Bengals – 30
4) #Colts – 30
5) #Jaguars – 35

— Dov Kleiman (@NFL_DovKleiman) October 26, 2021
The Browns are fourth in penalties assessed against with 49 through 7 weeks, an average of 7 penalties per game.
The Eagles, Raiders, and Texans top the list.
Perhaps the biggest surprise is that the Tampa Bay Buccaneers are in fifth with 48.
Least penalized are the Rams with 28, an average of 4 per game.
The Packers, Bengals, Colts, and Jaguars round out the least penalized list.
What Does It Mean?
Not all penalties are called incorrectly.
There are penalties just based on formation and timing.
Then, there are the other penalties which are more subject to referee interpretation.
The big ones are pass interference and roughing the passer.
Being one of the top five most penalized means the team has a mixture of discipline and fundamental issues on the basics and officiating discrepancies on the more subjective PI and roughing the passer calls.
What Is PI?
Here is NOT pass interference, according to the referees. #Browns pic.twitter.com/p1zUV7puC5

— Roberto Shenanigans (@Rob_Shenanigans) October 22, 2021
If there is an NFL fan out there that can define this, please let me know.
A casual weekend NFL football watcher (like me) has to be confused about what it is.
Turn the channel to a different game, and nothing that resembled PI in the other game watched is called.
Is it touching the player?
Is it pulling on his jersey?
I don't know.
On top of that, who is the offender?
Is it the offensive player trying to prevent the interception or the defensive player preventing the reception?
What Is Roughing The Passer?
Will Kyler Murray ever recover after this brutal hit that got a roughing the passer penalty? #cardinals #browns pic.twitter.com/VKSokwNhWS

— Browns Rally Possum (@BrownsRally) October 17, 2021
This one is equally baffling.
The Browns were called for roughing the passer on Cardinals' quarterback Kyler Murray, and he was barely touched.
He did not even fall to the ground.
Conclusion
These stats tell only half the story.
If the penalties are discipline, fundamental, and timing related, teams can learn from that.
But if they are subjective calls that change from one officiating crew or one game to another, it is hard to learn from those.