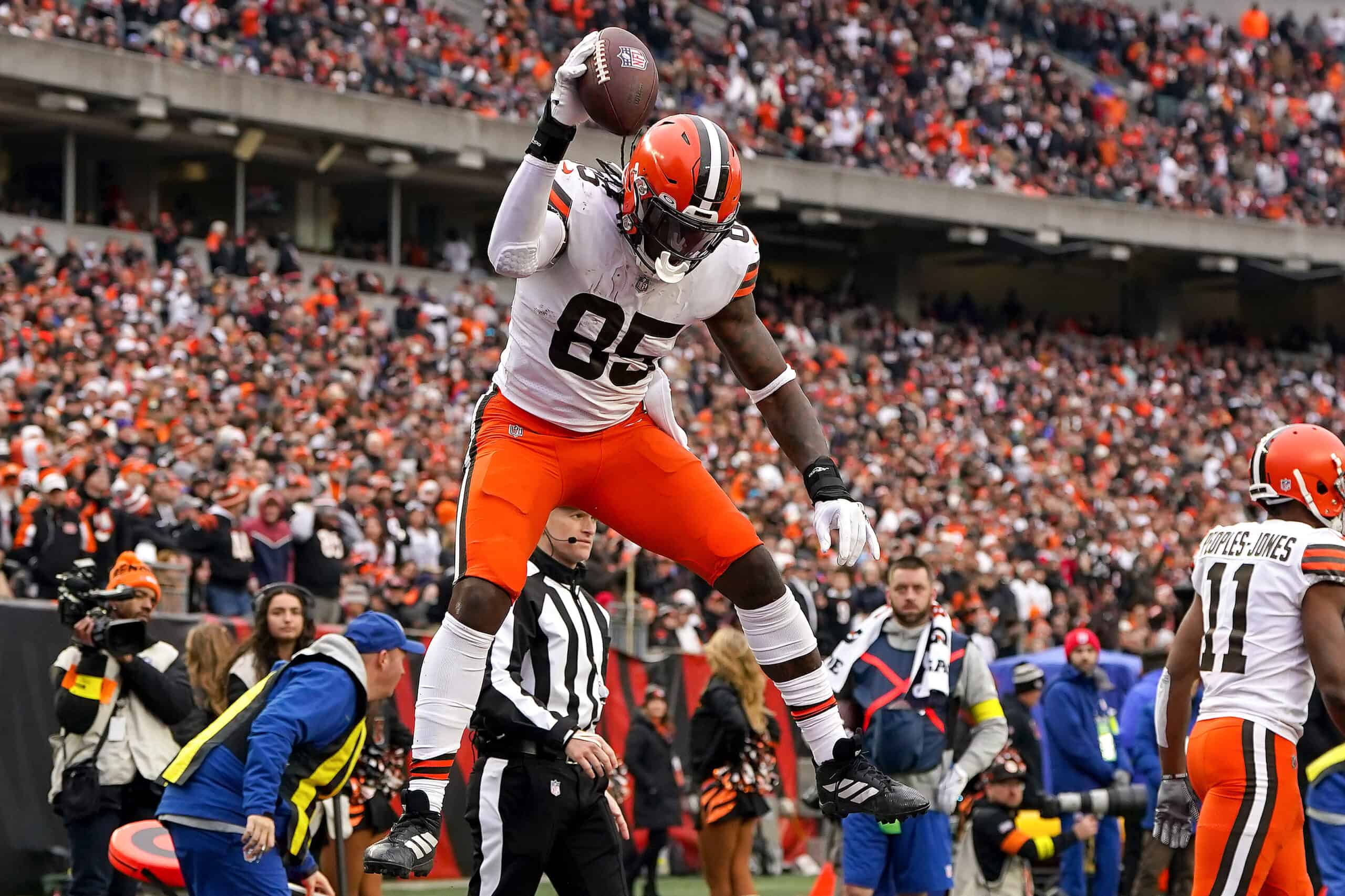 The Cleveland Browns may not have made the playoffs this season.
But, they can hang their hats on the success they had against one of the best teams in the league.
That team is the Cincinnati Bengals, and the Browns have had their number in recent years.
Why is everyone but the Browns so bad against the Bengals?

— Hayden Grove (@H_Grove) January 22, 2023
This season the teams split their season series 1-1, but the Browns have dominated the Bengals in recent meetings.
Since 2018, the Browns are 8-2 against the Bengals and they have inflicted some dominating wins during that time.
Looking at the Bengals, they are one of the two top teams in the AFC.
They won the conference last year and have a chance to do the same this upcoming weekend.
So it bodes well for the Browns that they can compete with them even in a down year.
There does not seem to be a clear reason why the Bengals struggled playing Cleveland.
It seems apparent, at least this season, that they have a much better quarterback and overall team.
But, the Browns find ways to exploit their weaknesses.
Over the last three Browns wins against Cincinnati, they are averaging 176.7 rushing yards per game.
That is the one place the Browns have always had success.
Cleveland has a great rushing attack led by Nick Chubb, and he has played a large role in their success over the years.
It will be interesting to see how Deshaun Watson factors into this matchup next season.
He played against the Bengals in Week 14 and threw for 276 yards with one touchdown and one interception.
But, with a full offseason under his belt, he should be much better next season.
Making the matchups between the Browns and Bengals even more intense for years to come.