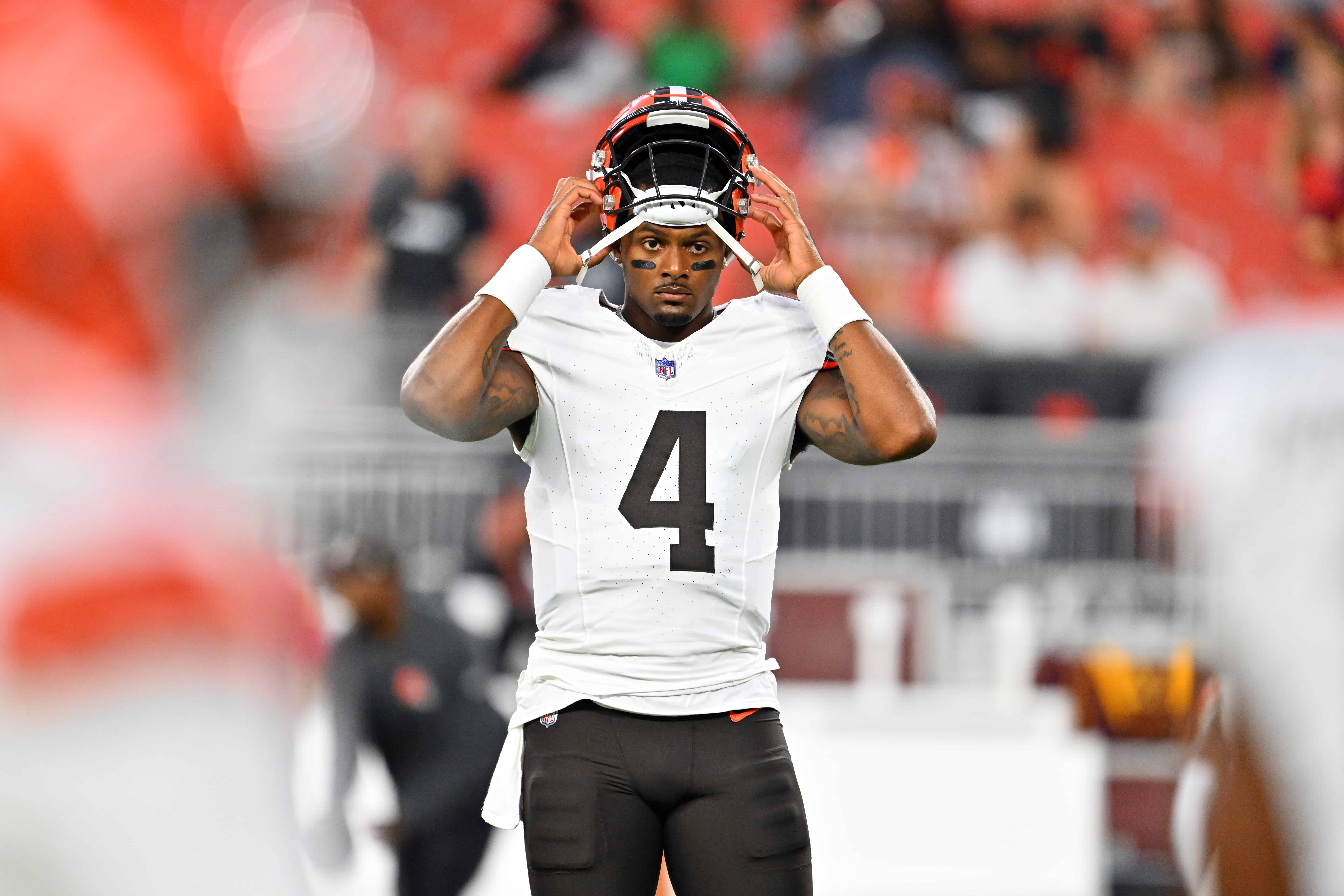 Some of the most diehard fans in the NFL root for the Cleveland Browns.
But the team has disappointed often enough to leave others perpetually pessimistic about their chances.
Colin Cowherd, host of "The Herd with Colin Cowherd," ranks among the latter.
And his latest Browns prediction prompted a pair of Sports 4 CLE analysts to respond:
Cowherd used a football field as a chart to show where he thinks teams are in regard to a Super Bowl.
He put the Browns more than halfway there at the defense's 40-yard line.
Dave Bacon was as upset with the teams Cowherd put ahead of the Browns as he was about the distance.
And his broadcast partner, Casey Kinnamon, did his best but couldn't quite justify Cowherd's take.
Kevin Stefanski might take Baker Mayfield's role as Cowherd's favorite Browns target.
Cowherd pointed out that Cleveland has the worst record in the AFC North since Stefanski took over.
His contention that the team has good players who have yet to show how good a team they can be might be fair.
#Browns Deshaun Watson says he has the 'keys' for the offense in 2023. 🍿

🔗👇👇 pic.twitter.com/Rc4z7dwaKf

— Brandon Little (@BrandonLittleBL) August 23, 2023
But Bacon counters with Cleveland's recent run of bad luck at the quarterback position.
And he believes a healthy Deshaun Watson is enough to put Cleveland much closer to the end zone (Super Bowl).
Kinnamon argues it might be fair to put the rest of the AFC North ahead of Cleveland, if not closer to the Browns.
Both of the analysts concede that the entire division could battle for playoff spots.