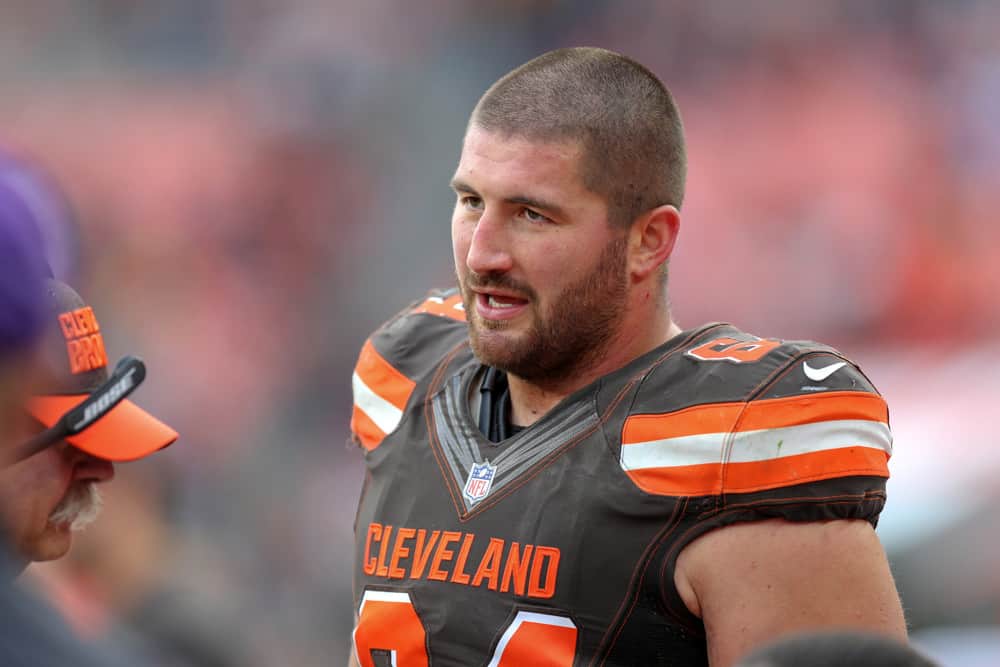 Football is finally back and the Cleveland Browns will kick off their season against the Baltimore Ravens on Sunday.
Cleveland revamped both their secondary and their offensive line during the offseason.
On paper, the team looks much better than they did a season ago.
However, there were some injuries during training camp that could linger into the regular season.
Starting center JC Tretter is currently listed as questionable for Sunday's Week 1 contest.
Browns C JC Tretter says his injured knee "is feeling good." Doesn't rule out playing Sunday in Baltimore.

— Jake Trotter (@Jake_Trotter) September 9, 2020
Tretter was able to return to practice earlier this week, but has been limited.
It's worth noting that Tretter has not missed a game since joining with the Browns in 2017.
Other Injury News
Recently acquired defensive back M.J. Stewart is questionable for Sunday with a hamstring issue.
He has been practicing since Monday, but was limited throughout the week.
Stewart normally wouldn't have a big role, but the Browns could use him with their secondary being heavily banged up.
The Browns will be without Greedy Williams and Kevin Johnson for Sunday's contest.
That is a big blow to their secondary since Cleveland doesn't have a lot of healthy depth left at the position.
Linebacker Mack Wilson and offensive tackle Chris Hubbard will join them on the sideline for Week 1.
This is obviously not the way Cleveland wanted to begin the season.
However, every team deals with injuries, so the Browns will have to battle through it.
Denzel Ward and Terrance Mitchell are going to be asked to do quite a lot in the secondary on Sunday.
There probably won't be much help behind them, so hopefully both of them can stay on the field.
Will Tretter Play?
As mentioned before, Tretter has not missed a game since joining the Browns.
He has played through injuries before, so he's going to do everything in his power to be on the field Sunday.
However, he did have an offseason knee procedure, so the Browns might be careful with him.
Rookie center Nick Harris would be asked to make the start if Tretter is unable to play.
Harris impressed the coaching staff during camp, but obviously the Browns would much rather have Tretter out there.
Cleveland will already be shorthanded on defense, so it would be nice to see them have a healthy offense.
The Browns are likely going to wait until closer to game time before making a final decision.
Hopefully, the lack of depth at defensive back doesn't come back to bite Cleveland on Sunday.