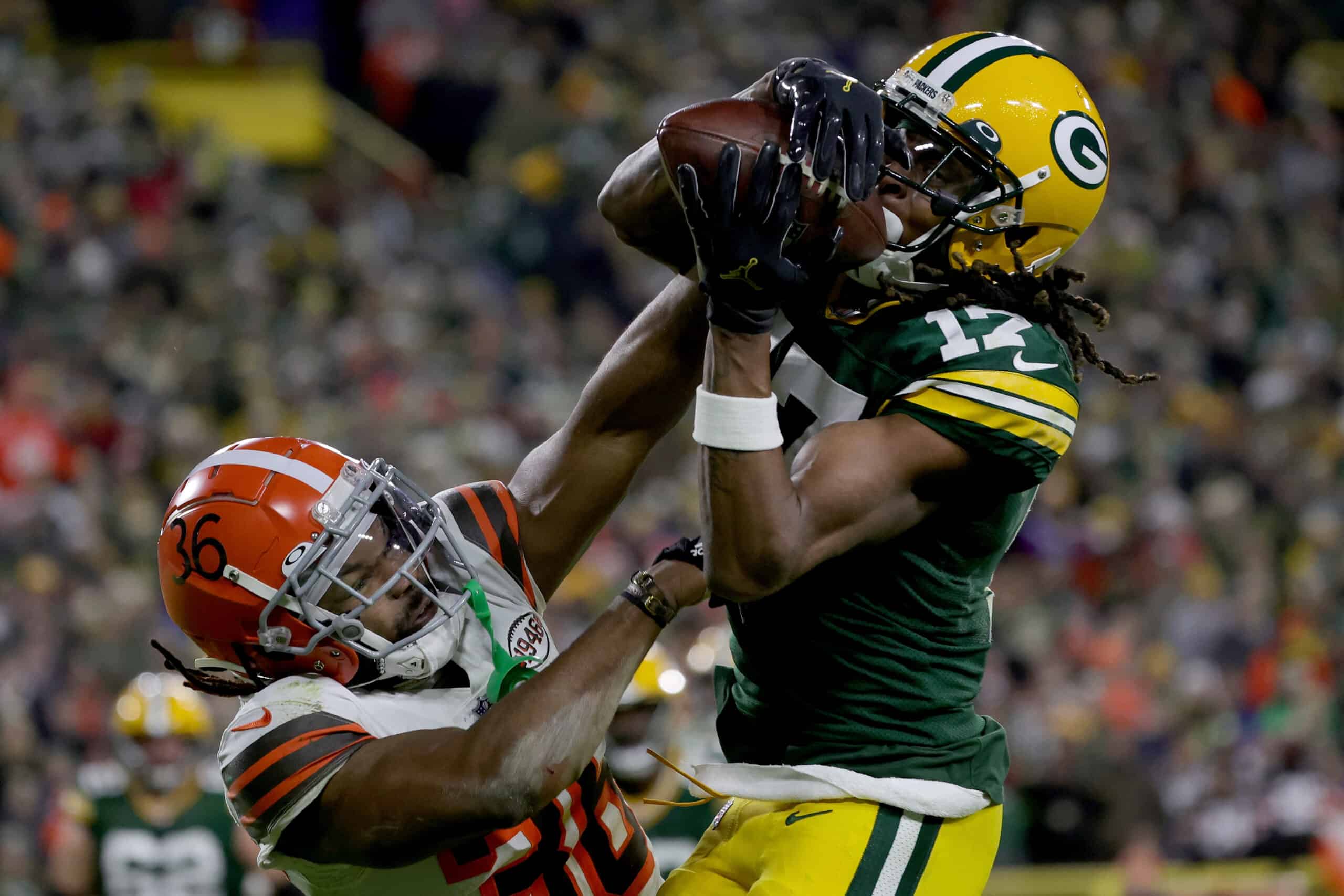 It seems that many families scheduled their Christmas festivities around the Week 16 blockbuster game between the Green Bay Packers and the Cleveland Browns.
Christmas Day 🤝 Gameday #CLEvsGB | #Browns pic.twitter.com/JQskIxtjjO

— Cleveland Browns (@Browns) December 25, 2021
The game, airing at 4:30 PM EST on Saturday, December 25, drew 28.6 million viewers across the three media platforms airing it, NFL Network, FOX, and Amazon Prime.
In the final linear TV installment of Thursday Night Football, which moves to Amazon Prime in 2022, Fox/NFL Net absolutely destroyed the all-time ratings record for the package, averaging 28.6M viewers on Christmas. Fox's portion was 25.3M. Most-watched Xmas bcast of 21st century

— Anthony Crupi (@crupicrupicrupi) December 29, 2021
FOX had the lion's share of the viewership with 25.3 million of the 28.6 million viewers.
These numbers represent a 40% increase in viewership over the 2020 Christmas game between the Minnesota Vikings and the New Orleans Saints.
There are many reasons for this increased fan interest including:
1. An Interesting Interconference Game
The Browns Vs. the Packers was an interconference game that occurs much less frequently than a conference matchup between the Vikings and Saints.
In comparison, the Browns and Packers have met 21 times while the Vikings and Saints played 36 times.
2. Aaron Rodgers Was Set To Break Franchise Record
"Great day to do something special."@AaronRodgers12 was determined to make @Packers history 🔥 pic.twitter.com/r5uJ3ntkDu

— NFL Films (@NFLFilms) December 28, 2021
Packers quarterback Aaron Rodgers needed one touchdown to eclipse his predecessor Brett Favre for the Packers franchise touchdown record.
Fans knew that was definitely going to happen during the game and tuned in to see it.
Rodgers has also been an interesting person garnering big headlines since January's Packers loss to the Tampa Bay Buccaneers in the NFC Championship.
He is a ratings draw with or without the record.
3. The Game Had Playoff Implications
It did not hurt that the Packers hold the top seed in the NFC playoff picture, and the Browns are fighting for their lives to grab an AFC playoff spot.
That storyline pitting potential playoff teams against each other definitely boosted ratings.
The fact that the score of the game was so close kept fans tuned in also.
No one really knew until the end of the game if the Browns would be able to pull off the improbable upset.
In related NFL ratings news, fans need to prepare for a big change to their weekly staple of Thursday Night Football in 2022.
Thursday Night Football On Network Television Is Done
🚨2021 Thursday Night Football Viewership🚨

*16.4 million avg viewers (TV+Digital) for 2021 tri-cast — highest season avg in history of @NFLonFOX @nflnetwork @PrimeVideo package

*Highest TNF season avg since 2015

*Up +16% vs. 2020 TNF

Release: https://t.co/8kbcN1XIqE pic.twitter.com/Yf7bxt4z0n

— NFL Media (@NFLMedia) December 30, 2021
Talk about going out with a bang, the TNF weekly tri-casts with NFL Network, FOX, and Amazon Prime have now officially come to an end.
The 2021 average viewership of these games was 16.4 million; that is the highest since 2015 when the NFL Network and CBS generated 17.7 million.
Thursday Night Football will move to Amazon Prime Video in 2022, a year earlier than originally announced, per the NFL. That means 2021 will be the last season of TNF on FOX.

— Kevin Seifert (@SeifertESPN) May 3, 2021
Originally, the plan was to move TNF exclusively to Amazon Prime beginning in the 2023 season; however, the date has been moved up to 2022.
Next year, these games will only be streamed on Amazon Prime or shown in the local markets of the teams playing.
Amazon is expected to stream a TNF lineup containing 1 preseason game and 15 regular season games.
The notable exceptions will go to NBC who will get the Week 1 kickoff game which always falls on a Thursday and one Thanksgiving game.
It remains to be seen if fans who traditionally watch the NFL via network television will feel compelled to purchase/use streaming media to watch one game each week.
The NFL and Amazon clearly expect success as their 11 year TNF deal runs through 2032.