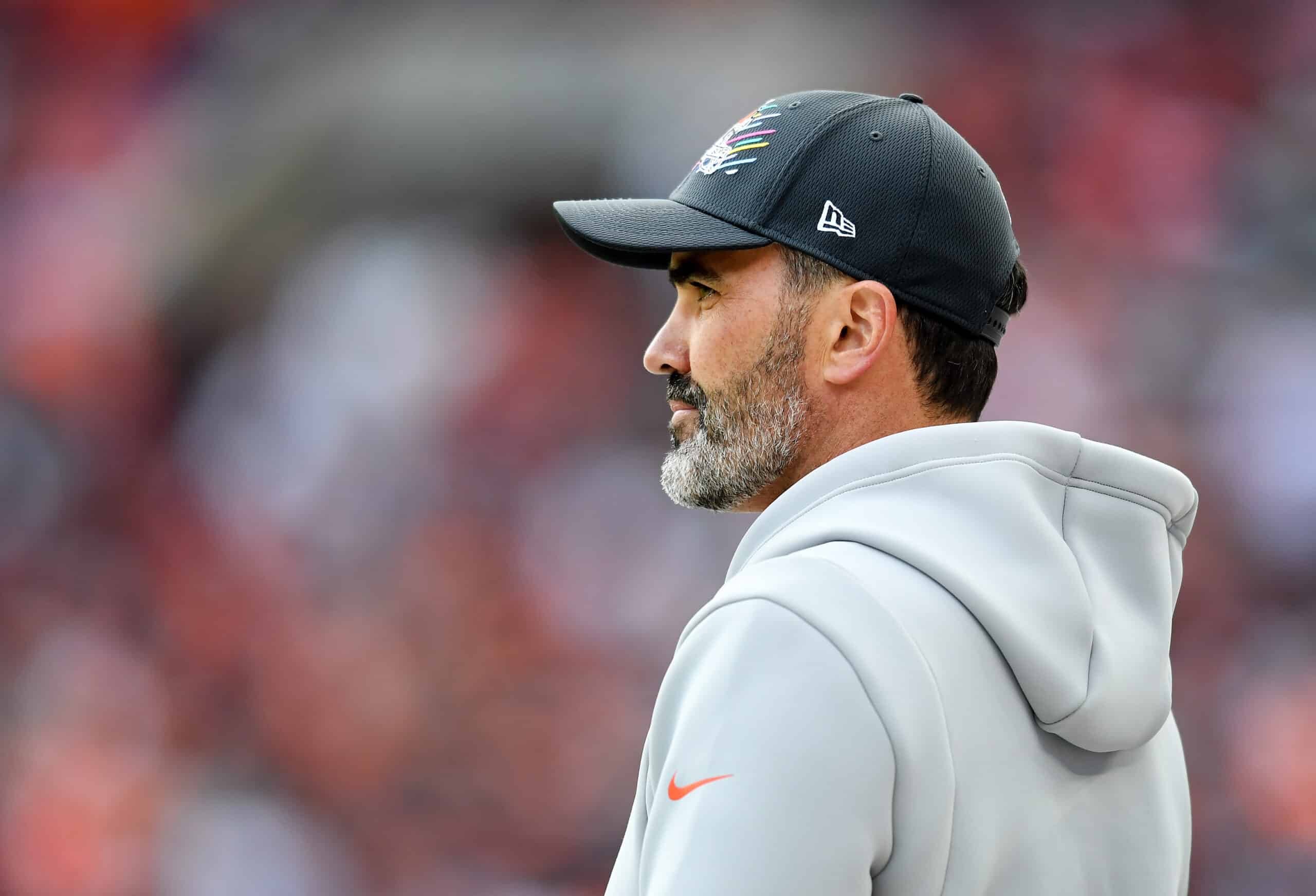 Baker Mayfield was reportedly the subject of death threats after the Cleveland Browns' Week 16 loss.
His wife, Emily, posted her dismay at negative fans posting death threats and lies about her husband.
She did not emphasize nor lead with the death threat, which might indicate the family wasn't taking it seriously.
And head coach Kevin Stefanski's response indicates the same.
#Browns Kevin Stefanski is aware that Emily Mayfield posted that Baker received death threats via social media. They'll address it if deemed necessary pic.twitter.com/JZz2xSMDBl

— Mary Kay Cabot (@MaryKayCabot) December 30, 2021
Stefanski alluded that the situation has not risen to a point where the team has to provide any help to Mayfield.
"If it rises to the level of that," said the coach, "certainly we can help address those type of things. But short of that- just in general, not specific to that (recent threat against Mayfield), but in general, it's a lot of noise out there."
Social media threw their support behind Mayfield for the most part, condemning the notion of threats to players.
There was a relative handful who claimed disbelief and asked why Emily did not post the actual threats.
But real or not, serious or not, the issue is front and center in Browns' social media this week.
Not As Uncommon As Fans Might Think 
Threats against NFL players are not as uncommon as one might think.
Mayfield is not the first player this season to publicize such an incident on social media.
Back in October, the Colts' Julian Blackmon tweeted about threats he received after a tough loss to the Ravens.
Blackmon, who had a great game overall, said he chose to pray for the people who take the game so seriously.
Baker Mayfield's wife, Emily, revealed on her Instagram story that the Browns quarterback has received death threats.

— FanSided (@FanSided) December 29, 2021
And last year, Aaron Rodgers tweeted support for wide receiver Marquez Valdez-Scantling in the face of death threats.
Van Scantling had a late fumble that potentially cost the Packers a victory.
But the vast majority of death threats are not shared publicly by the players or staff who receive them.
Most of the incidences we hear about are revealed incidentally in the months or years that follow.
And we rarely see the actual threat on social media.
How Do We Know If It Is A Serious Threat? 
There is no way to know initially if a threat is serious or not, but there are trends and things to lend a clue.
Leagues like the NFL try to curb alcohol use at games, but they can't limit consumption outside the stadiums.
And alcohol-fueled rage is a factor in many threatening or otherwise non-sensical social media posts.
Many times, a simple direct message to the poster results in an embarrassing and humble mea culpa and apology.
#Browns coach Kevin Stefanski said QB Baker Mayfield has been accountable to the team, he is the leader of this team and he's a fighter

— Nate Ulrich (@ByNateUlrich) December 30, 2021
But messages with specific plans or details pique the curiosity of NFL security and threat analysts.
Some emotionally-challenged folks don't need much of a trigger to experience a breakdown.
Gamblers making bad bets, perceived slights or attacks on a favorite player, or unpopular decisions can prompt ill will.
That is why the NFL wants players to forward all threats, no matter how innocent they seem.
And it's another thing to consider when lashing out at players on any team.