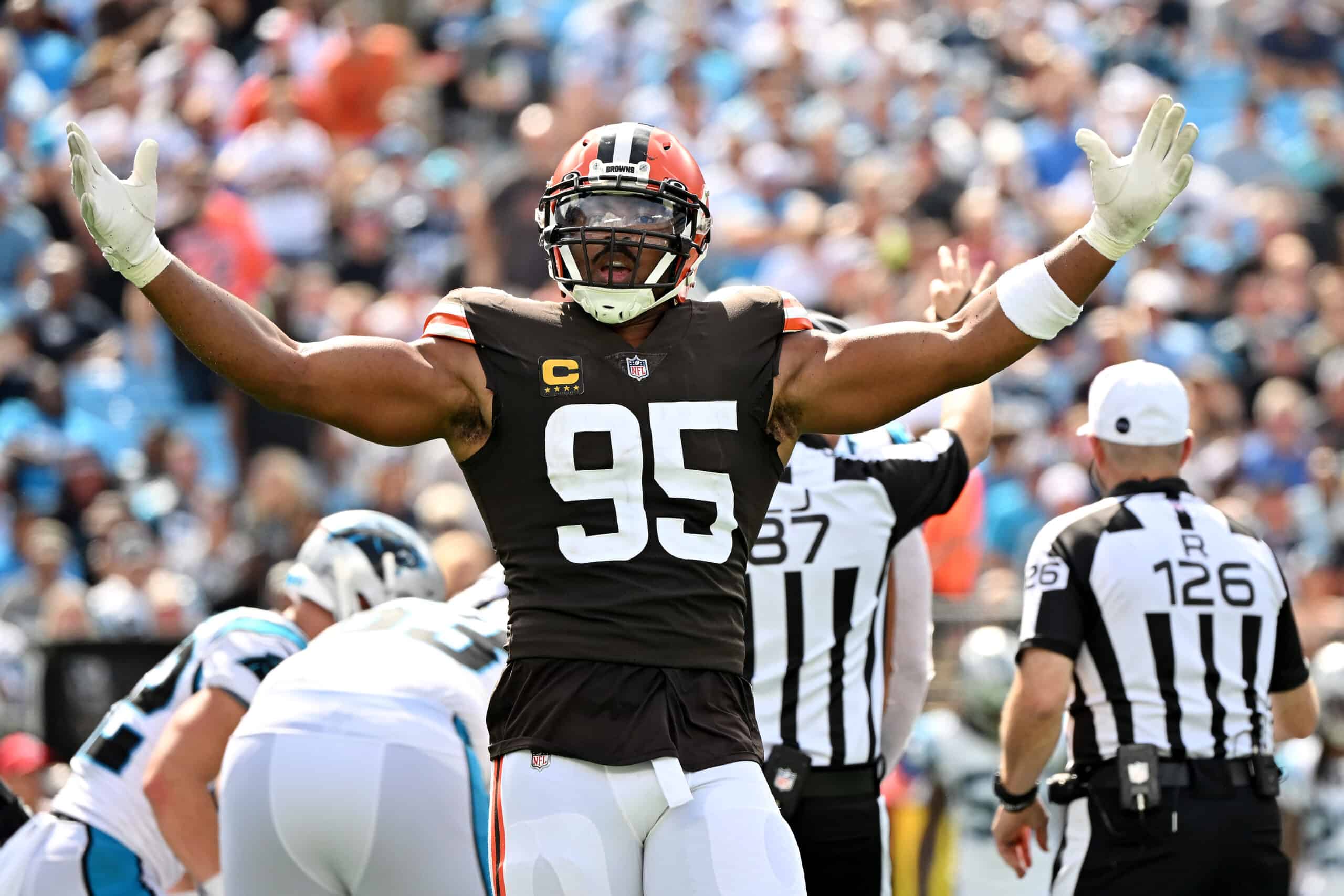 This weekend kicks off the 2023 NFL season, and hope springs eternal all across the land.
That includes The Land, as Cleveland Browns fans hope to witness the beginning of a new era.
Deshaun Watson believes he found the game speed and skillset that escaped him last year.
And he can start exorcising demons by breaking a 19-year streak with a win against the Cincinnati Bengals.
A #Browns win on Sunday would be the first time Cleveland beat an AFC North opponent in the season opener since 2004 when the team beat the Baltimore Ravens.

— Brad Stainbrook (@StainbrookNFL) September 6, 2023
OBR's Brad Stainbrook reminded fans that the Browns have not won an opener against a division rival since 2004.
They've had seven shots at it since then, posting an 0-6-1 record against the AFC North.
Cleveland's 2004 victory over the Baltimore Ravens also marks the last time they won a season opener at home.
Their 2018 tie against the Steelers is the closest they've come in 11 tries.
Watson is the first true franchise-level quarterback the Browns have had since 1999.
But his shaky return last year left some fans unconvinced about the future.
For his part, Andrew Berry pushed all his chips to the middle for the 2023 season.
After winning Watson's services with a fully guaranteed mega-deal, Berry didn't slow down.
𝟒 days until things start heating up 🔥@deshaunwatson | #DawgPound pic.twitter.com/WTFbdx7aNU

— Cleveland Browns (@Browns) September 6, 2023
He brought in new minds to run the defense and special teams, and added receiving weapons and a pass rush.
While he continues to position the Browns to add more help in 2024, make no mistake about it: Berry, head coach Kevin Stefanski, and maybe even Paul DePodesta won't survive another losing season.
And that's one more storyline Watson can start to erase with a good win on Sunday.