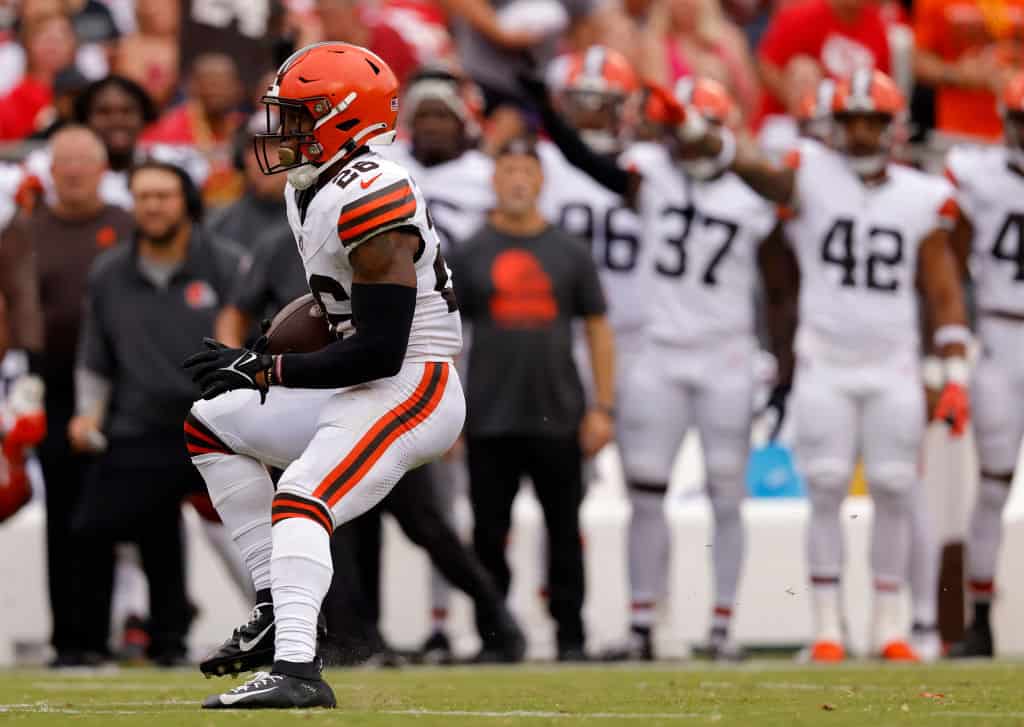 P.J. Walker completed fewer than half of his passes and went a second week without a touchdown.
Other than Jerome Ford's 69-yard touchdown scamper, the Cleveland Browns averaged just 2.5 yards per rush.
Their vaunted defense gave up 38 points and 456 yards to an offense led by a backup quarterback.
But the Browns managed to pull out a victory, something veteran safety Rodney McLeod appreciates.
It's hard to win in this league. Every week presents a different challenge. I am proud of the resilience we demonstrated today. Whatever it takes mentality!! 1-0 Keep stacking!! #DawgPound

— Rodney McLeod (@Rodney_McLeod4) October 22, 2023
McLeod posted on social media that he is proud of his team's resilience and "whatever it takes" mentality.
Good teams win all types of games and cover for a player or a unit having an off day.
And good players or units can fight through a bad day and still come through in the end.
Cleveland did just that, coming up big, or at least doing what it needed to do when it mattered most.
Kicker Dustin Hopkins made a great argument for his second consecutive Player of the Week award.
He kicked four field goals, including a career-best kick of 58 yards and a pair of 54-yarders.
But Myles Garrett put in a bid for Defensive Player of the Week as well.
Garrett forced two fumbles that led to touchdowns, blocked a field goal, made two sacks, nine tackles, and blocked a pass.
did whatever it took@Kareemhunt7 | #DawgPound pic.twitter.com/DrMQ616Tzi

— Cleveland Browns (@Browns) October 22, 2023
Walker missed three chances to throw a touchdown before Kareem Hunt ran the ball in for the winning score.
But he also hit a 30-yard pass on a 3rd-and-10, along with a big 17-yarder to get into the red zone.
Many players had moments, including backup players like Tony Fields and Jordan Elliott.
All showed the resilience McLeod spoke about in his post and moved the Browns to 4-2.