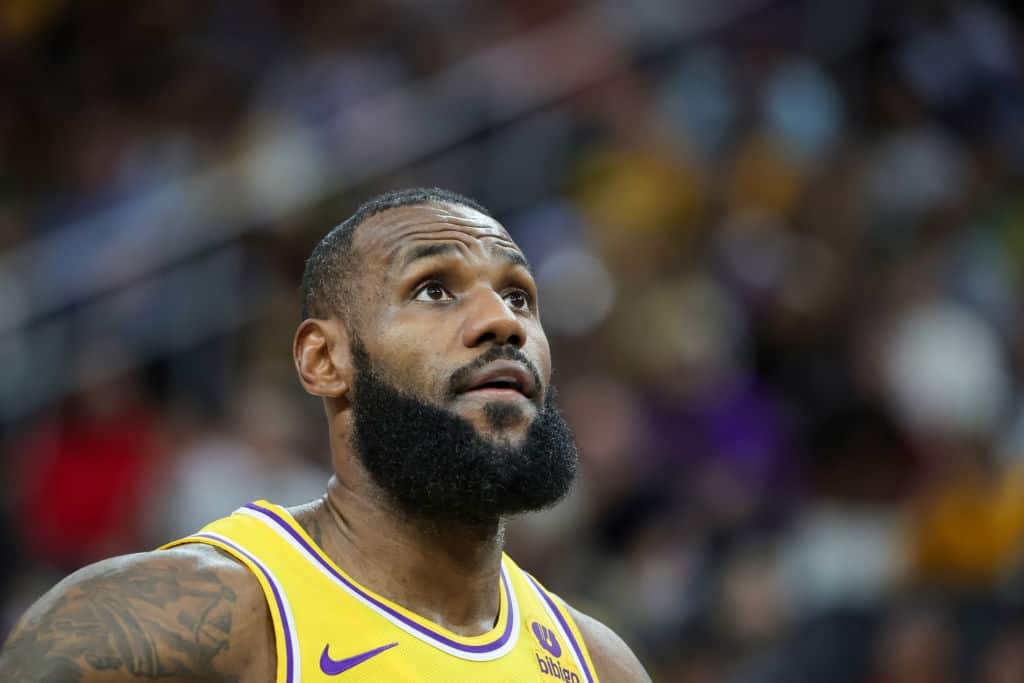 One could argue that outside of Ted Mosby from "How I Met Your Mother," LeBron James is the most famous Cleveland Browns fan.
He wasn't always a fan, though, as he admittedly grew up rooting for the Dallas Cowboys before changing teams because of Jerry Jones' stance on players kneeling.
The King recently claimed his fandom for the Browns, and he's been quite active on Twitter during game days.
A bona fide football fan and former standout prospect, James took to Twitter to celebrate the Browns' huge road win over the Indianapolis Colts.
— LeBron James (@KingJames) October 22, 2023
Big W on the road! #Browns

— LeBron James (@KingJames) October 22, 2023
LeBron is the most outstanding athlete to ever come out of Ohio, and he inspired youth all over the state by finally fulfilling his promise of delivering an NBA championship to the city of Cleveland.
His stints with the Cleveland Cavaliers made him the greatest player in franchise history, going from hero to villain to hero again.
Notably, the Browns have also struggled historically, up to the point where James, who was born and raised in Akron, didn't even root for the team.
But if LeBron managed to make what most people thought was impossible and put the Cavaliers on the map as perennial contenders, who's to say Deshaun Watson and Myles Garrett cannot do the same for this team?
The offense is still a work in progress and needs plenty of adjustments, but with this defense and a somewhat favorable schedule, this Browns team has everything in its power to make LeBron and the entire city of Cleveland very proud this season.