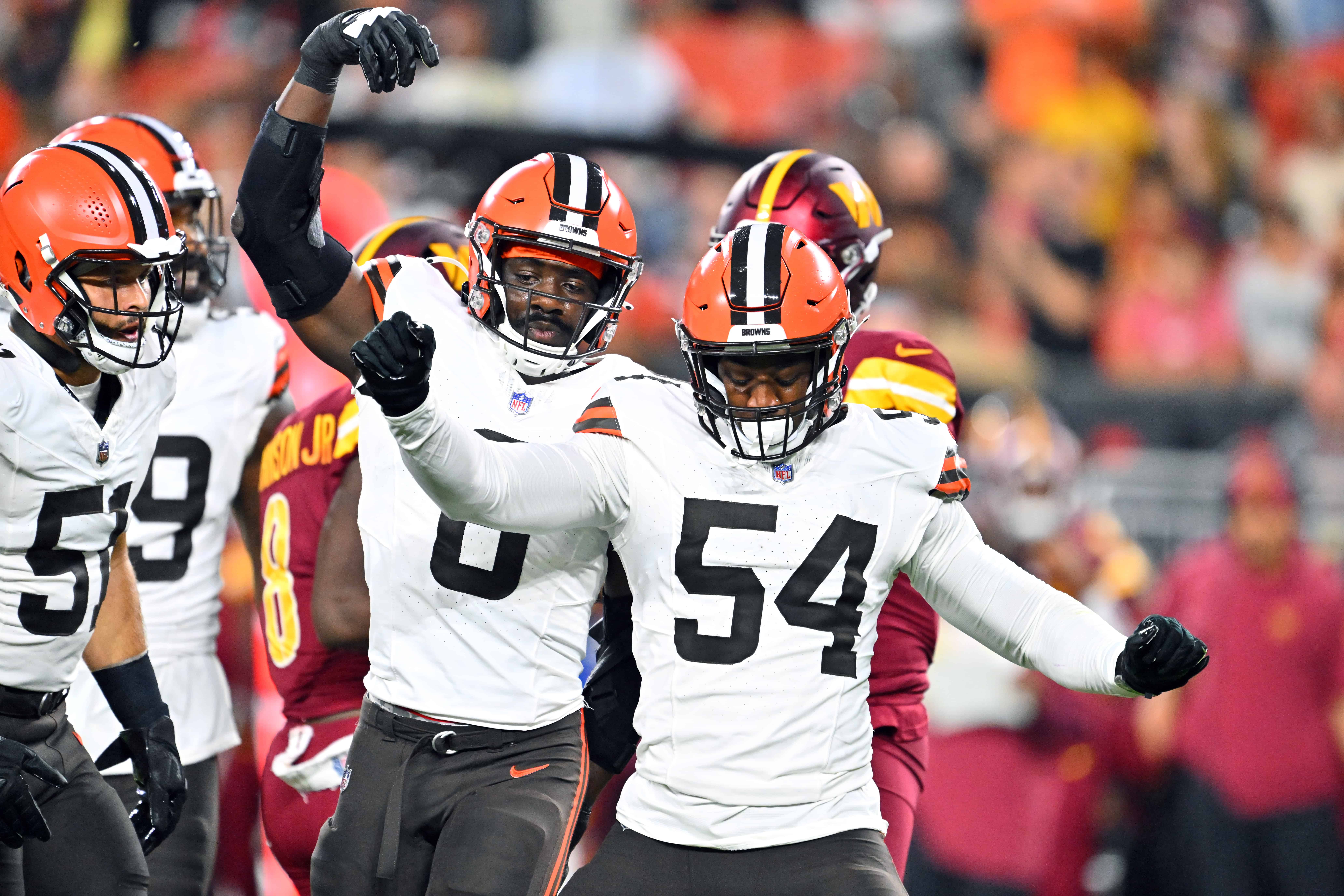 There's a saying that goes, "If you want to be a winner, hang around with winners."
That's what the Cleveland Browns will do on Monday and Tuesday as they compete in joint practices with the Philadelphia Eagles.
In 2022, the Eagles were the champions of the NFC before losing to Patrick Mahomes and the Kansas City Chiefs in Super Bowl LVII.
Meanwhile, Cleveland struggled all year and ended '22 with a 7-10 record.
For their part, the Browns' defense is ready to test themselves against a really good Philly team.
"Too big of a deal?" Ogbo Okoronkwo said on Friday. "Every day is an opportunity to get better, especially when the competition was just in the Super Bowl. So I'm definitely excited. I'm not going to downplay it and act like I'm not excited to play a team that was in the Super Bowl. That's our goal this year."
Okoronkwo enters his first season as a Brown after playing with the Houston Texans last year, starting eight games, and tallying 44 tackles and five sacks.
Both teams also met in the preseason for joint practices in 2022 and the Eagles got the better of Cleveland.
#Eagles begin joint practices with the Cleveland Browns tomorrow

Hurts and Sirianni have a 6-1 record in joint practices

2021: 4-0
2022: 2-1

Went 2-0 against the Browns last year in Cleveland

— Eliot Shorr-Parks (@EliotShorrParks) August 13, 2023
Philadelphia currently boasts an offensive line that includes Lane Johnson, Jason Kelce, and Landon Dickerson.
The Eagles are PFF's #1 ranked Offensive Line heading into the 2023 season. pic.twitter.com/pY6B02c8r4

— Word On The Birds (@WordOnTheBirds) June 13, 2023
All three players have been to the Pro Bowl.
"They got a great O-line, don't you agree?" fellow Browns newcomer Za'Darius Smith said. "So I feel like, man, to go against them guys is really going to show what our guys up front is about and what our defense is about — our whole football team, really."
While the Browns are excited to square off against Philly, the joint practices also give both squads a chance to face someone other than their own teammates.
"It's a phenomenal measuring stick because defense is usually familiar with the offense, the offense is usually familiar with the defense," Jeremiah Owusu-Koramoah said. "So it's the sort of stuff that goes on that you may not get if you were just going against each other."
Cleveland will get to see how much they learned this week when they play the Eagles for real in their third preseason game on August 17.