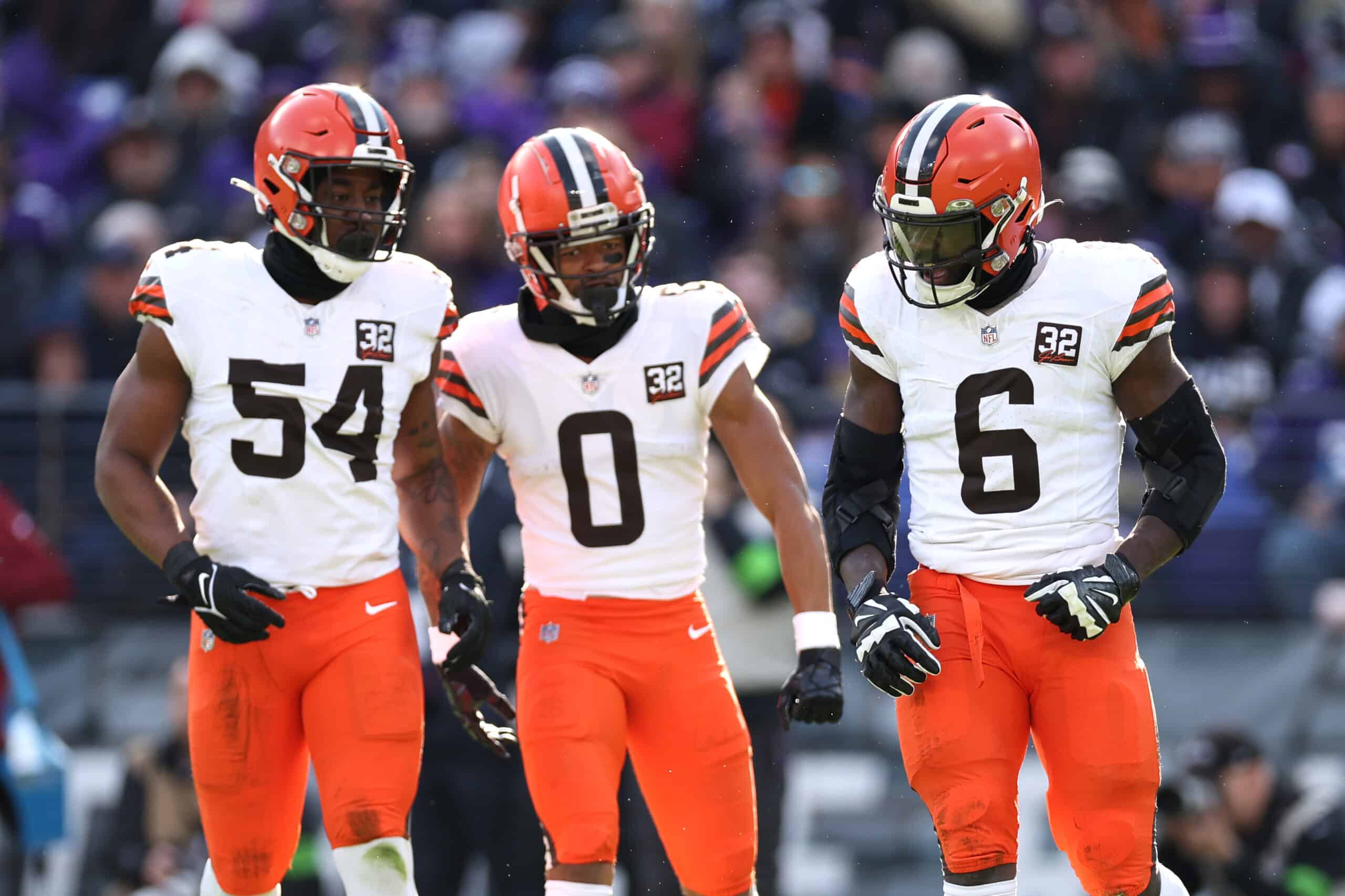 The Cleveland Browns are 7-3 despite having some terrible luck this season.
No Nick Chubb, no Deshaun Watson, no problem.
Neither P.J. Walker nor Dorian Thompson-Robinson seem to be legitimate choices at the quarterback position, yet the team's defense has been so incredibly dominant that it just doesn't matter at this point.
The Browns defense leads the league in several regular and advanced metrics.
To put into context just how good they've been, Dan Murphy of the Browns just revealed that they lead the league in first downs allowed by a significant margin, allowing just 125, followed by the Dallas Cowboys (163) and Kansas City Chiefs (175).
First downs allowed this season:
1. @Browns 125
2. Cowboys 163
3. Chiefs 175

— Dan Murphy (@DMurph_BrownsPR) November 21, 2023
Everybody expected Jim Schwartz to make a big impact on the team right away, but the turnaround of this defense is pretty much unprecedented.
They went from being middle-of-the-pack to simply elite against both the pass and the run, and that's not usual.
This Browns defense is simply elite and championship-level, and it's given the team a chance to win every single game they've played.
Needless to say, the quarterback situation will continue to be a major concern and something that the team will need to address if possible.
But with the way this defensive unit is playing and their infectious energy, it wouldn't be shocking to see this team making a deep postseason run and playing spoiler against multiple Super Bowl contenders.
Hopefully, the Browns will be able to keep Schwartz on the boat for a little longer, as he has done more than enough to get another shot at as a HC.