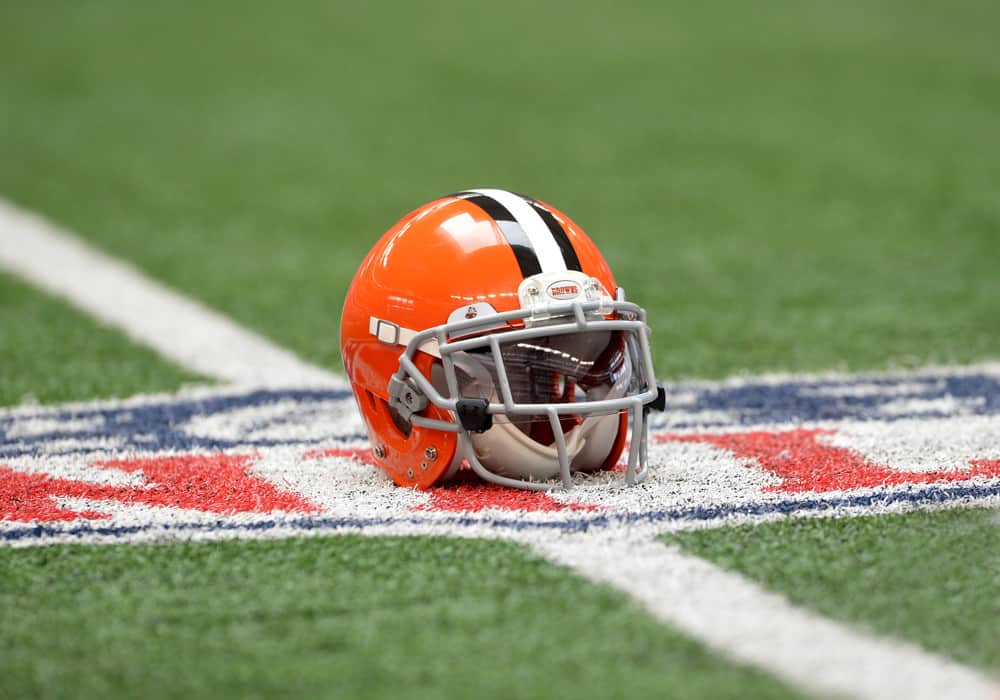 The Cleveland Browns were hopeful that they'd be able to keep their coaching staff intact heading into 2021.
Although, that might not be the case with defensive line coach Chris Kiffin possibly moving on.
The Green Bay Packers have decided to part ways with former Browns head coach Mike Pettine.
Kiffin is among the candidates for the open defensive coordinator position in Green Bay.
Big couple days of interviews set in the Packers' search for a new defensive coordinator: https://t.co/KgV645RcaG pic.twitter.com/yD6uY43Fi2

— Rob Demovsky (@RobDemovsky) February 2, 2021
Obviously, head coach Kevin Stefanski would love to keep his staff intact after a successful 2020 campaign.
This would be a significant promotion for Kiffin, so no one would blame him for taking the job.
New DC In Green Bay
Kiffin will be one of nine candidates interviewing for the defensive coordinator job.
There are plenty of respectable and deserving coaches interviewing for this position, so it's unclear who is going to land this position.
Honestly, Kiffin does not have quite as much experience as some of the other candidates on this list.
Regardless, he'll get a chance to land the defensive coordinator position, so we'll see what happens.
As a defensive line coach, Kiffin is known for his teachings with hand fighting and shedding blocks.
It seems to be working as Myles Garrett and Olivier Vernon combined for 21 sacks in 2020.
Sixth in the NFL in sacks in 14 games.

What a season for Myles Garrett! pic.twitter.com/LcCzs0SpiI

— FOX Sports Cleveland (@FOXSportsCLE) January 28, 2021
It would be a shame to lose Kiffin after a successful 11-5 season, which doesn't happen often in Cleveland.
However, it's hard to pass up a chance to work with Aaron Rodgers and compete for a Super Bowl.
Goodbye Mike Pettine
It doesn't come as a surprise that Green Bay decided to move on from Pettine.
He spent three seasons as the defensive coordinator and he really didn't deserve another season.
The Packers defense continues to seemingly let them down every year in the playoffs.
A defensive unit that has significant talent, but can't seem to put it all together.
Browns fans are familiar with Pettine since he was the head coach in Cleveland for two years.
He went 10-22 as the head coach in Cleveland before being let go after the 2015 season.
Possibly, the Browns consider a reunion with Pettine, assuming they lose Kiffin.
Hopefully, the Browns will be able to keep around a majority of their coaching staff from 2020.