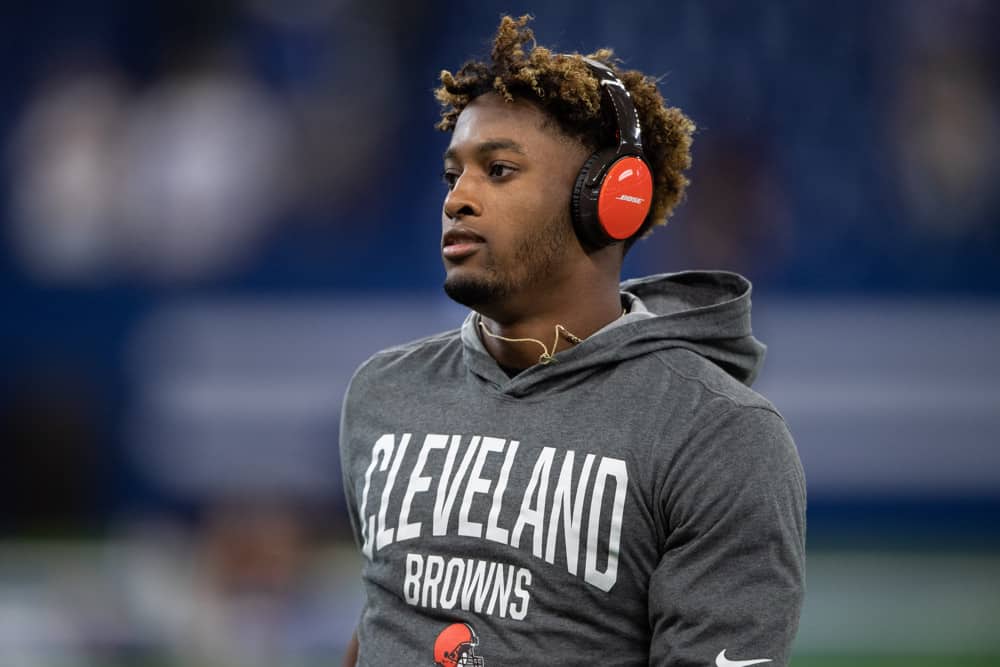 We're still in the middle of the regular season, but it's never too early to think about the future.
The Cleveland Browns have plenty of big decisions to make regarding their young stars.
They recently locked up superstars Myles Garrett and Nick Chubb.
However, there are still a handful of young star players that need new contracts soon.
One of those players being former first-round pick defensive back Denzel Ward.
Looking Towards The Future
The Browns do have one of the best young rosters in the entire league.
That being said, it's tough trying to keep all of those players under contract.
The organization only has a certain amount of payroll and needs to be smart.
It's never easy letting go of 'star' players, but sometimes it needs to happen.
Over the next year or so, the Browns will have to make some huge decisions.
They have Jarvis Landry, Joel Bitonio, Baker Mayfield, and Ward all will new contracts around the corner.
As already mentioned, there has been big money spent on Garrett and Chubb long-term extensions.
The #Browns and star pass-rusher Myles Garrett are closing in on a 5-year extension worth $125M, sources say. Another massive deal, this time for $25M in new money per year. Their top priority of this offseason and they are in the final stages. 💰💰💰

— Ian Rapoport (@RapSheet) July 14, 2020
That means, the Browns have limited funds and cannot make mistakes on their upcoming deals.
It's unlikely that Cleveland will be able to keep all of their big playmakers.
They could potentially save some money by letting players like Ward, Greedy Williams, and Wyatt Teller walk into free agency.
Moving On From Ward?
It seems almost insane to think about the Browns letting a former first-round pick walk right into free agency.
Although, they realistically might not give Ward a long-term deal.
The 24-year-old made the Pro Bowl his rookie year and was everything the Browns hoped.
Sadly, Ward hasn't been able to produce the same results since that fantastic rookie campaign.
In fact, Ward has not started in more than 13 games per season since joining the league in 2018.
The injuries have hindered him somewhat, but he doesn't seem to be playing with the same intensity.
Through seven games in 2021, Ward has 24 tackles, three passes defended, and zero interceptions.
Despite some lackluster results, Ward wants to stay in Cleveland his entire career.
Denzel Ward when asked about a potential Browns extension: "I want to be a Cleveland Brown for my entire career. I'm a Cleveland kid. I would love nothing more."

— Nick Karns (@karnsies817) June 15, 2021
The Browns really need to do some thinking before offering Ward big money.
He is likely going to want a deal in the range of $18-20 million per season.
That is a lot of money to give a player who isn't producing at an elite level right now and injury-prone.
The potential is certainly there, but the Browns cannot afford to waste money.
However, Cleveland does have another full season to make a final decision on Ward.
The outstanding play of rookie Greg Newsome could potentially make Ward expendable.
It's still too early to make that final decision, but it's certainly something to think about.
The Browns might have to let Ward walk into free agency, assuming his play does not pick up over the next season or so.