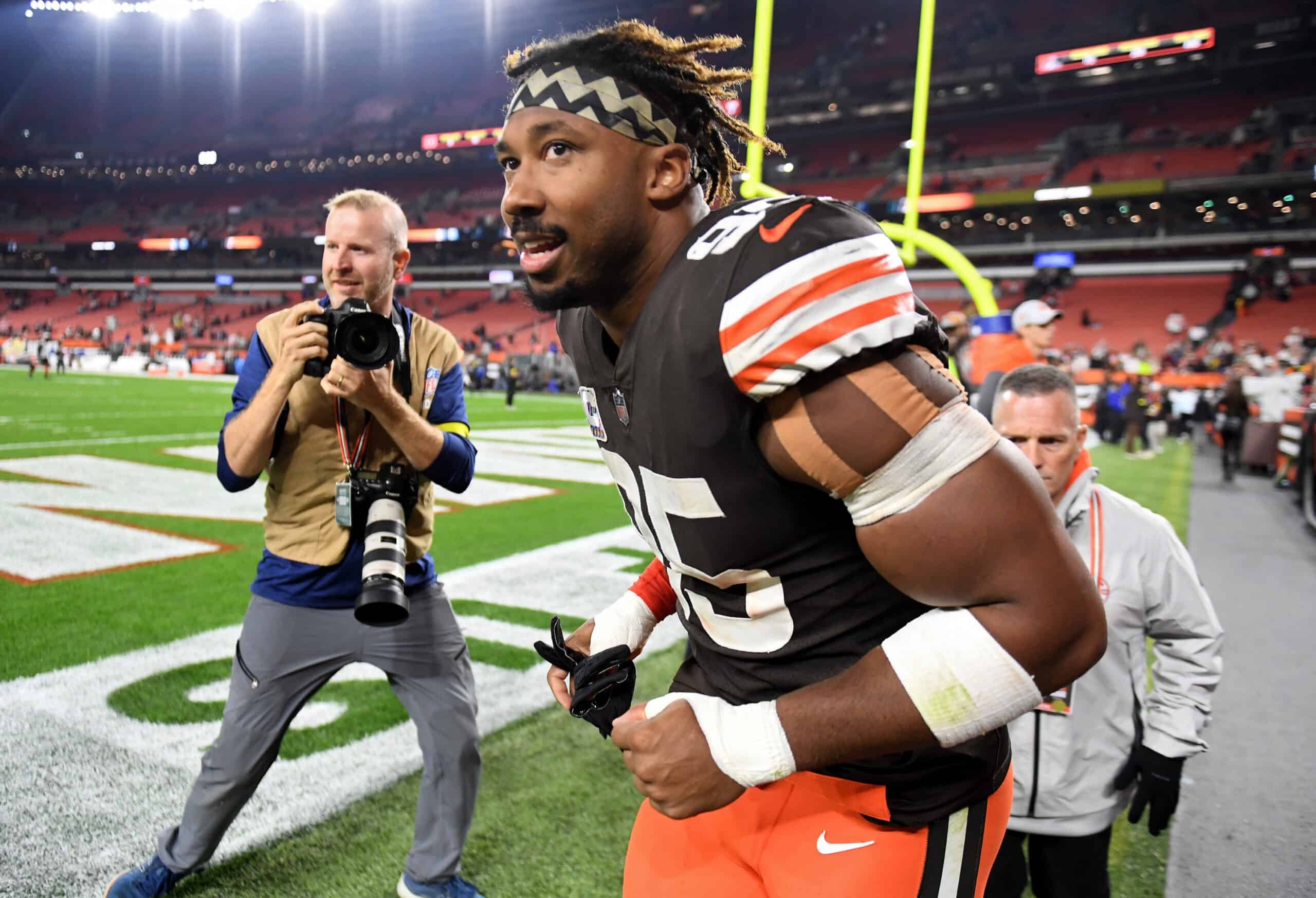 Myles Garrett has been one of the most dominant defenders in the NFL after being drafted by the Cleveland Browns in 2017.
Garrett is a freak athlete.
Despite his stature of 6-foot-4 and 271 pounds, Garrett is incredibly quick, demonstrating that as he constantly evades tacklers, getting home to opposing quarterbacks.
Would anyone be surprised to know that he is also fantastic at dodgeball?
"Get em Myles!!" 👀#ProBowlGames on ESPN pic.twitter.com/BGsSvLKhuD

— Cleveland Browns (@Browns) February 3, 2023
Last night, the Pro Bowl festivities kicked off, and among other activities and skill competitions, was a dodgeball game.
In the above video, Garrett delivers a laser strike, pelting an opposing dodgeballer.
The new-look Pro Bowl appears to be more fun for players and fans alike.
For the first time in recent memory, fans were interacting with Pro Bowl posts on Twitter and made a big deal about the highlights that came out of the event.
The Super Bowl isn't for another week, and the Pro Bowl is a great way for fans to get access to their favorite players in the meantime.
The fun didn't stop last night either.
On Sunday of this week, more Pro Bowl activities will take place.
Some of those activities will include a "Best Catch" competition, a "Kick Tac Toe" game, and of course, the inaugural flag football game.
If you thought that last night's activities were a good time, this weekend should provide even more fun and excitement.
The NFL hasn't changed up the Pro Bowl in a major way like this in over ten years.
With any luck, they will keep changing the format, continuing to make the event fun for players and fans alike.