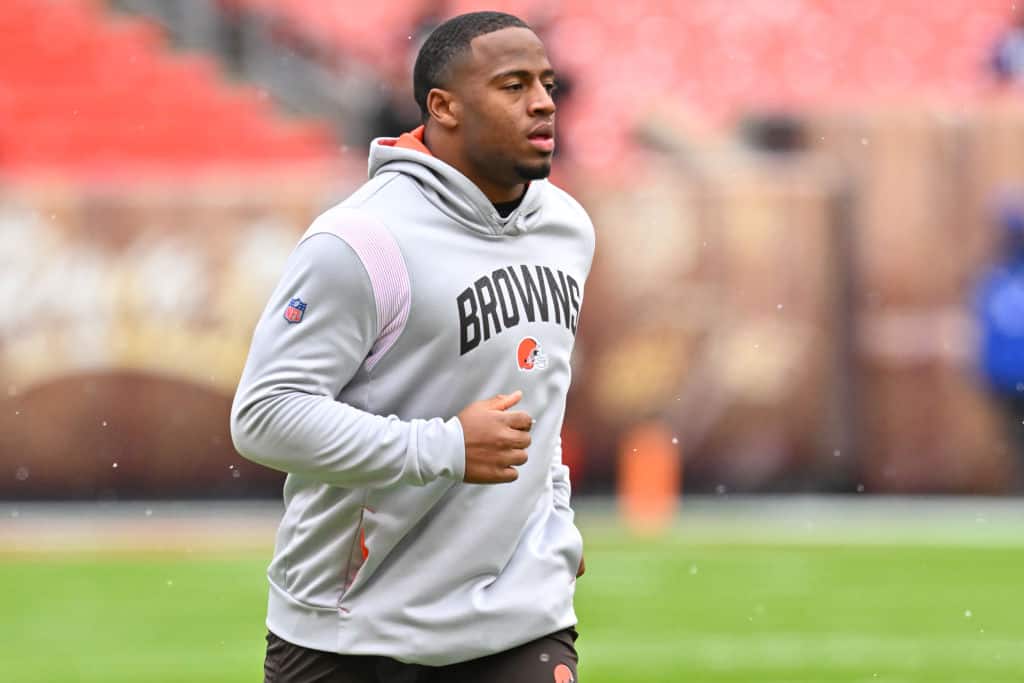 Nick Chubb finished the 2022 NFL regular season as one of the league's leading rushers.
His 1,525 rushing yards and 12 rushing touchdowns were both top-five marks in the NFL, and his consistency on the offensive side of the ball was one of the lone bright spots for the Cleveland Browns this season.
Despite Chubb's brilliance, many around the league have pointed to Chubb as a valuable trade piece in the offseason.
As a Browns fan might imagine, there has been immediate pushback on this idea.
I don't know who needs to hear this but, there are ZERO realities in which you trade Nick Chubb coming off his career high rushing yards and TDs in a season. pic.twitter.com/DFCNLLkddv

— Nick Karns (@karnsies817) January 19, 2023
The NFL has yet to see a full season with Deshaun Watson under center for the Browns due to his suspension last season.
Watson had very little opportunity to connect with the offense, and Chubb is certainly a big part of that.
It would not behoove the Browns to trade Chubb right now.
Not only is he coming off of a career year, but he will be tied to the former MVP candidate next year and beyond as well, given Watson's five-year contract.
The Browns need to add playmakers next season, not subtract them.
Trading Chubb would be catastrophic for the fanbase, which has rallied around Chubb.
If anything, the Browns should consider moving on from Kareem Hunt, and adding a secondary back in the later rounds of this year's draft.
The mention of a Chubb trade would send goosebumps down the spines of Browns fans.
Let's hope that the organization retains Chubb, and heads into 2023 with all of the offensive energy and momentum that the team can muster.